King Salman's first year: Saudi Arabia reshapes regional power dynamics
King Salman established a formidable Arab military coalition which aims to restore legitimacy to Yemen following violence imposed by Houthis
During King Salman bin Abdulaziz's first year on the throne, he has transformed Saudi Arabia from a status quo power to one that actively seeks to reshape the region's complex power dynamics.

Since taking power, following the death of King Abdullah bin Abdulaziz on January 23 last year, King Salman has established a formidable Arab military coalition which aims to restore Yemen's President Abd Rabbu Mansour Hadi to power following widespread violence imposed by Houthis, militias hailing from the country's northern provinces and which Riyadh considers to be an Iranian proxy.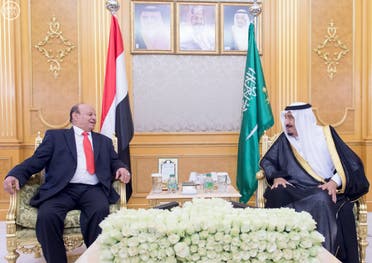 King Salman's second major diplomatic initiative came in December 2015, when his deputy crown prince and defense minister, Mohammed bin Salman, announced that the Kingdom had formed an international military alliance comprised of 34 Muslim-majority countries dedicated to fight terrorism.
Iran and ISIS
And earlier this month, Saudi Arabia responded to an Iranian pro-government mob storming its diplomatic missions in Tehran and Mashhad by breaking off diplomatic relations with the Islamic Republic.

The new King's regional diplomatic initiatives, including his decision to sever ties with Tehran, largely stems from an acute assessment that the country is facing two simultaneous threats to its security.

The first is an increasingly assertive Iran, which appears determined to take advantage of its rise as a regional power following the nuclear deal, by doubling down on its support for its regional allies, including Syrian President Bashar al-Assad, and its proxy groups operating in Iraq and Yemen. The second threat is an emboldened ISIS using its vast territory in eastern Syria and western Iraq to spread mayhem while supporting international terrorism.
A changed U.S.-Saudi alliance?
Amid these challenges, King Salman paid President Obama a visit at the White House this past September as part of an effort to boost the U.S.-Saudi strategic alliance while at the same time seeking Washington's support for its regional initiatives, including intelligence support for its war in Yemen.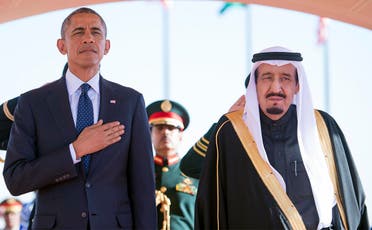 The meeting also provided the two leaders with the opportunity to reset bilateral relations, notably over past competing foreign policy priorities pertaining to the Syrian conflict and over the nuclear agreement with Iran in particular.

Still, bilateral relations remain somewhat tense as Washington has not given Riyadh unconditional support for its war against the Houthis as it instead favors a political process that aims to bring Yemen's various political factions to the negotiation table under U.N. auspices.

The U.S. quest for an accelerated peace process became particularly apparent when U.S. Assistant Secretary of State for Near Eastern Affairs Anne Patterson met with the Houthi leadership in Muscat this past June.
An 'iron-clad' presence
From Washington's perspective, there is no contradiction between supporting an accelerated U.N.-led peace process on Yemen while at the same time insisting that its commitment to Saudi security remains "iron-clad" through its robust military presence within the region. These policies serve as a testimony to U.S. leadership that Saudi Arabia aims to help defuse the region's many conflicts. This assessment also holds true for Washington's commitment to find a solution to Syria's civil war by engaging all stakeholders, including Russia, Iran and the Assad regime as opposed to providing unconditional support to the Saudi and GCC-allied positions on Syria.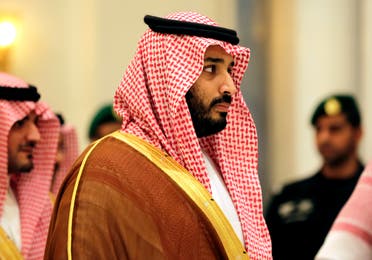 These factors have left Saudi Arabia with increasing unease about Washington's commitment to its security, which helps explain King Salman's determination to establish a coalition of Muslim-majority countries in order to rollback Iran's perceived quest for regional hegemony while at the same time fighting regional extremist groups.

Amid these developments, U.S. Secretary of Defense Ash Carter recently called upon the Arab states to play a larger military role against ISIS, a not so subtle reference to Saudi Arabia and its GCC allies that additional diplomatic pressure is coming their way.

So far, Jordan and Iraq are the only Arab countries participating in talks centering on how the U.S.-led coalition can build on its momentum stemming from having successfully recaptured the city of Ramadi from ISIS while planning for the liberation of Mosul.

With the likelihood of impending U.S. diplomatic pressure on the GCC to play a larger military role to defeat ISIS, comes the prospect of once again pressuring Riyadh to help accelerate Yemen's diplomatic process.

These factors inevitably underscore why the U.S.-Saudi strategic alliance is being dramatically reshaped, which in turn helps explain King Salman's resolve to form his own "coalition of the willing," as Obama's anti-ISIS coalition was first called, to help advance Saudi Arabia's regional security.
_________
Sigurd Neubauer is a Non-Resident Fellow at the Arab Gulf States Institute in Washington