In what's been described a "Ramadan Rush" for wealthy Arab tourists in London, a new wave of luxury cars have been spotted on the British capital's streets in recent weeks.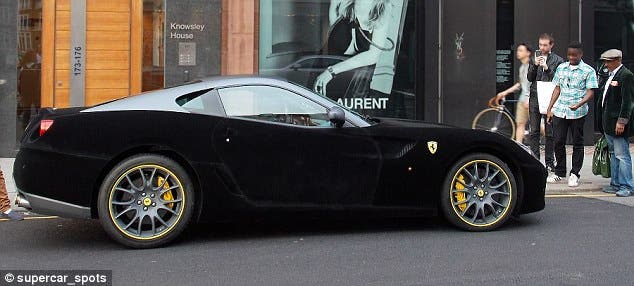 A touchy-feely Ferrari wrapped in black velvet is just one of the customized supercars that have been seen in London, with other cars – registered to Gulf Arab countries – being flown over.
The Bugatti Veyron is the the fastest and most expensive production car in the world, according to British news reports.
Among the classy beauties, a £2 million Saudi-registered chrome Bugatti Veyron, a £1 million Qatari registered Pagani Huayra and a Kuwaiti-registered Rolls-Royce Ghost have been spotted by British newspaper The Daily Mail.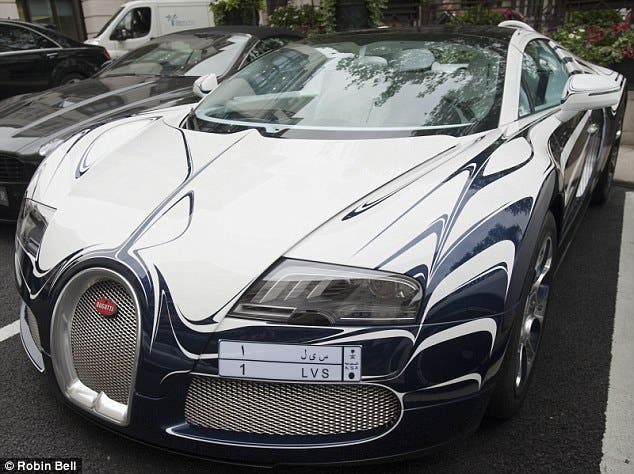 In the paper's report on Friday, the supercar phenomenon has been described as a "Ramadan Rush" by Brits who have seen a pattern in Gulf visitors' holiday times.
"In the weeks before and after the Muslim holy month of fasting, which this year begins on Tuesday, thousands of young and spectacularly wealthy residents of oil-rich Gulf states flock to our capital," the report added.
Despite Gulf tourists upping their game this year with a whole new host of lavish cars, the phenomenon isn't new.
Typically, the tourists head to London to beat the heat and indulge in shopping, before heading back to spend the holy month with their families.
Earlier this year, locals in London complained to the Metropolitan Police, claiming not enough is being done to curb the bad driving habits of the Gulf drivers.
The "habits" include deliberately sliding their cars around tight corners.
"There has been a lot of sports car racing. I'm inundated with local residents complaining, not being able to sleep and I think people's tempers are getting somewhat jaded," Londoner Panda Morgan-Thomas told Britain's Channel 4 in a documentary on the phenomenon.
The police have retorted by insisting they continue to seize dozens of foreign-owned supercars for a variety of alleged offences including driving without a valid insurance.