Churchill: 'Mystery' creator of modern Mideast
One enduring change to the Middle East is the abruptly concave 350 km stretch on Jordan's eastern border with Saudi Arabia
Five decades on from the death of famed UK wartime leader Winston Churchill, much of the Arab world remains shaped and sculpted by the man who led Britain and its mighty empire through the throes of World War II.
One enduring change to the Middle East is the abruptly concave 350 km stretch on Jordan's eastern border with Saudi Arabia – supposedly conceived by Churchill one afternoon "with the stroke of a pen."
As a long-standing figure in British politics, Churchill – who served in the prestigious post of First Lord of the Admiralty before and during World War I – was heavily involved in the geopolitics of the Middle East for decades.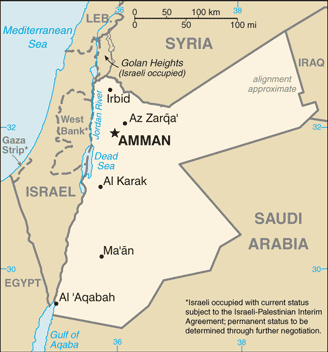 Almost immediately after the massive conflict, Churchill was appointed as a secretary of state for war, and of the air force. After the defeat of the Ottoman Empire and its removal of influence from the Arab World, as a victor, Britain was left with large amounts of territory to keep under its sphere of control.
In 1919, Churchill got a foretaste of Middle Eastern colonial issues and sanctioned the use of tear gas on Kurdish tribesmen in Iraq – as part of a cost-effective solution of "policing" the Arab world via the air.
Then in 1921, Churchill was given the position of secretary of state for the colonies, tasked with maintaining Britain's dependencies around the world. Shortly afterward, he chaired a conference in Cairo, bringing together British officials and prominent Arab leaders to carve up the Middle East.
Deep patriotism

At the meeting, the future of the nations of Palestine and Jordan – now Transjordan – as well as Iraq and modern day Saudi Arabia were discussed.
Churchill and the attendees – which he referred to as the "40 thieves" - "basically construct[ed] the modern state system – or pre-state system – of the Middle East," said Joel Gordon, a professor of history who heads the University of Arkansas's King Fahd Center.
Debates on whether Churchill was pro-Zionist or pro-Arab break down when seen in light of Churchill's patriotism and sense of national duty, Gordon said.
"Everything is probably talking about 'is he more pro-Arab' or 'is he more pro-Zionist'… what he's really thinking about first and foremost, like most of them, is the empire itself, and how to maintain the empire on the cheap."
After the conference, Faisal became King of Iraq, with Britain handing over a lot of power, yet keeping the nation within its sphere of influence.
"Iraq was the closest thing to a success," Gordon said. Yet during the same decade, under Churchill British forces kept Iraq under control, through a mix of bombing and allegedly poison gas, though this fact is heavily disputed.
The selection by Churchill of a Sunni king to rule Shiite majority Iraq had wide-reaching consequences, historian Christopher Catherwood wrote in his 2005 book "Churchill's Folly: How Winston Churchill Created Modern Iraq."
"The path to Saddam Hussein and the domination of an entire country by a small clan of Sunni Arabs … had unwittingly, begun," he wrote.
Under Churchill's position of power, Britain paid large sums to keep Jordan, Iraq and modern-day Saudi Arabia under its sphere of influence.
Gordon said that in the 1920's many of the Arab kings were on the British payroll.
Implacable
In 1922, a white paper issued by Churchill led to the arrival in Palestine of 300,000 Jews in 14 years, despite knowing "first-hand the implacable Arab opposition."
Churchill's hand over the Middle East loomed again less than two decades later when he became prime minister soon after Europe was thrown into World War II.
During the Nazi campaign to take North Africa, Britain, which at the time had colonial interests in the region, including Egypt and Sudan, pressed its hand against Egypt.
"He [Churchill] wanted to make sure that Egypt was under a firm grip … Egypt was strategically placed, especially with the Italians [who were allied with the Nazis] in Libya next door," said Mahmoud Sabit, an Egyptian historian and relative of King Farouk.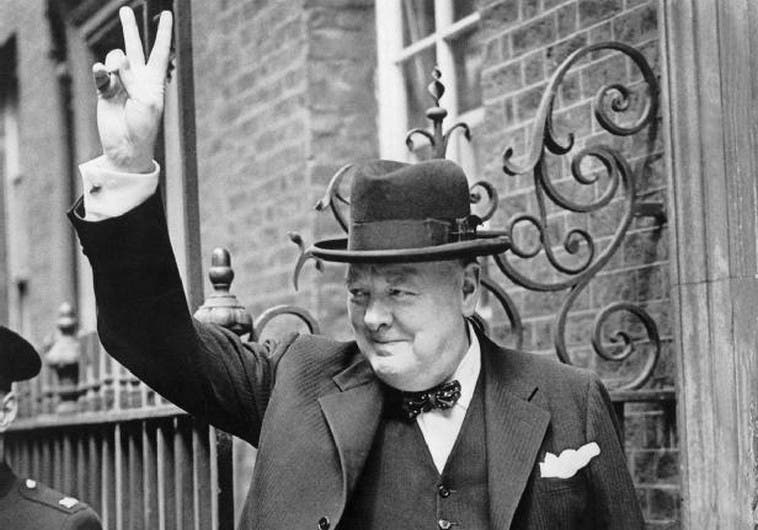 In 1942, in what is now known as the Abdeen Palace incident, Churchill ordered British forces to intervene in the rule of the Egyptian King Farouk by forcing him to replace his existing government with a more pro-British one.
"This was a policy pursuit and supported by Churchill. [With Farouk] the relationship on the outside was cordial and polite, but on the inside, not really," said Sabit.
Shortly before British voters opted against re-electing Churchill after World War II, Churchill met with King Abdulaziz of Saudi Arabia south of Cairo.
"A number of social problems arose," Churchill later wrote of the meeting. "If it was the religion of His Majesty to deprive himself of smoking and alcohol I must point out that my rule of life prescribed as an absolutely sacred rite smoking cigars and also the drinking of alcohol before, after, and if need be during all meals and in the intervals between them.
'Unacceptable'
Aside from Churchill's social habits, the meeting was not a success.
"Churchill... attempted to link the assistance Britain had given to [King Abdelaziz] over the years to the Palestine issue." As a result, the Saudi king found Churchill's views "entirely unacceptable."
Churchill was out of real power until 1951, when he was once again voted in as prime minister.
"It's an important period for Churchill because he's receding from the scene," said Gordon.
"This is a period of time when Churchill's personal leadership is under fire. He's less influential as political figure, [but] remains more of a symbolic figure. From his perspective, he's just trying to hold on to as much of the empire as possible."
Churchill's exact vision for the Middle East – due to the vast amount of power he over it – have never fully become clear. "He remains a kind of mystery figure in many ways," said Gordon.
Churchill himself may have believed his efforts in the region failed.
"The Middle East is one of the hardest-hearted areas in the world," Churchill was quoted as saying later in life. "It has always been fought over, and peace has only reigned when a major power has estab¬lished firm influ¬ence and shown that it would main¬tain its will ... At present our friend¬ship is not val¬ued, and our enmity is not feared."