Egypt's infamous "Rabaa" protest sign appears to be brewing trouble for sportsmen in support of its cause.
Ahmed Abdel-Zaher, a top football player at premier league team Al Ahli, flashed the four-fingered salute during the African Champions League final against South Africa's Orlando Pirates on Sunday.
The Egyptian side, commonly referred to as the "Red Devils," beat the Pirates 2-0 to win the African Champions League with a 3-1 aggregate victory.
But officials at the football club's management said Zaher's actions would be investigated, while on social media, Ahli fans also expressed anger at the player, with many also calling for an investigation.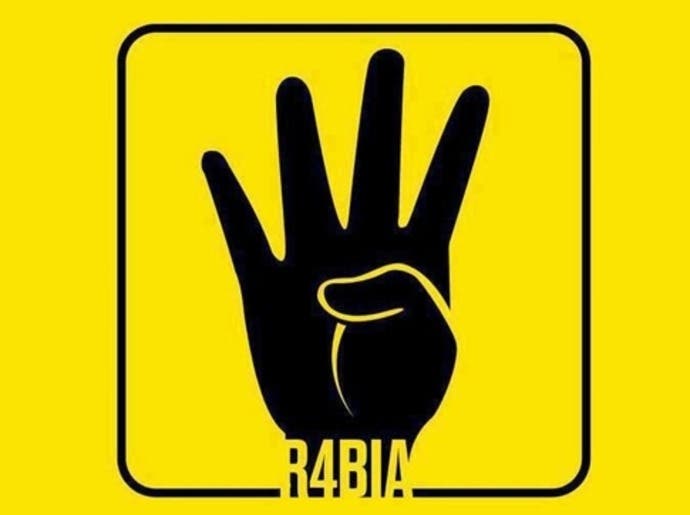 Zaher made the sign when he celebrated scoring the second goal, later saying he sought to honour the victims of the police's dispersal of an Islamist sit-in in August that left hundreds dead and thousands injured, according to an Ahram Online news report.
The sit-in took place at the Rabaa al-Adawiya protest camp in Cairo. In Arabic "Rabaa" means "fourth," and the hand gesture is being used to display solidarity with the protesters.
But Zaher's moves were played down by Egypt's Sports Minister Taher Abou-Zeid on Sunday night.
"Ahli's Champions League triumph is bigger than Abdel-Zaher's sign. This does not matter, what matters is that Ahli won the title," Abou-Zied said in a television interview, according to Ahram Online.
"Ahli is a patriotic club that was always at the heart of any revolution."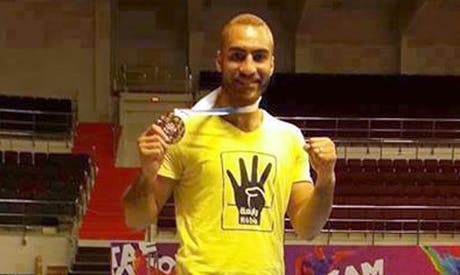 Earlier this month, an Egyptian Kung fu player was banned for one year after wearing a Rabaa sign T-shirt in a tournament in Russia.
According to Egyptian media reports, the Egyptian Kung fu Association temporarily banned Mohammad Youssef from representing Egypt in the recent world championships, which took place in Malaysia.
He was ordered to return to Cairo to await official sanction, where he was punished with the one-year ban.