Egypt hopes to save face at World Cup qualifier
Egypt has slim chances of qualifying for the 2014 FIFA World Cup
Egypt is just a day away from potentially qualifying for the FIFA World Cup for the first time since 1990.
Nov. 19 will see the second leg of the qualifying game against Ghana, after a crushing 6-1 defeat on Oct.15.
However, there are doubts that the Egyptian team, coached by American Bob Bradley, will overcome the five-goal margin to qualify for the tournament, which takes place next year.
Assistant coach Diaa el-Sayed said he has been trying to ease the pressure off the players by only asking them to restore the team's pride after the high number of goals that Ghana scored.
"We're trying to be realistic, and while talking to the players we're not trying to make it hard for them," Sayed told Al Arabiya News.
"No one was expecting that Ghana would score six goals in the first leg. We're aiming to restore our pride, and if a miracle happens then so be it. If it doesn't happen, we would've at least saved face," he added.
Adam Moustafa, editor-in-chief and co-founder of King Fut, an English-language football website, is not hopeful for Egypt.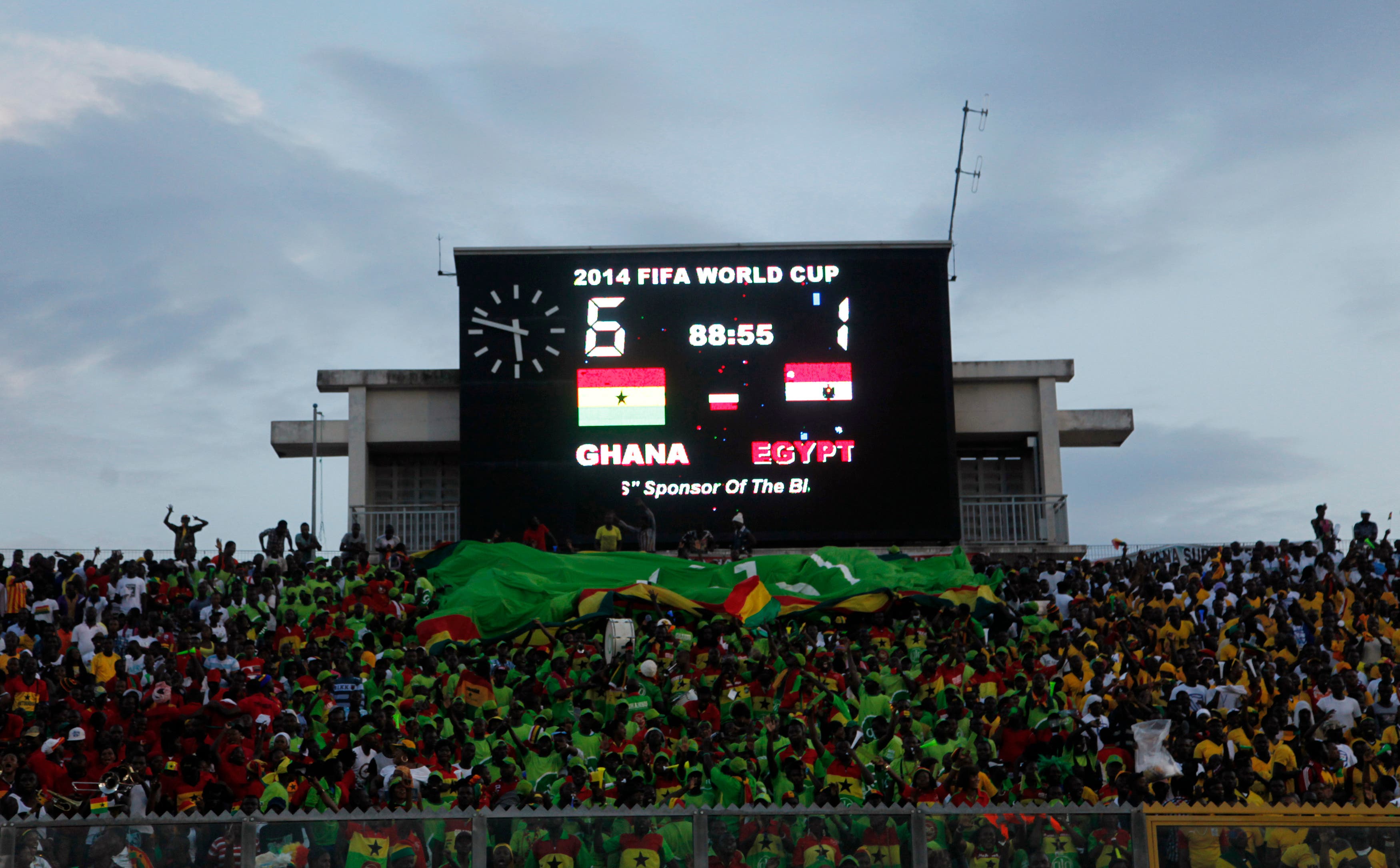 Ghana "is a really strong team. All 24 of their players are called from abroad. Player for player, they have a much better team, probably the best in Africa," said Moustafa.
Hany Hathout, a presenter in the government Youth and Sports Radio, agrees: "Everybody knows that Ghana is one of the strongest national teams in Africa."
Bradley, once praised by Egyptians, is now under great pressure to get the team to the World Cup.
However, Sayed said the situation should be put into context: "The national team is going through World Cup qualifiers amid very difficult conditions in terms of politics and security. You have no idea how difficult it is."
Moustafa said given the "political turmoil," it is "really a hard task to ask our players to go and win."
Hathout said since 1990, "we've been very unlucky when it comes to going to the World Cup. It's the same problem: very easy opportunities, but we lose them."