Football draws passion, but little investment, amid Iraq violence
More than 600 people were killed in Iraq on October alone
Iraqis are known for their love of football, but coaches and players complain about a lack of investment and poor infrastructure.
"You give me money, I give you football," Hakeem Shaker, head coach of the national team, told Al Arabiya News.
"We need real infrastructure, and for the players to be trained in a methodological way," he said. "We also need technical and administrative football specialists."
Shaker replaced Serbia's Vladimir Petrovic as head coach after the team failed to make the 2014 World Cup, and lost to China in the second round of the Asian Cup 2015 qualifiers.
Iraqi football received a much-needed boost when for the first time the country's youth team reached the semi-finals in this year's under-20 World Cup. The team narrowly missed the final after being beaten by Uruguay, which after a 1-1 draw with Iraq won a penalty shootout.
Violence, of course, looms large over Iraq as a whole – and has its own impact on football. More than 600 people were killed in the country during October, and at least 5,300 in 2013, Agence France-Presse reported.
Shaker said the "brutal" security situation could stop Iraqi footballers from "having organized training, or fans being able to attend and watch", adding that this has an impact on "the psychological wellbeing of our players."
He added that "the terrifying sounds of explosions, forced displacement and gunfire" directly affect "the creation of quality players."
Nonetheless, Iraqis are "fearless" and up to the challenge, despite the ongoing violence, said Shaker.
"No matter what the circumstances are, including the security situation - which directly affects our teams fulfilling their potential - Iraqis love challenges," he said.
Mohammed al-Musawi, coach of the Karbala football club in southeastern Iraq, said the country's infrastructure - including roads, tunnels and bridges - "is very poor, not only for footballers but even for the public."
The country "is trying to develop, but violence is stunting this development, and this is reflected on sports," he said, adding that "football professionals, including foreign ones, are needed."
There is no use "bringing foreign coaches to train players who are older than 25," said Musawi. Establishing a "whole new generation of professional footballers needs to continue from an early age," he added.
Asked about the under-20 team's success, he replied: "Focused training needs to continue."
Another challenge for Iraqis is that national teams from neighboring countries are improving and enjoying better infrastructure.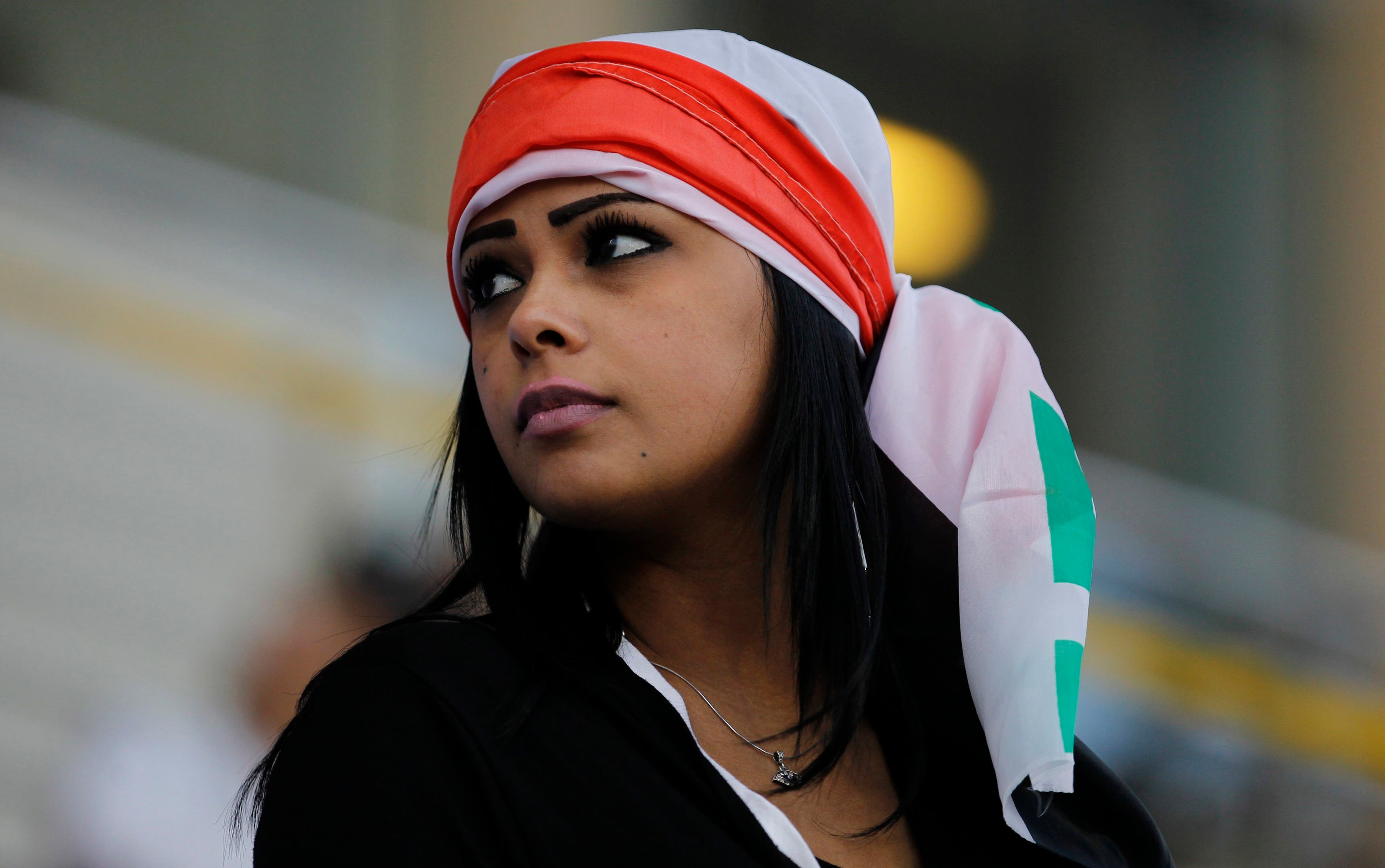 "Iraq used to thrash teams like Saudi Arabia and Kuwait, but now you see [them] developed. They're starting with youthful talents, and training them with professionals from abroad." said Musawi. On Oct. 15, Saudi Arabia scored a 2-0 victory over Iraq in the 2015 Asian Cup qualifying game.
Iraq also lost the chance to host a regional competition in its southern city of Basra, because of violence and claims that it does not have the right infrastructure.
The country's deadliest spike in violence since 2008 has compelled the football federations overseeing the Gulf Cup to move next year's tournament from Basra to Saudi Arabia.
"Their excuse was that the sport city wasn't ready, but we told them it was ready. We've already hosted teams from abroad in Iraq," Musawi said. "Why did they choose Basra in the first place?"
However, 20-year-old Hashem Salman, a center midfielder for Duhok FC in the Iraqi Premier League, was more positive about the football scene in his country, saying clubs were attracting talents from abroad.
"We have professional players from Brazil in Baghdad. We have Syrians, Egyptians, and other players from Africa. If our clubs weren't attractive, they wouldn't come," said Salman.
For example, the Baghdad-based Shorta club, in the Premier League, has four or five professional players who are not Iraqi, he added.
Salman described where improvement is necessary: "When a club has good administration and cash, it can bring professional players."
In Iraq, clubs are named after institutions that fund them. For instance, al-Naft (Oil) is funded by the Oil Ministry, and al-Kahraba (Electricity) by the Electricity Ministry.
Salman said private investment in football is the better option: "Iraqi clubs need to be further funded in a similar fashion to neighboring Gulf countries."
Asked about players' pay, Salman said it is "not very good," averaging $1,500 - $2,000 a month.
However, despite complaints about the meager funding, Iraqi football has much improved since Saddam Hussein's rule.
Back then, "the gangsters who ran the country controlled clubs and bet heavily. This was why matches were often fixed. Players were bullied and occasionally jailed," said Simon Freeman, author of "Baghdad FC: Iraq's Football Story."
Saddam "had always taken a slice of a player's wages if that player went abroad, usually to other Arab countries," Freeman added.
Now, players are free to go anywhere to earn more money and establish an international name for themselves.
Shaker, Musawi and Salman said football is the ultimate unifier of the country.
"The biggest incentive for any Iraqi player is the love for his country," Shaker said.
Salman added: "Explosions do happen, but the situation with time will improve. Football is the only thing that unites people in Iraq, whether Shiites, Sunnis, Kurds or Christians."