Dutch wakeboarder heats up Lebanon's Jeita Grotto water
Premier athlete performs in the potential new Seven Wonders of World locale
Red Bull wakeboarder Duncan Zuur showed off his wakeboarding skills for the first time inside Lebanon's Jeita's Grotto.
The Dutch athlete, who performed during the "Red Bull Awaken the Grotto" event, showcased his incredible wakeboarding tricks including jumping off a ramp inside the water and performing tricks midair.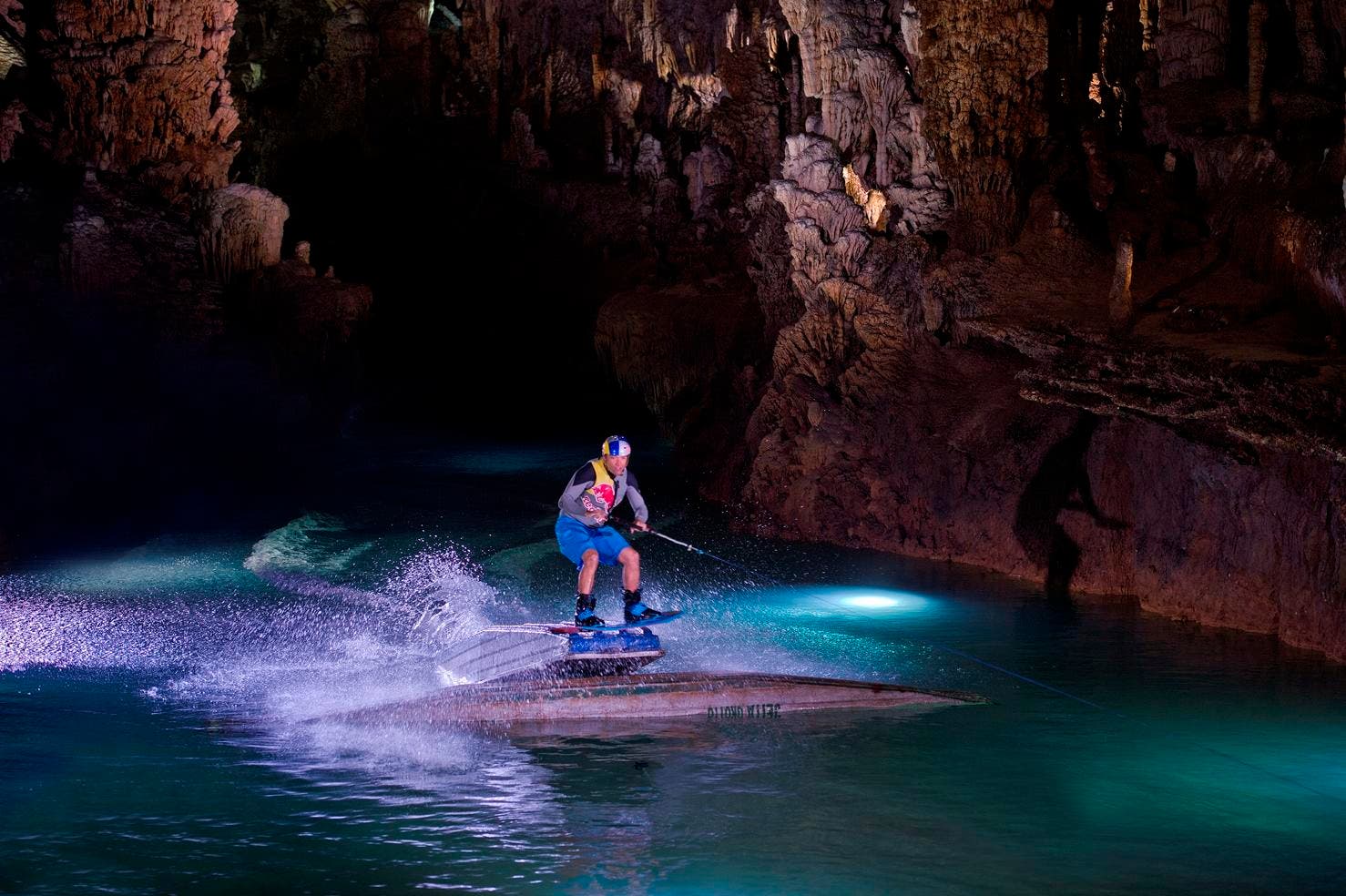 The Jeita Grotto is currently under review to be one of the new Seven Wonders of the World and has so far reached the final stage of voting.
After his performance, Zuur expressed his amazement of Lebanon's Grotto and his appreciation to have been able to visit and wake board in the beautiful location.
Zuur, who is seen as one of the premier wake boarders in the world, has become well known since he competed in Venice and Amsterdam.
The Grotto water cave is situated in the Nahr al-Kalb valley north of the Lebanese capital Beirut.