Ronaldo receives 2013 Globe Soccer's Best Fan Award in Dubai
Cristiano Ronaldo visited Dubai to speak at a sports conference, along with his model girlfriend and three-year-old son
Real Madrid forward Cristiano Ronaldo on Saturday received Globe Soccer Award for the fans favorite player in 2013.
The player was speaking at a Dubai International Sports Conference when he was awarded.
In his speech during the conference, Ronaldo said it won't be easy for him to record 69 goals like he did in 2013.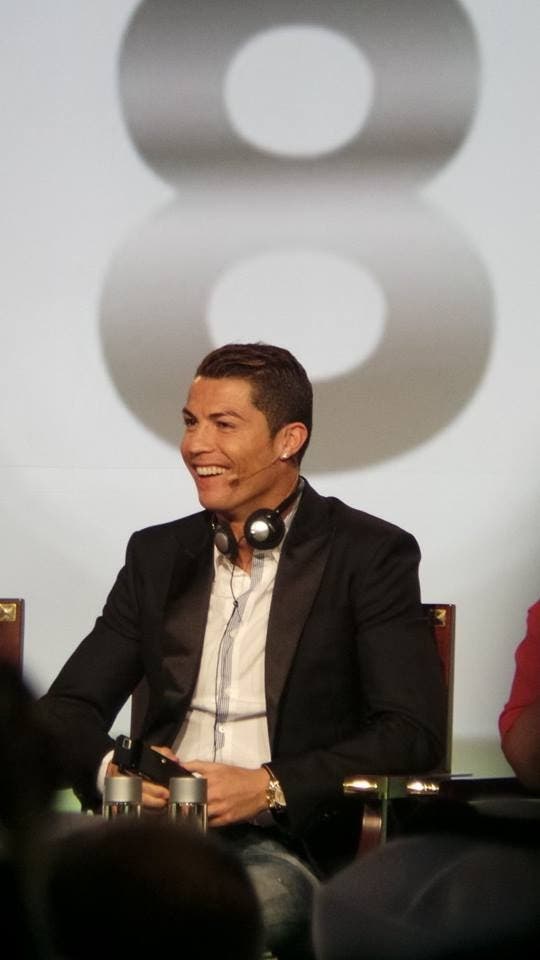 "It won't be easy to repeat what I've achieved. But I will certainly try to break more records because I won't develop unless I try," Ronaldo said
"I've been developing myself for (almost) six or seven years. I continuously improve and scoring goals is part of the development of my (skills)," the Real Madrid forward said.

Ronaldo, who is also the Portuguese national team's captain, commented on his team's place in the seventh group, along with the U.S., Ghana and Germany, in the upcoming 2014 World Cup.

"Portugal is most likely to be the first one to make it to the second round," Ronaldo said.

When asked who his favorite player currently is, he jokingly said: "I am my (own) favorite player."

He added however: "I enjoy watching many amazing players regardless of which team they belong to. Mentioning (specific) names now may be unjust to others."

Ronaldo added that when he was young, he admired former Portuguese footballers Luis Figo and Fernando Couto.