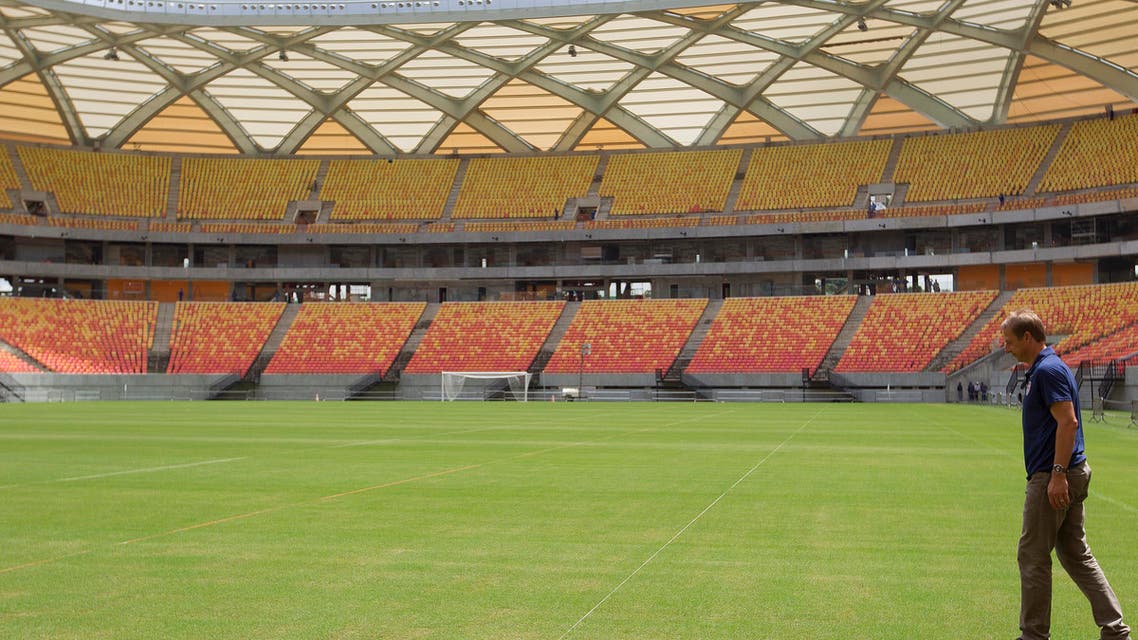 Worker dies outside World Cup venue in Brazil
The worker died Friday while dismantling a crane that was used to install the roof of the Arena da Amazonia.
A worker died in an accident while working outside the World Cup stadium in the Brazilian city of Manaus on Friday, local authorities told Reuters.

The man, identified as a Portuguese national, was the third person to die while working on or near the ground and the sixth to perish while preparing 12 stadiums for this year's tournament in Brazil.

He died when he was struck in the head while working on a crane outside the Amazonia Arena, according to local media reports. The crane was being dismantled after being used to build the stadium's roof.

Like most of the stadiums to be used in the World Cup, the Amazonia Arena is behind schedule and workers were rushing to get the job finished.

Manaus, located at the heart of the Amazon rain forest, will host four games at the finals, including the high-profile encounter between England and Italy.

A worker died in December when he fell from the roof after a cable snapped. He was the second man to die from a fall at the stadium. The first death occurred in March 2013.