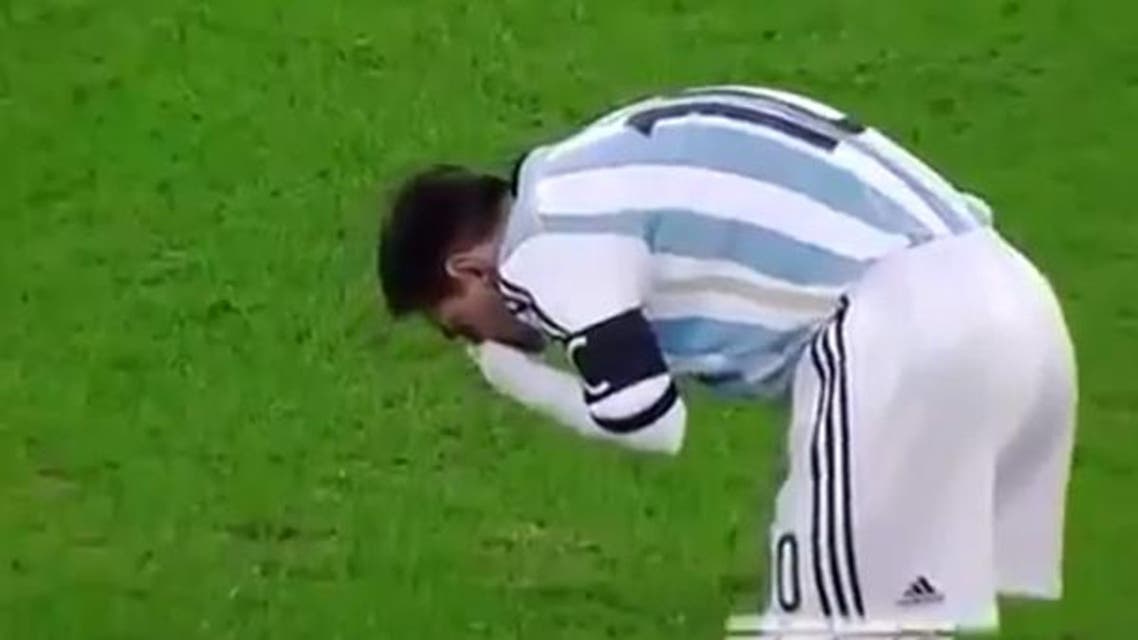 Lionel Messi vomits on the pitch during Argentina game
Keepers shine as Argentina held in lively draw in Romania
Football star Lionel Messi vomited on the pitch Wednesday, just nine minutes into Argentina's friendly game against Romania in Bucharest.
The FC Barcelona favorite paused to be sick during the first half of the game, something that has become a worrying trend among the football's elite.
Messi, also known as "la pulga" because of his speed and height, famously vomited during the Spanish Super Cup in 2011 while Zinedine Zidane threw up before netting a penalty against England in 2004.
This marks the third time Messi has been filmed vomiting, or trying to vomit, on the pitch. The Argentinian player heaved on pitch in 2011, during a Barcelona- Real Madrid match.
He was also sick in 2013, while in Bolivia where team-mates also suffered from the lack of oxygen at the high altitude pitch ground which was 4,000 meters above sea-level.