The beautiful game: Female Brazilian football ref becomes web sensation
Recently, Uliana was granted FIFA official status by the refereeing committee of the Brazilian FA
She was just doing her job, but now a Brazilian assistant referee has become an internet sensation after she was snapped on the pitch waving the offside flag.
Fernanda Colombo Uliana's flag-waving work during a recent Copa do Brasil match featuring top-flight club Sao Paulo has gone viral on social media.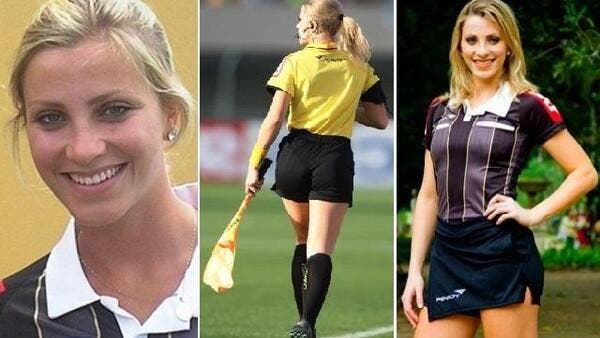 The 25-year-old assistant referee, who reportedly worked her first Brazil Serie A game on Sunday, has been officiating in her native Brazil for some time, the New York Daily News reported.
Recently, Uliana was granted FIFA official status by the refereeing committee of the Brazilian FA and reportedly works as a personal trainer in the day.