Manchester City arrive in Abu Dhabi fresh from Premier League win
The players were greeted by a "swarm of autograph-hungry fans" eager to greet the newly-crowned champions
Fresh from their English Premier League win, the Manchester City squad arrived in Abu Dhabi ahead of their post-season tour on Tuesday morning.
The players were greeted by a "swarm of autograph-hungry fans" eager to greet the newly-crowned champions, the Daily Mail reported.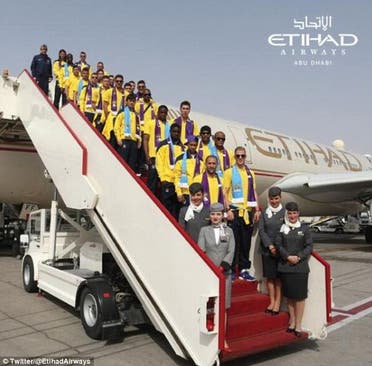 "The club plan to host an open training session for fans in the capital on Wednesday, before playing Al Ain - the team of former Sunderland and Ghana star Asamoah Gyan - a day later," the report added.
The game will be played at newly opened Hazza Bin Zayed stadium.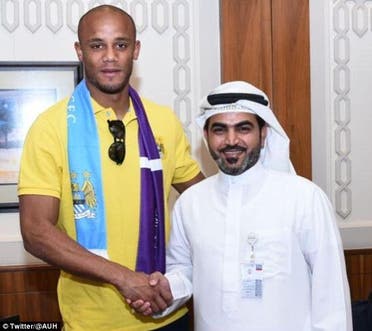 On Monday, Vice President of the UAE and Ruler of Dubai Sheikh Mohammed bin Rashid al-Maktoum posted a picture of him alongside other officials cutting into a cake to celebrate Manchester City's 2-0 victory over West Ham United.
Manchester City's win was great news for the UAE, since the football club was bought by Deputy Prime Minister Sheikh Mansour in 2008 in a high-profile takeover.