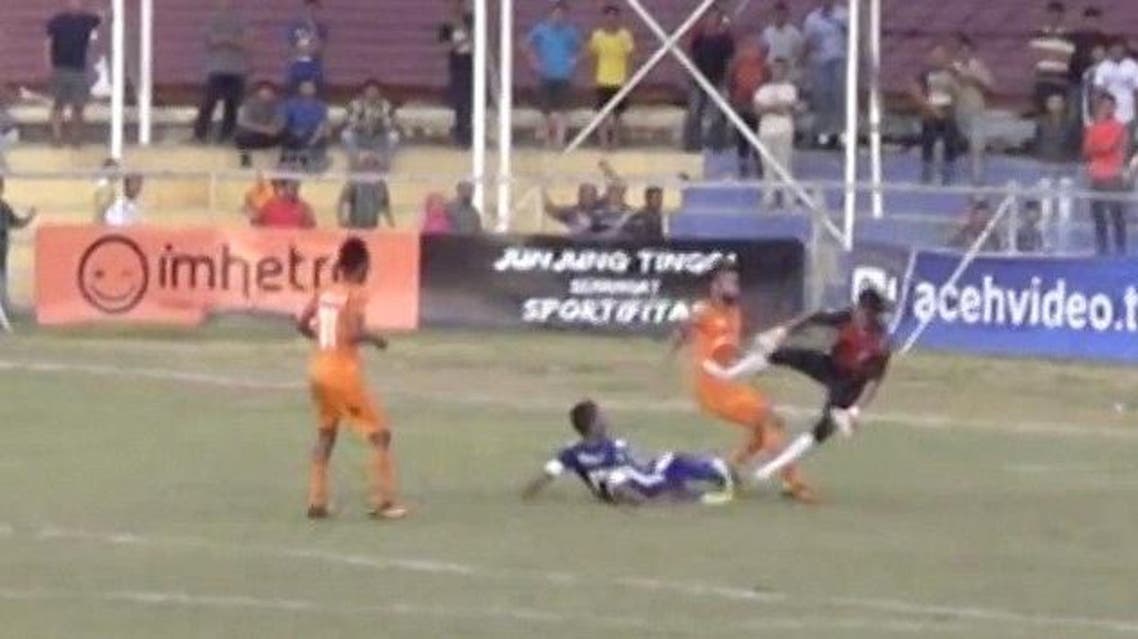 Footballer dies after horror challenge in Indonesia Premier League
A video of the deadly tackle has been widely circulated
A shocking video of a footballer getting hurt as he raced to get the ball ahead of the goalkeeper during an Indonesian Premier League match has been widely circulated after the player died of his injuries.
Akli Fairuz, a striker for Persiraja, suffered internal injuries after the PSAP Sigli goalie jumped into the air and caught Fairuz on the body with his boot.
Fairuz then left the field and watched the rest of the game from the sidelines.
He later died in hospital. A video of the tackle, uploaded on Monday, can be seen below.