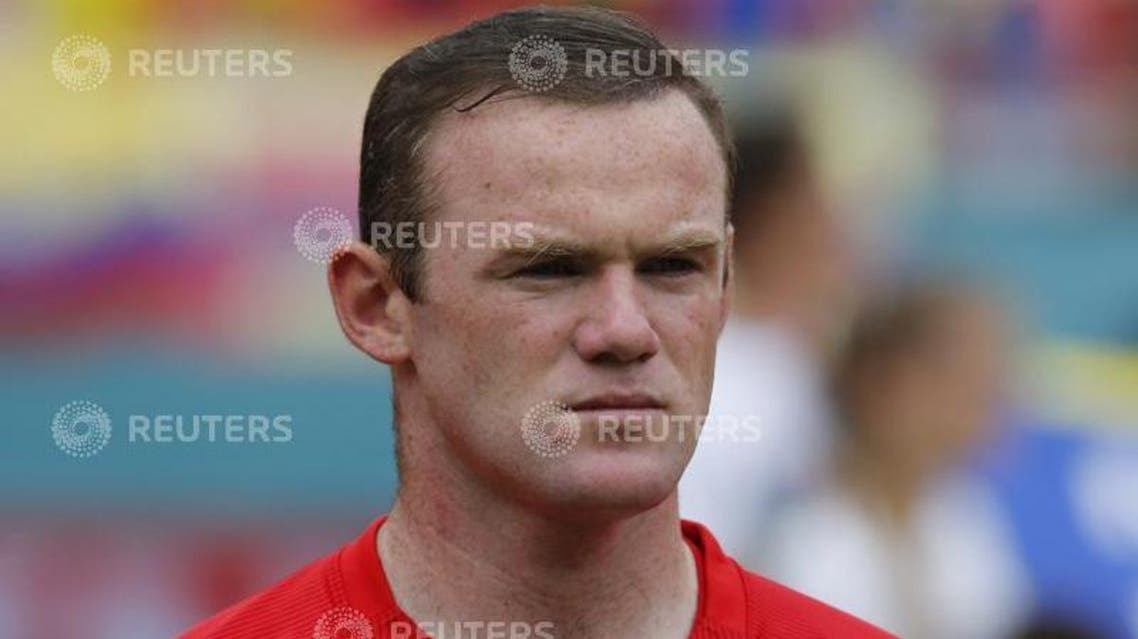 Rooney hits back at media following England criticism
Rooney has struggled to make an international impact following an impressive Euro 2004
Wayne Rooney has criticized sections of the media who questioned his form and speculated that the England forward had been relegated to training with the reserves at their base in Brazil.
The Manchester United striker came in for criticism following a muted performance in their opening 2-1 defeat to Italy in Group D on Saturday, with the Daily Mirror reporting he was now battling "to save his World Cup."
Rooney, who was used in a less-favored left-sided role against Italy, was the only outfield player who started that match to do a full training session on Monday with the other nine only doing a gentle warm-down.
"Sometimes wonder what the press are getting at," Rooney said on Facebook.
"I said from the start I want to do everything I can to make sure I'm ready for these World Cup games and as part of that I was doing extra training a week before the squad joined up.
"That's exactly what I did yesterday, my own extra training because that's what I wanted to do."
For a player who has enjoyed a glittering club career, Rooney's international form has frequently been questioned, especially around major tournaments, where he has struggled to make an impact following an impressive Euro 2004.
He has been shunted out of his favored position in the current England set-up with Liverpool striker Daniel Sturridge occupying the sole central striking role.
He was not lacking for industry against Italy, but frequently found himself on the margins of the game despite playing a pivotal role in setting up Sturridge for England's equalizer.
England assistant coach and former Manchester United team mate Gary Neville said the current focus on Rooney was part of an English obsession with targeting big players.
"Our country loves it, creating a drama around one player," Neville said on the BBC.
"This time it's Wayne Rooney but that comes with the territory of being an important player in a big nation. I've never known there not be an obsession around one player.
"It was (Paul) Gascoigne from 1996 to 1998, (David) Beckham from 2000 to 2006. From 2006, it was Rooney and Beckham. Now it's Rooney in 2014.
"Unfortunately - or fortunately, because he is a big player - this time it's Wayne Rooney. You can't get him to do a light day's training. That's his character. He just wants to play every second of every day.
"He has an enthusiasm for football that is incredible and he's been like that since the moment I played against him when he was a young Everton kid."
Neville also defended England's display against Italy, saying the poor result was tempered by the quality of the football on show.
"Some of the football was the best I've seen from England in 10 or 15 years in a World Cup or European Championship match," the 39-year-old said.
"As we came off the pitch, we weren't thinking anything other than the team played pretty well, but we got the fine lines wrong."
England face Uruguay in their second group match on Thursday in Sao Paolo.