World Cup cheers for Algeria just an afterthought for Arab expats
Amid the hubbub and hubbly bubbly of the street-side cafes, London's Edgware Road is alive with talk of the World Cup
Amid the hubbub and hubbly bubbly of the street-side cafes, the fragrant air of London's Edgware Road is alive with talk of the World Cup.
This bustling street is known as "Little Arabia," and is where expats from Saudi Arabia, the UAE and numerous other Middle Eastern nations go to unwind during the hot summer months.
They are thousands of miles away from home – and their allegiances in the ongoing FIFA tournament in Brazil are similarly distant.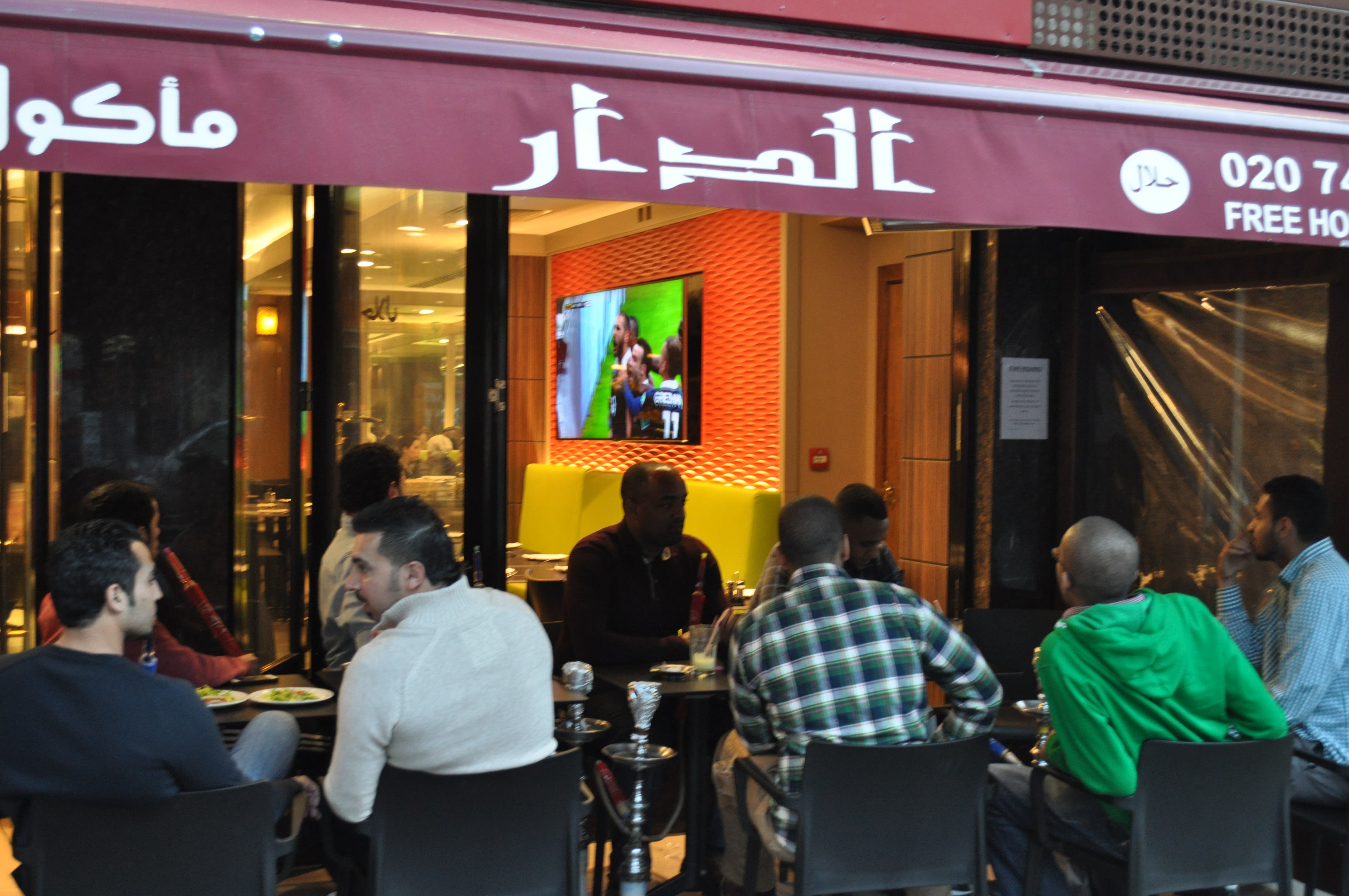 For while Arab expats gather on the Edgware Road for a taste of home – with hookah pipes, kebabs and kibbeh – the football teams they support have an altogether more international flavor.
The national teams of Brazil, Italy, Argentina and Holland all garner widespread support, while cheers for Les Fennecs – Algeria's national football squad, the only Arab team to qualify for the football World Cup – seem very much an afterthought.
The mood is summed up by Samy Ahmad, 34, a British citizen who was born in Egypt. He's standing outside a convenience store next to Shishawi, a popular Egyptian restaurant and shisha bar boasting giant screens showing the World Cup.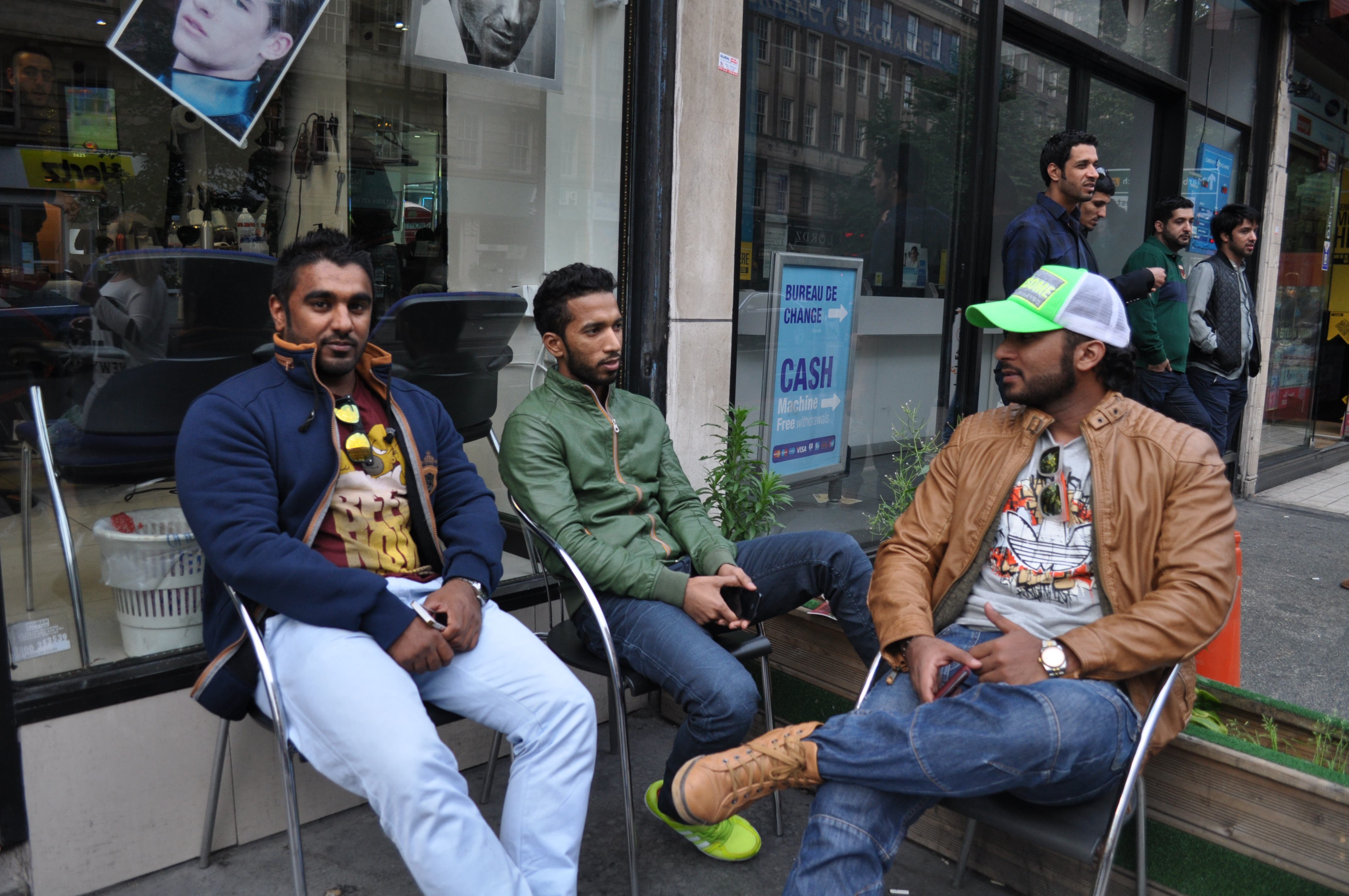 "In the World Cup I support Holland," he says. "We like Algeria, and we support Algeria also. But if Algeria was to play Holland, I'd support Holland."
Many Arab tourists to the UK capital share a similar viewpoint.
Mansour Bin Qasim, from Saudi Arabia, is sitting drinking tea and smoking shisha outside one of Edgware Road's bustling cafes. He'll be watching the World Cup games from the safety of his hotel room; "outside is crazy," he argues.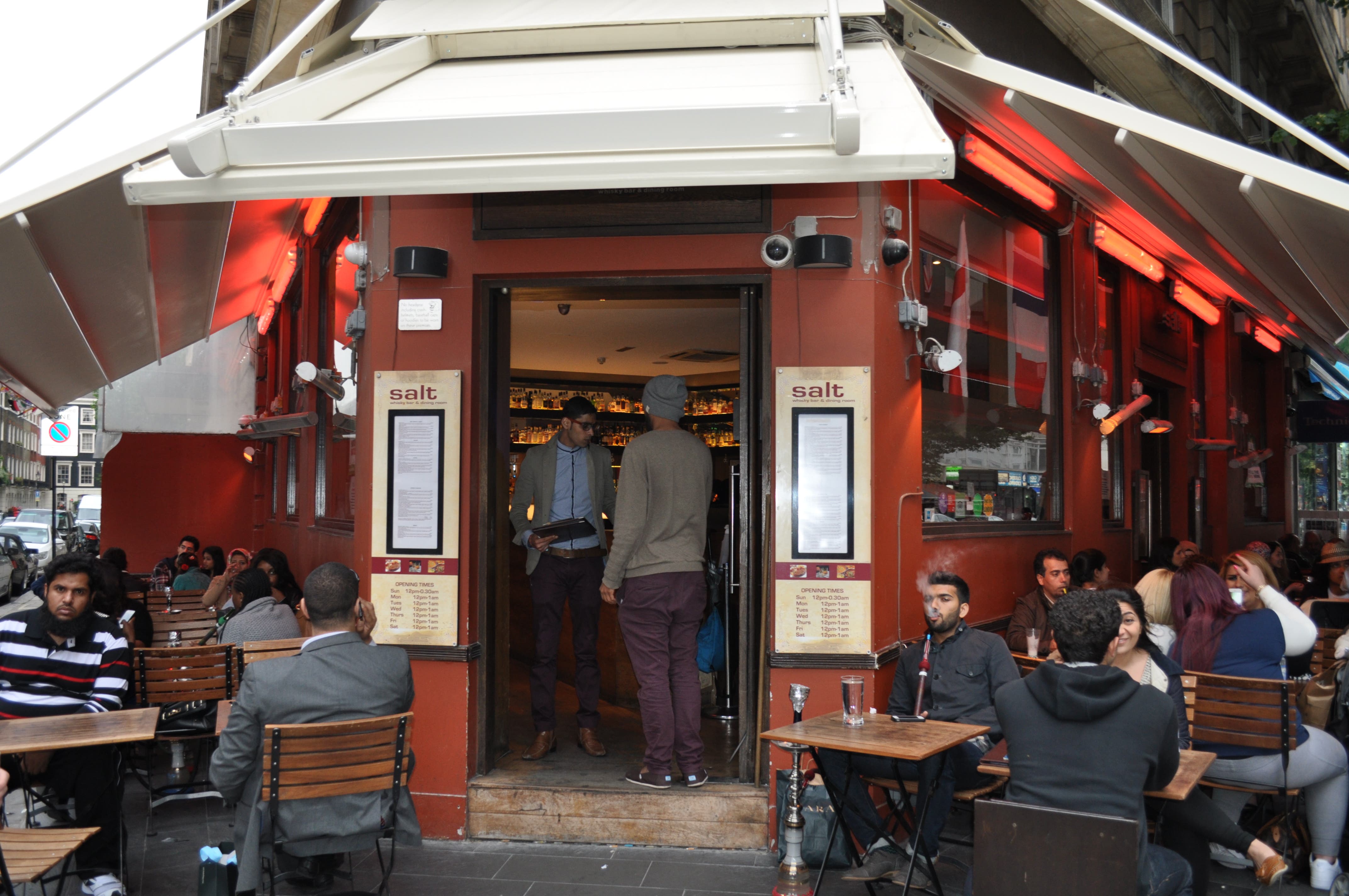 For Mansour, allegiance to a particular football squad is closely correlated with their recent performance. "I was going for Spain or Brazil maybe. But Spain disappointed us recently," he says, reffering to Spain's 5-1 loss to the Netherlands on Friday.
He'll certainly be cheering on Algeria but doubts they'll enter the final rounds of the competition. "Of course we will cheer Algeria. But they are not going to win it. We hope they will win it… or at least get into the final eight."
Tuesday kickoff
Algeria plays its first game on Tuesday, when it faces Belgium. It will also play Russia and South Korea, the other two teams in its group, later in the week.
The first half-hour or so will be critical for the team, points out Marwan Abu-Ghanem, a Dubai-based PR professional and author of the football book Kullul-Arqaam (Arabic for "All Records").
Algeria hasn't scored a goal in the last five World Cup games it played, Abu-Ghanem says. "If they fail to score within 36 minutes of their match against Belgium, they would break Bolivia's record of playing 517 minutes in the World Cup without scoring," he said.
The Algerian team's strengths include its players' low average age and its experience in European and foreign clubs, Abu-Ghanem said. But its defensive style could be a weakness, he added.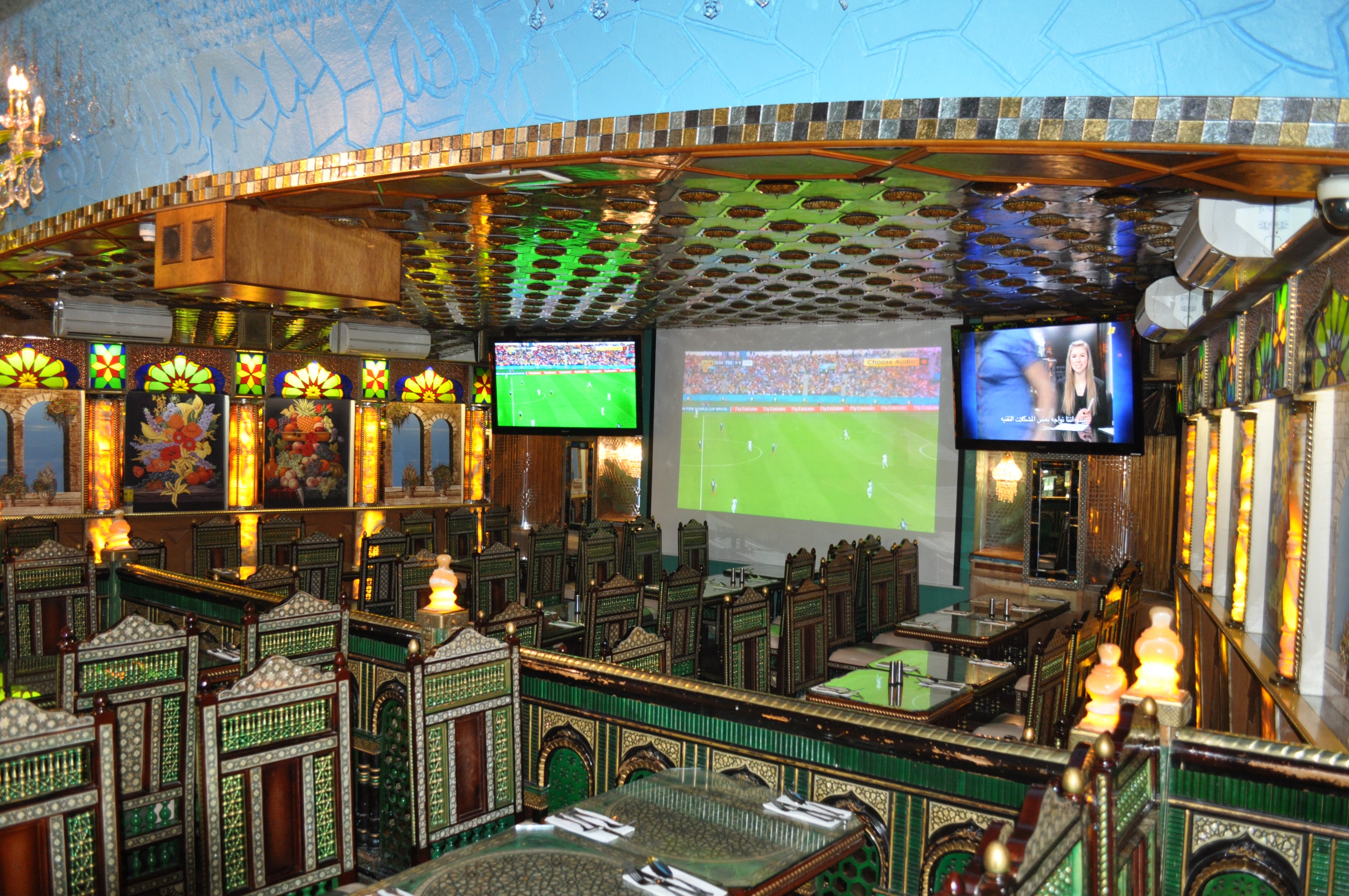 "If they want to go beyond the first round, they really have to push forward and create as many scoring opportunities as they can," he said.
"They have been drawn into a relatively easy group," he added. "While what happens on the pitch can never be predicted, Algeria should be able to beat South Korea and Russia and perhaps draw with Belgium, so they do have a good chance of qualifying to the round of 16."
Abu-Ghanem's book, first published in 2010, tells the story of the FIFA World Cup since its inception in 1930, documenting the Arab teams' involvement in the tournament. He says there has been a "declining trend" in the number of Arab teams that qualify to the World Cup – from three in 1998 to one this year.
Dual support
There is nothing unusual about Arab football fans supporting more than one team, Abu-Ghanem said.
"Traditionally Arabs would support Arab teams along with their own favorite ones... and Arabs in England are no exception," he said.
"There would be an issue though when those teams face each other. I recall a 1986 match between West Germany and Morocco when my elder brother was really upset with me, because I wanted the Germans to win!"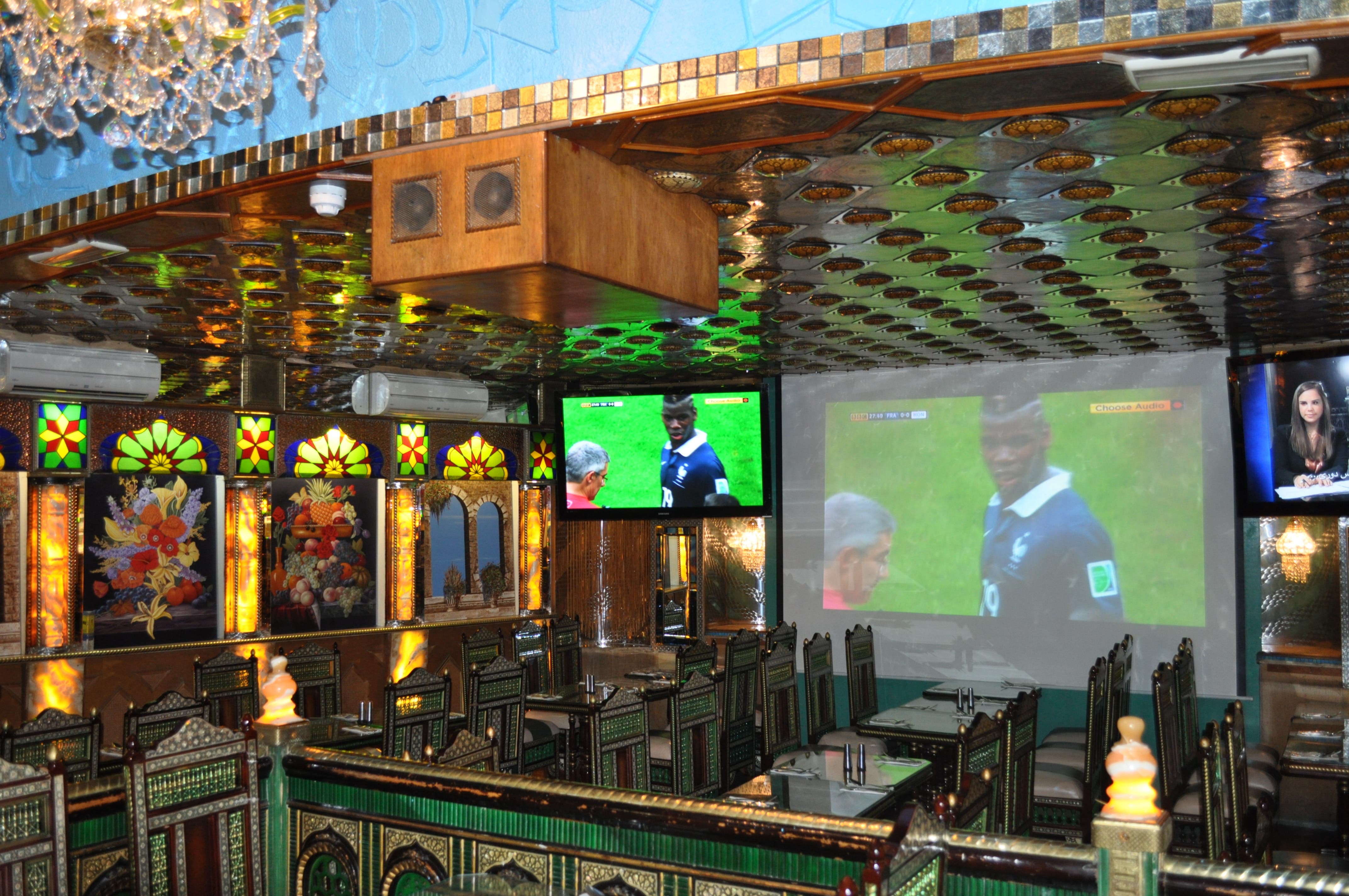 Time will tell whether three Emirati friends, pictured sitting outside a shop on the Edgware Road, will face a similar dilemma.
Mohammad al-Jariri, Ali al-Arabi and "Ahmad" are all on holiday in London, and say they'll watch several World Cup games. Ahmad and Mohammad support Brazil, while Ali supports Holland.
"Football is like a religion to the Brazilian people. I believe 99.9 percent they will win the World Cup, inshallah," said Mohammad, 29.
Ali, 31, who said he plays football for a well-known UAE team, says Holland is "unbeatable" in this year's FIFA tournament. A victory for an Arab team is a wish for another day, he adds. "For Arabs, any team that goes to the World Cup is a good achievement," he said. "Winning is not for now, it's for the future… One day; which day, we don't know."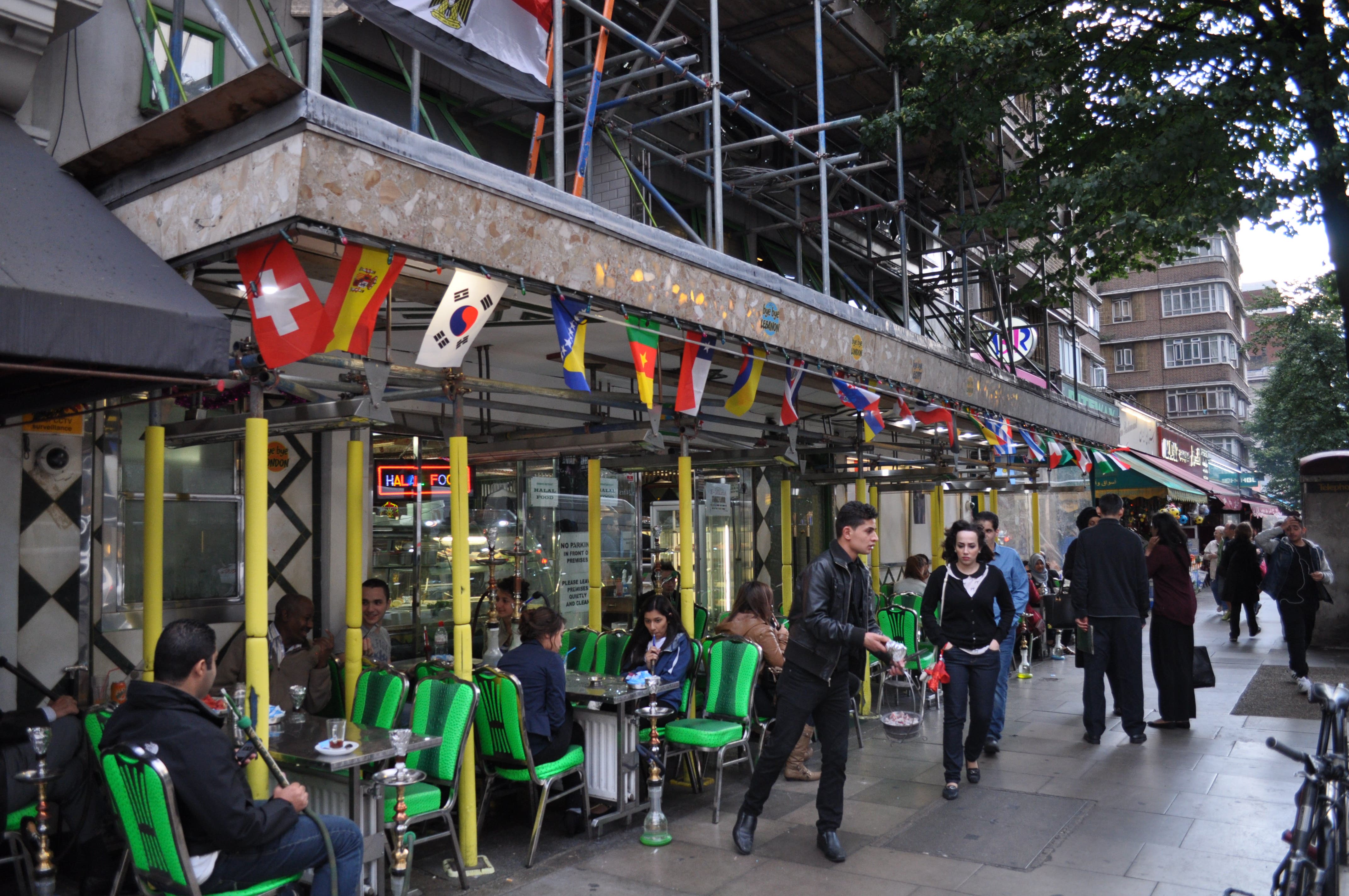 Despite Arab expats' ambivalence towards the Algerian team, restaurateurs along the Edgware Road expect lively scenes on Tuesday's showdown against Belgium.
Robert, the assistant manager at Shishawi, says he expects up to 200 customers on Tuesday evening – the capacity of the restaurant.
Robert, who did not give his surname, says he is British but ethnically Lebanese. "I support Brazil. We did support England, but they are always losing," he jokes.
"Algeria is not at the same level as the other clubs. They are good, but not good enough. We support them in a way, but not in the main way."
THREE LONDON VENUES TO WATCH ALGERIA WORLD CUP GAMES
Shishawi, Edgware Road: Don't let the scruffy scaffolding outside put you off; inside, the over-the-top Arabic furnishings bedazzle. Big screens show World Cup games, with capacity for 200 people or more. The 24-hour joint serves all your usual Arabic food, and shisha outside. www.shishawilondon.com
Salt, Edgware Road: A fusion mix of Indian food, cocktails, over 180 whiskies and shisha are all available at Salt bar on Edgware Road. Hubby bubby pipes are a common feature outside (smoking is banned in indoor public spaces in the UK). Inside, large screens show the latest World Cup games. www.saltbar.com
Momo, Heddon Street: A classy venue to watch all of Algeria's first-round games scheduled for 17, 22 and 26 June. Founded in the 1990s by Parisian-Algerian restaurateur Mourad Mazouz, Momo offers shisha on its leafy terrace, as well as a 'mezze' menu during the World Cup games. The restaurant's spokeswoman describes the atmosphere as 'buzzy'. www.momoresto.com