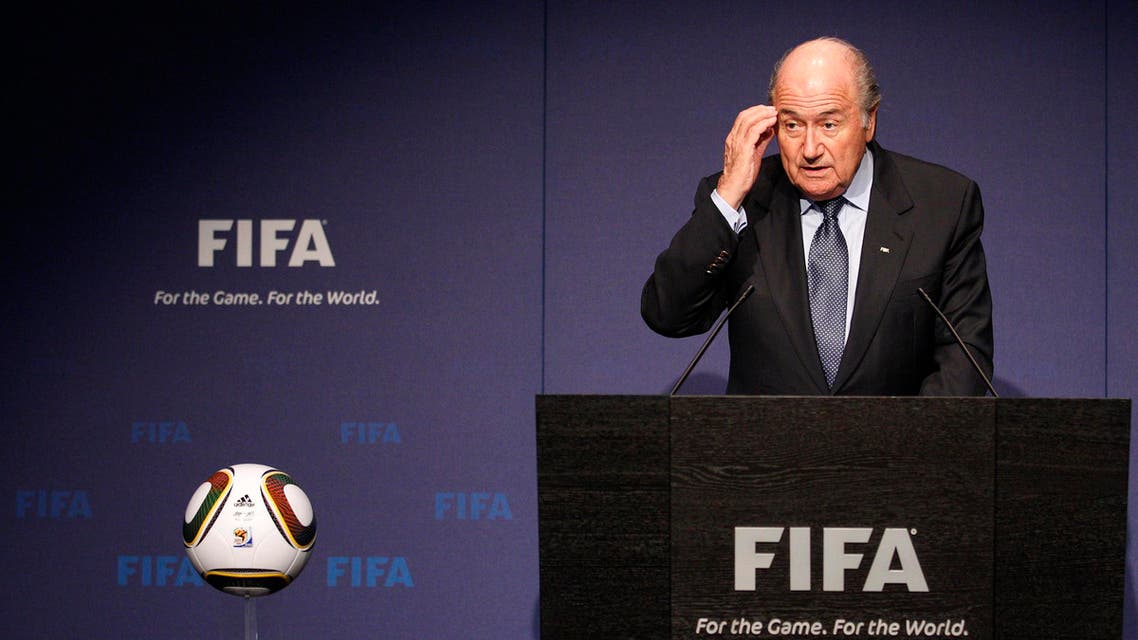 FIFA chiefs pocketed 'secret 100% pay rise'
The Sunday Times exposes leaked documents showing salaries increase from $100,000 to $200,000 this year
Members on FIFA's Executive Committee have secretly doubled their pay after newly imposed ethics rules banned their fat six-digit World Cup bonuses, The Sunday Times revealed this week.
Secret documents leaked to the newspaper showed that the 25 powerful members on the Executive Committee of football's top governing body saw their $100,000 salary double this year, and the money was paid to Swiss banks controlled by the organization, allowing the top members to withdraw the amounts in cash, and dodge taxes, added the British newspaper.
In addition, the executives enjoyed a VIP treatment of free Business Class air travel, five-star hotel stays, and luxury meals - all to complement their high end social status.
Undercover
FIFA had pledged this year to scrap its practice of awarding its executives bonuses ranging from $75,000 to $200,000 during World Cup years, as a new audit signaled unethical behavior in the practice.
But with the announcement, the Zurich-based organization failed to mention the 100% pay raise it agreed with its committee members as remuneration.
A current member reportedly confirmed the raise last week to The Sunday Times. "It has been doubled to take account of the dropping of the bonus," the unnamed alleged member was quoted as saying.
Bribery and corruption
FIFA recently came under fire over a controversy that had allegedly "proven" bribery allegations surrounding Qatar's winning bid to host the World Cup 2022.
Qatar allegedly paid $5 million to help raise its chances in winning the bid, The Sunday Times also revealed earlier this month.
The new outlet claimed it had obtained a "bombshell" cache of millions of leaked emails and documents, relating to payments made by Mohammad Bin Hammam, Qatar's former top football official, who was an executive member of FIFA at the time.
The Qatar World Cup organizing committee denied all the allegations, however the revelations could see the tournament be withdrawn from the Gulf state.
James Dorsey, author of a blog and related book entitled The Turbulent World of Middle East Soccer, told Al Arabiya News earlier this month that the potential fall-out of The Sunday Times revelations could be massive.
"A possible retraction of Qatar's right to host the 2022 World Cup," he said, adding: "But we've got a fair way to go in legal terms before we see any legal action which could see a withdrawal of the hosting rights and a re-running of the bid."