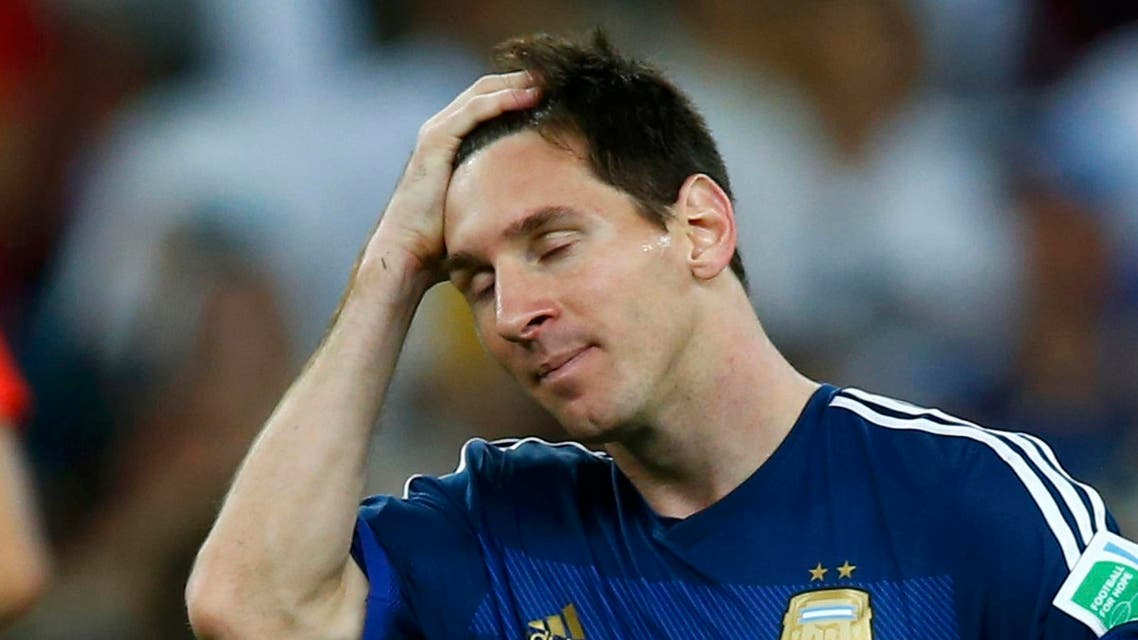 Maradona says Messi 'did not deserve' Golden Ball
Messi received the award after Argentina lost 1-0 to Germany in the final match on Sunday
Football superstar Deigo Maradona shocked World Cup fans after he announced that he believed Lionel Messi did not deserve to be named the best player of the 2014 tournament, adding that the Argentina forward won only for "marketing" purposes.
Messi received the award after Argentina lost 1-0 to Germany in the final match on Sunday. However, he did not look happy, but rather embarrassed when he went to collect the Golden Ball for most outstanding player.
Though he had scored four goals in the group stages, he failed to excel his performance in the knockout rounds, where he scored none. Especially against the Netherlands in the semi-final, which Argentina had won through penalties.
Maradona, the winner of the Golden Ball when Argentina won the World Cup in 1986 said he could tell that Messi did not want to go up and collect the trophy. "I would give heaven and earth to Leo, but when marketing people want him to win something he didn't (deserve to) win, it is unfair," he added.
Speaking on his television show De Zurda', Maradona said Colombia's midfielder James Rodriguez should have won the Golden Ball due to his performance up until the quarter-finals. Especially after scoring a total of six goals during the tournament.
Maradona was not the only one surprised with this reward. FIFA president Sepp Blatter was also surprised.
"Shall I be diplomatic or tell the truth, OK the truth...I was a bit surprised he was the choice but his goals were decisive at the start of the tournament," he said at his final briefing of the 2014 World Cup.
On the other hand, Argentina Coach Alejandro Sabella supported Messi being picked.
"I think he did deserve it. He played an extraordinary World Cup and he was a fundamental factor to our team," he said.
Flag raised high
This was not the first time that Argentina had lost to Germany. Coached by Maradona in 2010, Argentina had lost 4-0. However, the former coach was still happy with the team's overall performance. This was the first time Argentina had reached this far in the World Cup since 1990.
"We raised our flag high, there's no doubt about that," he said.
He also added that Germany had won due to a "misunderstanding" in the defence and both teams played equally. "They showed us a lot of respect, and our lads earned that out on the pitch," he said.
FIFA also rewarded James Rodriguez with Golden Boot for being top-scorer and Germany's Manuel Neuer with the Golden Glove for being the best goalkeeper.