Experts: FIFA will have to act if Qatar ethics report proves damning
While details on the report are scarce – it is not expected to be made public – Garcia also recommended that further action be taken against certain individuals
FIFA may have no choice but to take action against Qatar if a recently concluded investigation indicates foul play in the country's bid for the 2022 World Cup, a UK-based lawyer told Al Arabiya News Monday.
"If the report shows a link between Mohammad bin Hammam's alleged conduct and the bid committee then it will be almost impossible for FIFA to take no action," said Kevin Carpenter, a solicitor at international law firm Hill Dickinson LLP.
Earlier this week, the report that threatens to derail Qatar's plans to host the 2022 World Cup finally made it to FIFA after a yearlong investigation.
Ethics lawyer Michael Garcia submitted his findings to football's global governing body after he and his team interviewed more than 75 witnesses, FIFA said on Friday.
"The report sets forth detailed factual findings; reaches conclusions concerning further action with respect to certain individuals; identifies issues to be referred to other FIFA committees; and makes recommendations for future bidding processes," FIFA said in a statement.
However, the statement did not specify whether Garcia has recommended putting the Qatari hosting rights into question.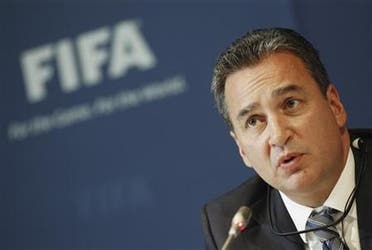 While details on the report are scarce – it is not expected to be made public – Garcia also recommended that further action be taken against certain individuals, the BBC reported.
Earlier this year, with reports hitting the press alleging corruption from Qatari officials in winning the hosting bid for a country with no international-grade stadiums or footballing heritage, FIFA Vice-President Jim Boyce and UEFA chief Michel Platini called for a revote.
Much of the controversy focuses on bin Hammam, a Qatari who was a football administrator and president of the Asian Football Confederation. Emails leaked by UK newspaper The Sunday Times claimed that on May 20, 2011, bin Hammam had handed cash in an envelope to members of the Caribbean Football Union to persuade them to vote for him.
The Qatari bid committee denies all allegations of wrongdoing.
Not changing course
Paul J. Greene, an attorney and founder of U.S.-based law firm Global Sports Advocates, told Al Arabiya News in June that he believed there would be a re-vote, calling Qatar 2022 "a no-win situation for FIFA."
However, so far, FIFA has shown no signs of changing course on its continued decision to let Qatar host the World Cup. On Monday, FIFA revived the possibility that Qatar's World Cup would be played in January and February to avoid the searing summer temperatures, Reuters reported.
Irrespective of the choices made by FIFA's executive committee on whether to hold the 2022 tournament in the Qatar, a threat to the Gulf state could still come from the failed bidders, namely, Australia, the United States, Japan and South Korea, John Mehrzad, a barrister specialized in sports law at London-based firm Littleton Chambers, told Arabiya News.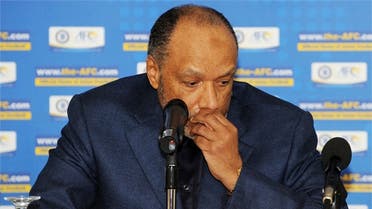 "If allegations of bribery/corruption are made out … the other failed bidders could sue Qatar – and even FIFA – for damages or loss of opportunity to stage the tournament," said Mehrzad.
However, "the assessment of damages, loss of commercial rights and other forms of investment is very speculative," he added, indicating that the possibility of litigation was unlikely.
However, Qatar's woes pertaining to the hosting of the 2022 World Cup are not limited to allegations of bid corruption. Earlier this year, the country came under heavy criticism over reported violations of the rights of migrant workers building 2022 World Cup projects.
And on Sunday, the Gulf state confirmed the arrest of two British human rights workers who were in the country investigating the conditions of migrant workers.
A Qatari Foreign Ministry statement carried by the state news agency QNA confirmed the two had been arrested on August 31 and "are being interrogated for having violated the provisions of the laws of the State of Qatar."
Holding responsibility
In a recent interview with UK newspaper the Daily Mail, FIFA President Sepp Blatter said in a response to a question on accepting a report on the Qatar bid corruption allegation that "transparency and ethics we need in the world especially in football when we take the big figures in football. They cannot be all angels around here."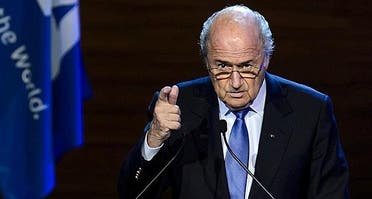 "We still await the Qatar FIFA ethics committee report [from the adjudicatory chamber] and we are waiting for the results of these this month or next month," said Blatter.
The adjudicatory chamber that will determine whether any foul play was involved will be led by German Judge Hans-Joachim Eckert, although he is not authorized to reverse the decision to hand the tournament to Qatar – that power remains in the hands of Blatter's ruling executive committee.