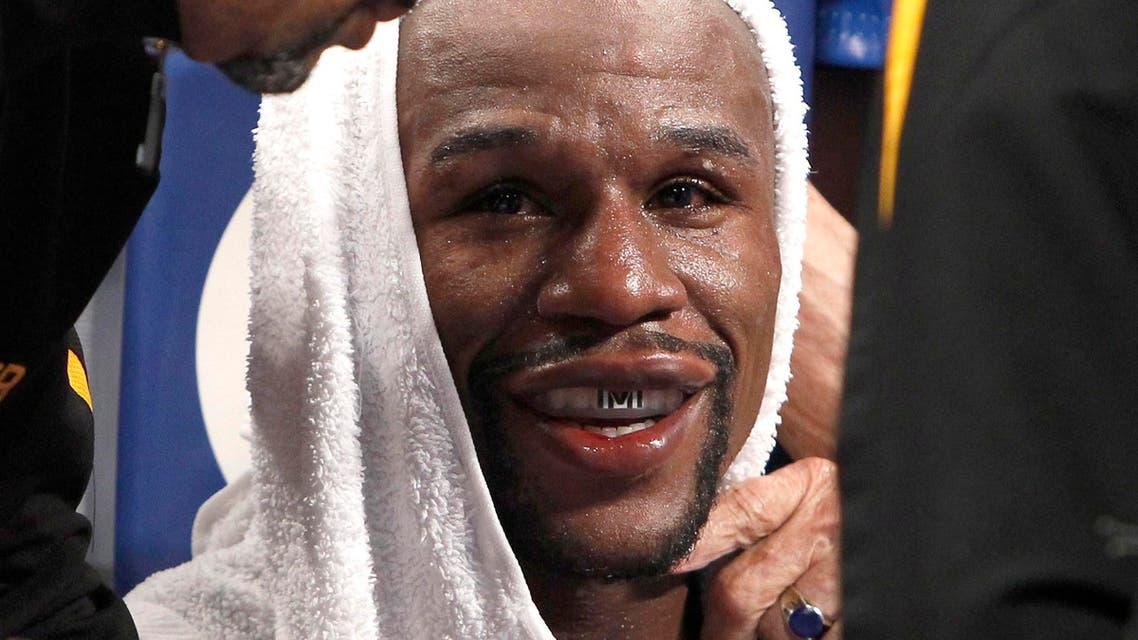 Mayweather outpoints Maidana to remain unbeaten
In just the second rematch of his 18-year career, the 37-year-old American came out on top on all three scorecards
Undefeated five-division champion Floyd Mayweather Jr. claimed a unanimous decision over Argentina's Marcos Maidana to successfully defend three world titles and push his perfect record to 47-0 on Saturday.
In just the second rematch of his 18-year career, the 37-year-old American came out on top on all three scorecards, retaining his World Boxing Association (WBA) and World Boxing Council (WBC) welterweight and light-middleweight belts.
The victory was another masterful display of evasion from Mayweather, widely regarded as one of the best defensive fighters of all-time, as he danced out danger and used his lightning counter punching to frustrate the Argentine brawler.
The bout was a feisty one, with Mayweather accusing Maidana of biting his arm, while the American tagged the Argentine, who he beat by a majority decision in their first fight in May, with a low blow then taunted him to continue boxing.