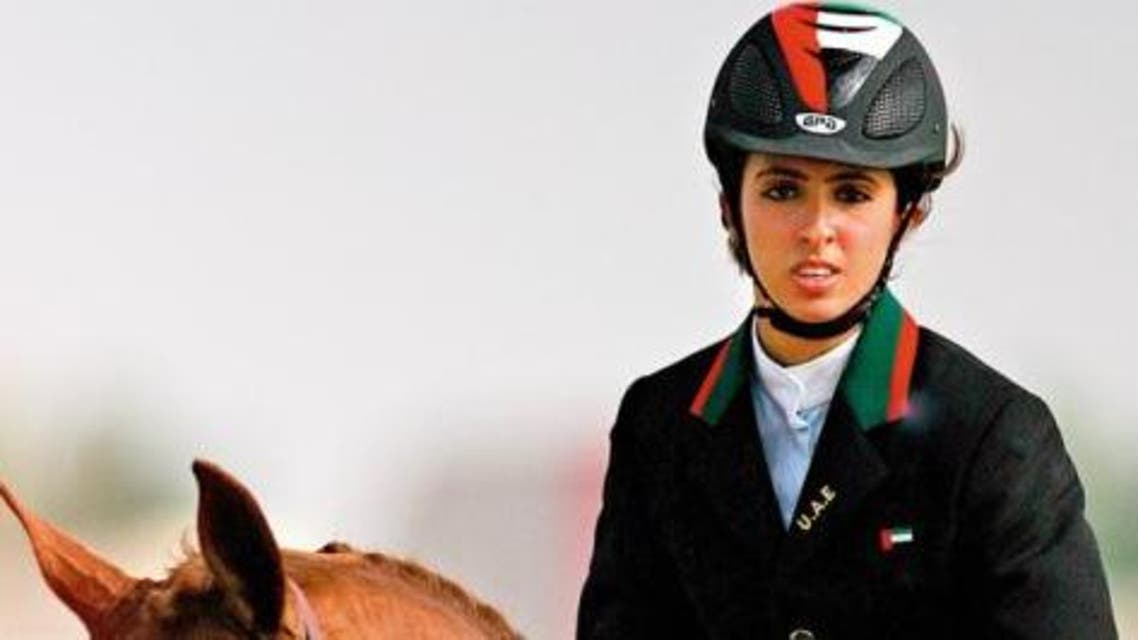 Sheikha Latifa al-Maktoum to lead UAE squad in Incheon 2014
Ahead of the competition, the squad trained in several parts of Europe including France, Germany and Austria
Emirati Sheikha Latifa al Maktoum will lead the UAE team during the next equestrian competition in South Korea as part of the 2014 Asian Games, UAE-based daily Gulf News reported Tuesday.
Al Maktoum, who will be accompanied by Abdullah Al Marri, Mohammad Al Owais, Muftah Al Daheri and Abdullah Al Muhairi, will also represent the country for the individual performance.
Ahead of the competition, the squad trained in several parts of Europe including France, Germany and Austria.
"We've made sure we have not disturbed the set-up of the teams. Each rider has his own style and we have allowed each of them to continue with their respective training schedules in Europe during the summer," Talib al Muhairi, the General-Secretary of the Emirates Equestrian Federation, told Gulf News.
"No doubt, we returned with medals the last time from China. This time will be no different as we will be better prepared. And there will be no additional pressure on us to return with medals as we are confident in our riders," he added.
Twenty nations will vie for the equestrian honors during the event, which is due to take place between Sept. 28 and Sep. 30 in Incheon.
The 2014 Asian Games is the largest sporting event in the world.