Iniesta becomes first Spaniard to win Golden Foot award
Other holders of the title include French star Thierry Henry, Britain's Wayne Rooney and Italy's Andrea Pirlo
Spanish football player Andres Iniesta was granted the Golden foot award for 2014 Monday during a gala held in Monaco, France.
The Barcelona player, which was accompanied by his wife Anna Ortiz, became the first Spaniard to win the award.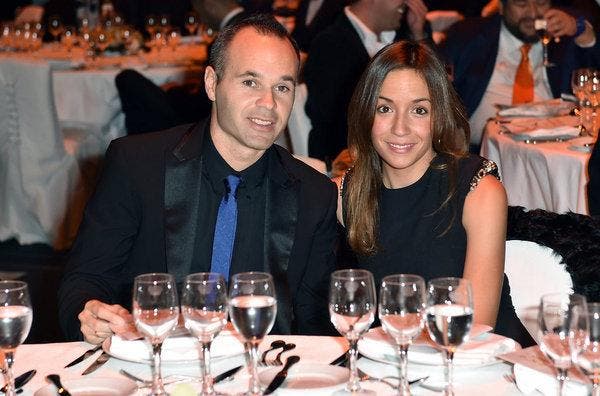 "Thank you very much everyone for this award … Golden Foot 2014," the 30-year-old wrote on his personal Twitter account.
Other holders of the title include French star Thierry Henry, Britain's Wayne Rooney and Italy's Andrea Pirlo.
The Golden Foot, which was first created over a decade ago, can only be granted to players aged 28 or above.