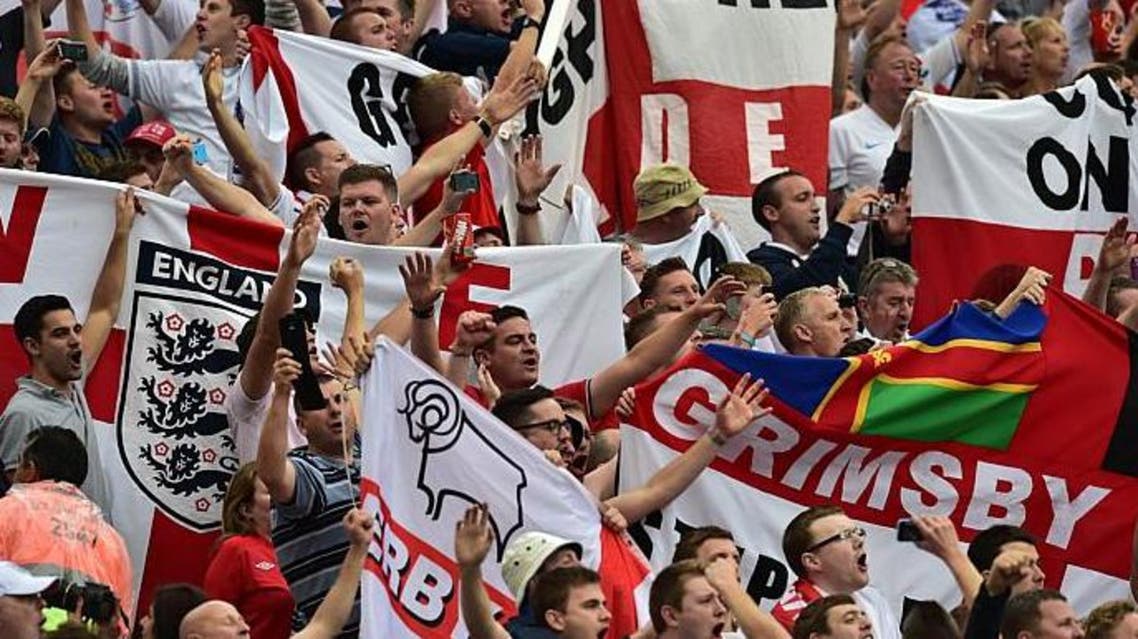 English fans pay price as top flight clubs enjoy boom
Football Supporters Federation chief Kevin Miles describes the cost of watching football in England as 'ridiculous'
Season tickets to watch champions Manchester City this season are the cheapest in the Premier League but the eye-watering cost of attending games in England continues to soar.
Despite the money from a record television deal pouring into the top flight of English football, fans are still paying through the nose to support their clubs with ticket prices easily outstripping the rise in the cost of living.
The BBC's Price of Football report, published on Wednesday, analysed 207 clubs, from season ticket prices to the cost of a halftime meat pie, with the results leading to further calls for a fairer deal for supporters.
According to the report the average cost of the cheapest match-day ticket in the Premier League, the Championship, League One and League Two is now 21.49 pounds ($34.23) -- a rise of 13 percent since 2011 compared to a 6.8 percent rise in the cost of living.
While Man City fans, who can still buy a 299 pounds season ticket, might feel relatively well off, Arsenal's cheapest offering is a whopping 1,014 pounds, according to the report.
Tottenham Hotspur's cheapest season ticket is 765 pounds with Chelsea third on the list at 750 pounds. The average cost of the cheapest season ticket in the top flight is 508 pounds, an 8.7 percent rise since 2012.
Chelsea's 'bargain' match-day ticket will leave a 50 pounds dent in the bank account, although Newcastle cheapest match-day seat is only 15 pounds.
The cost of watching football in England's top four divisions is in stark contrast to Spain, Germany and France.
Fans squeezed
Supporters of Barcelona can buy a season ticket for the Nou Camp for 103 pounds, compared to the cheapest on offer in England at Championship side Charlton Athletic (150 pounds).
French side Lille offer a match-day ticket for around five pounds while fans can watch German heavyweights Bayern Munich and Borussia Dortmund for as little as 13 pounds.
Football Supporters Federation chief Kevin Miles describes the cost of watching football in England as "ridiculous".
"We want football to be affordable for all. At a time when there's more money in football than there ever has been before with the incredible television revenues coming in, it is ridiculous that fans are still being squeezed," he said.
"Some of that money has to be made available to subsidise tickets rather than creating a climate where prices are constantly going up.
"Working class people are being priced out. Football is losing its social inclusion," he added.
Premier League clubs will point to last season's average attendance of 36,695 -- the highest in the top flight since 1949-50 -- while attendances in the Championship also rose.
However, critics say football is in danger of losing touch with its fan base as players' salaries swallow the majority of clubs' income.
Britain's Minister for Sport Helen Grant said clubs should not take their fans for granted and must show a degree of reasonableness so as not to alienate supporters.
"I'm really concerned. I can see why fans are cross. I'm cross," Grant told the BBC. "I feel clubs really must not take their fans for granted.
"Fans are the lifeblood of the game, without the fans we won't have football the way we know it.
"To take a family of four to a Premier League match now, you're talking about 130 pounds, and that's before petrol, parking, a programme, hot dogs, burgers and a drink.
"That is just not affordable for most families so clubs really do need to look at this.
"Clubs are going to be nothing without their fans. It's not for me in government to tell them what to do but there does need to be some reasonableness."
A report by financial analysts Deloitte this summer revealed that Premier League clubs were spending 71 pence for every one pound generated on players' wages -- the first time it had broken the 70p barrier.