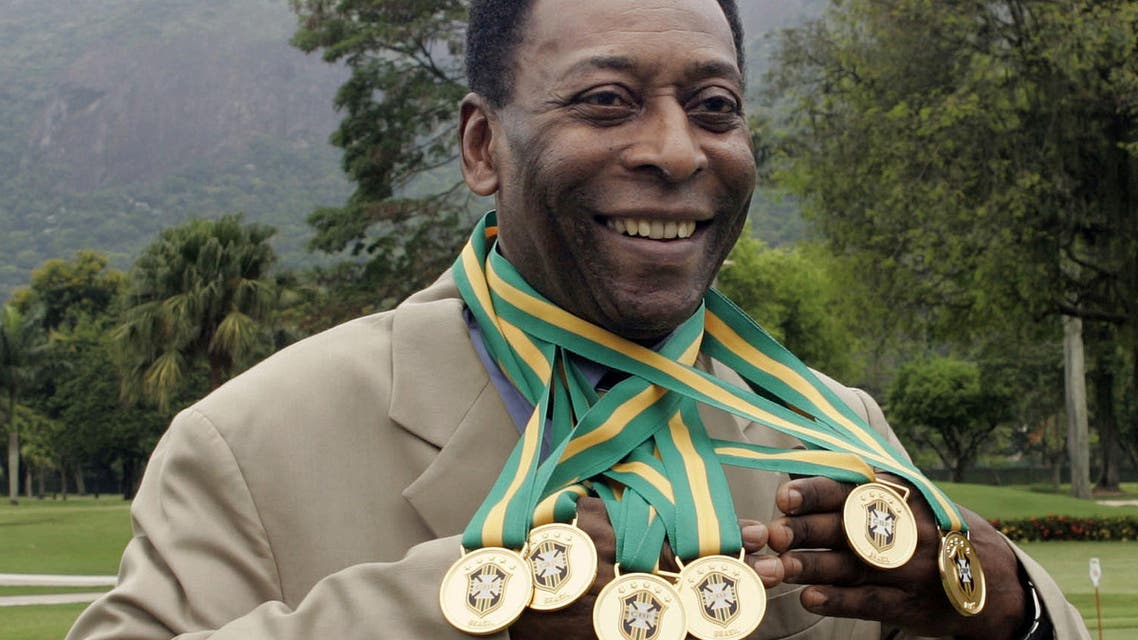 Hospital says Pele's condition is improving
The Brazilian soccer great has been hospitalized since Monday because of a urinary tract infection
Pele's condition is improving as he undergoes temporary kidney treatment in an intensive care unit, a Brazilian hospital said Friday.
The Albert Einstein hospital said the 74-year-old Pele is "lucid" and breathing normally without any support.
The Brazilian soccer great has been hospitalized since Monday because of a urinary tract infection. He had surgery to remove kidney stones on Nov. 13.
On Thursday, Pele denied that he was put into an intensive care unit. He and his staff had said he was only transferred to a special unit where he could have more privacy while being treated and monitored.
Pele's spokesman and personal aide, Jose Fornos Rodrigues, did not comment on Pele's health on Friday, saying the information was in the hospital's statement.
"Pele's clinical condition is better," the hospital said in its latest report, adding that the former forward was not under any "support therapies" or receiving additional medication to keep him stable.
The hospital said doctors continued to administer intravenous kidney treatment, a type of hemodialysis to filter waste particles from his blood.
Pele said on Twitter late Thursday that he was not seriously ill and was "looking forward to spending the upcoming holidays" with his family. Pele's manager, Paul Kemsley, said in a statement that the former player was expected to make a "quick and full" recovery from the "minor infection caused by his recent successful surgery."
Rodrigues said Pele was going to leave the hospital "in a few days."
Pele was diagnosed with kidney stones after having to cancel an event at his museum in the coastal city of Santos because of abdominal pain. The surgery was successful and he was released from the hospital just a few days after the procedure.
He returned to the hospital on Monday for a medical evaluation and was readmitted after tests showed signs of the urinary tract infection.
Pele's condition has been closely monitored in Brazil and the rest of the world since the hospital in Sao Paulo said he became unstable and was transferred to an intensive care unit. Although Pele and his staff have been downplaying the seriousness of the illness, local media published many unconfirmed reports about a deterioration of his heath.
Pele has been healthy recently despite needing to undergo surgeries for a hip replacement and a detached retina.
Widely regarded as the greatest footballer of all time, Pele is a national hero in Brazil and remains a worldwide ambassador to football. The three-time World Cup champion is active with his many businesses across the globe and still participates in many advertising campaigns. He is often present at major football tournaments.
Pele is known as the game's most prolific scorer, credited with 1,281 goals in 1,363 career matches.