Shakira disapproves of Pique's positioning of Messi in dream team
Pique responded saying that he knew what he was doing and that he has got his strategy
Lebanese-Columbian pop star Shakira showed this week that she also knows her football well.
The multi-Grammy-award-winning singer did not hesitate to give her opinion on her husband's dream team and criticize his positioning of Barca's Lionel Messi.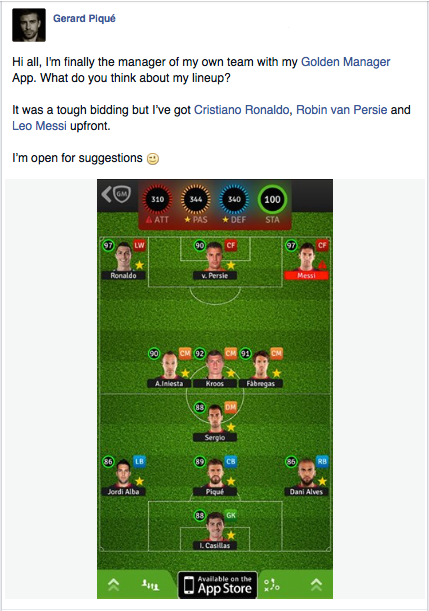 "Love... What are you doing with Leo Messi at the right? He is Center Forward, wake up!" Shakira wrote in reaction to Gerard Pique's lineup that he had posted on social media.
Responding to Shakira's comment, Pique wrote: "I know what I'm doing, babe! I got my strategy, wait and see!"
Shakira, 37, and Pique, 27, met at the 2010 World Cup in South Africa and went public with their relationship in early 2011.

They are expecting their second child in 2015. The newborn would be an addition to the family of three, as the couple already has one child, Milan.