Barcelona's Xavi Hernández in Egypt to train youngsters
The Spanish player has also visited the Pyramids with his family which had joined him for the visit of the Arab country
Legendary Barcelona player Xavier "Xavi" Hernández was visiting the Egyptian capital this week to launch a new football camp, Egyptian daily Al Ahram reported.
The new camp, called the Campus Xavi Palm Hills, is located on the outskirts of Cairo and aims at training Egyptian youngsters to football.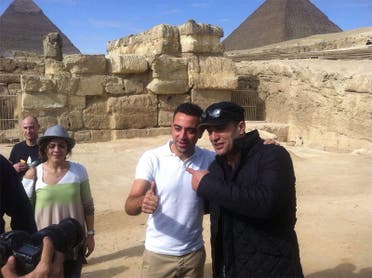 "It's an honor to be here with my family. It's a great experience to work outside of Catalunya," Xavi said during a press conference.
"I'm surprised that there are a lot of Barcelona fans here, and I hope the people are happy in Egypt with our style," Xavi added.
The football camp, which was held between Dec. 19-23, is part of the Barcelona Football School 'FCBEscola' in Egypt.
FCBEscola is a soccer academy for the youth. Egypt is the first Arab country and the 3rd all over the worldto welcome FCBEscola.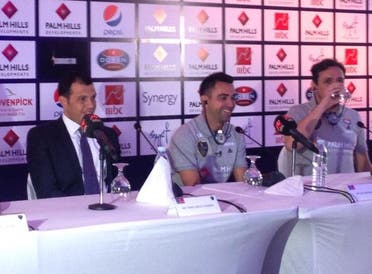 The Spanish player has also visited the Pyramids with his family which had joined him to visit of the Arab country.
Xavi have already won both the World Cup and the Champions League.