Neymar goes for a 'White Christmas' with dyed Santa-style beard
Brazilian sensation Rafinha Alcantra shared a picture with his teammates wearing a Barca shirt and Christmas hats
He may be among the most talented soccer players in the world but it was Brazilian Neymar Jr.'s white beard that stole the show this Christmas.
Barcelona star Neymar appeared this week with a white mustache and beard in celebration of the festive season.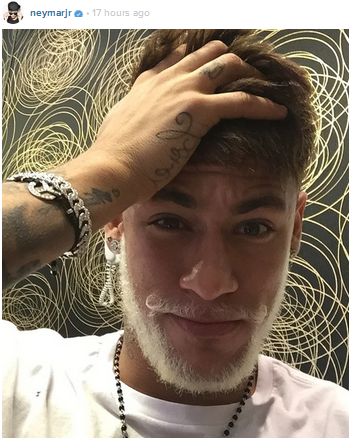 The 22-year-old striker posted a picture of the changes on his personal Instagram account with the caption "Ho Ho Ho… Feliz Natal," meaning Merry Christmas.
Neymar was not the only Barcelona player to celebrate Christmas as his teammates also shared pictures of themselves celebrating the occasion.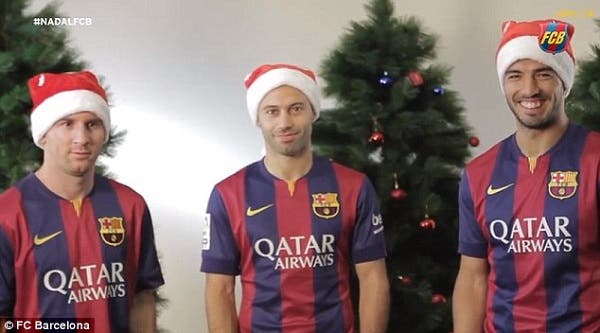 Brazilian sensation Rafinha Alcantra shared a picture with his teammates wearing a Barca shirt and Christmas hats.
Meanwhile, Luis Suarez announced he would donate Christmas baskets of gifts to 500 children at a Uruguayan hospital, UK's Mirror newspaper reported.
Each basket was accompanied with the message: "Wishing you a Merry Christmas and a wonderful 2015 with your loved ones. Luis Suarez and family."