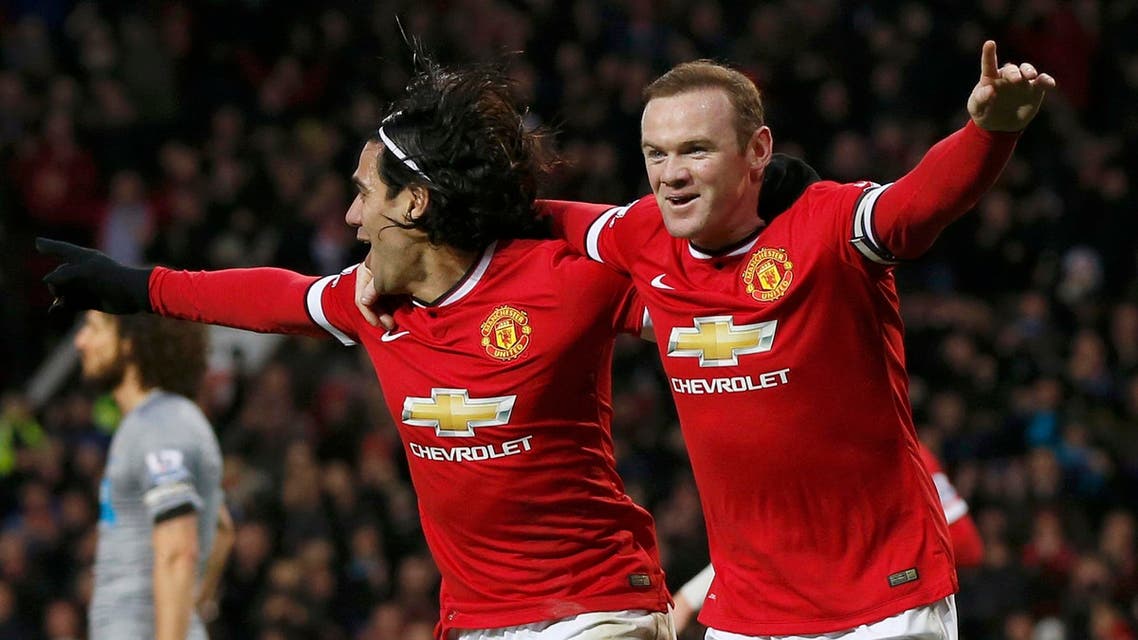 Have we underappreciated Rooney in his prime?
Freed up to intuitively impact the game, Rooney is suddenly thriving
Wayne Rooney simply hasn't conformed to the modern superstar. The 29-year-old isn't the sort who'll blaze into a testosterone-fuelled ripping off of his jersey like Cristiano Ronaldo, nor does he boast the national icon status of Neymar.
But Rooney now appears to be excelling at the minute. With Manchester United developing an impressive harmony, which has seen them take lose one of their last 15 games, England international Rooney is looking as prodigious as he ever has done.
His recent metamorphosis from underperforming striker to all-encompassing midfielder has required us to have a rethink - have Manchester United completely missed the boat with Rooney over the years?
The 4-4-2 system has been the de facto formation at Old Trafford over the last decade, used stoically by both Sir Alex Ferguson and David Moyes. While other systems of play have taken shape, Ferguson still managed to deliver results with his methods, but yet, Rooney never quite managed to reach the levels of performance that was expected.
Paired with another frontman, Rooney has never looked at ease as an orthodox centre-forward; the sometimes thankless job of acting as the most advanced forward in the team proving a particular burden. Quite simply, he's never really 'led the line' – either physically, as in defending from the front, or in holding up the ball.
We've seen that on international duty with England over the years. Uninspired and rudderless, Rooney, the supposed demigod of the national team, has been tasked often with being a lone striker - 'sit up there on your own and do the business' - as a result of the lack of game-changing talent and attacking penetration at England's disposal.
The evidence over Rooney's career couldn't be more damning: his best football has always come when he's afforded the opportunity to combine with others.
This season, the resurgence in Robin van Persie's form - he has netted eight times already this season compared to 12 overall in 2013-14 - and the integration of powerful Colombian forward Radamel Falcao has eased the strain on Rooney who is now playing like the exurbarrant street footballer that burst on to the scene at Goodison Park.
Freed up to intuitively impact the game, Rooney is suddenly thriving, exuding the sort of craft and combination play synonymous with Van Gaal's teams from over the years.
"Rooney can play in every position," Former England manager Fabio Capello said in the Middle East recently.
"He's a fantastic player, who with me also played just behind the main forward. He's very good there, because he makes runs, has good vision and in every situation he always chooses the best solution – and he scores goals."
It's those piercing runs through the defensive lines that Van Gaal wants to nurture. "In our last match against Aston Villa, Rooney was a little bit too defensive so I asked for him to be more attacking," Van Gaal said after Rooney scored twice and set up another against Newcastle. "He has the lung capacity to run 90 minutes as a midfielder."
He boasts a raw footballing brain, able to spot situations one or two steps ahead of opponents and execute moves from deep.
ooney, as seen in the win over Newcastle last month, can intelligently combine with playmaker Juan Mata and the two frontmen to devastating effect.
On the reverse side of the coin, when United look to win the ball quicker and higher up the park, Rooney's snarling energy has been channelled shrewdly by Van Gaal.
It represents a paradigm shift from how Manchester United played in the final season under Ferguson and last season with David Moyes in charge. Moyes didn't land on his feet in Manchester when handed the almost impossible role of replacing the long-serving Scotsman; the transition proving to be much bigger than expected.
United were dysfunctional last season: weak at the back, ponderous on the ball and blunt in attack. There was no clear playing style, going from the extreme cases of direct football to odd flashes of impressive football.
In one league match against Fulham, the bottom-placed club at the time, Manchester United slumped to a 2-2 draw, having attempted 82 crosses with none of them resulting in a goal for the Red Devils.However, sitting third in the Premier League, the player who seems to be benefiting most from the change of coach is Rooney. It just makes you wonder what could have been for the most hyped English talent of the last 10 years, if Rooney had worked under different coaches.