An expat favorite, the UAE cricket scene boasts '25,000' players
It is as much part of the athletic fabric of Dubai as camel-racing and falconry
It is as much part of the athletic fabric of Dubai as camel-racing and falconry.
But while these pastimes are typically practiced by UAE nationals, cricket has proved an expat favorite.
Each Friday, hundreds of gladiatorial cricket tussles play out between 22 men across the breadth of the emirate of predominantly Indian, Pakistani and Sri Lankan origin.
Sprawling out of abandoned building lots, next to labor camps and in the hinterland where industry meets the desert, dozens of epic matches occupy the hours after Friday prayers and before sundown.
Emirates Cricket Board Administrator Mazhar Khan estimates up to 25,000 people play cricket at all levels in the UAE – about half of which are informal players.
Armed with cricket bats, wickets and tennis balls, devotees pay homage to the game that holds a uniquely hallowed position across swathes of the world. The primarily Southern Asian men who play in this expatriate haven often spend their only spare waking moments in pursuit of the perfect spin bowl or reverse sweep.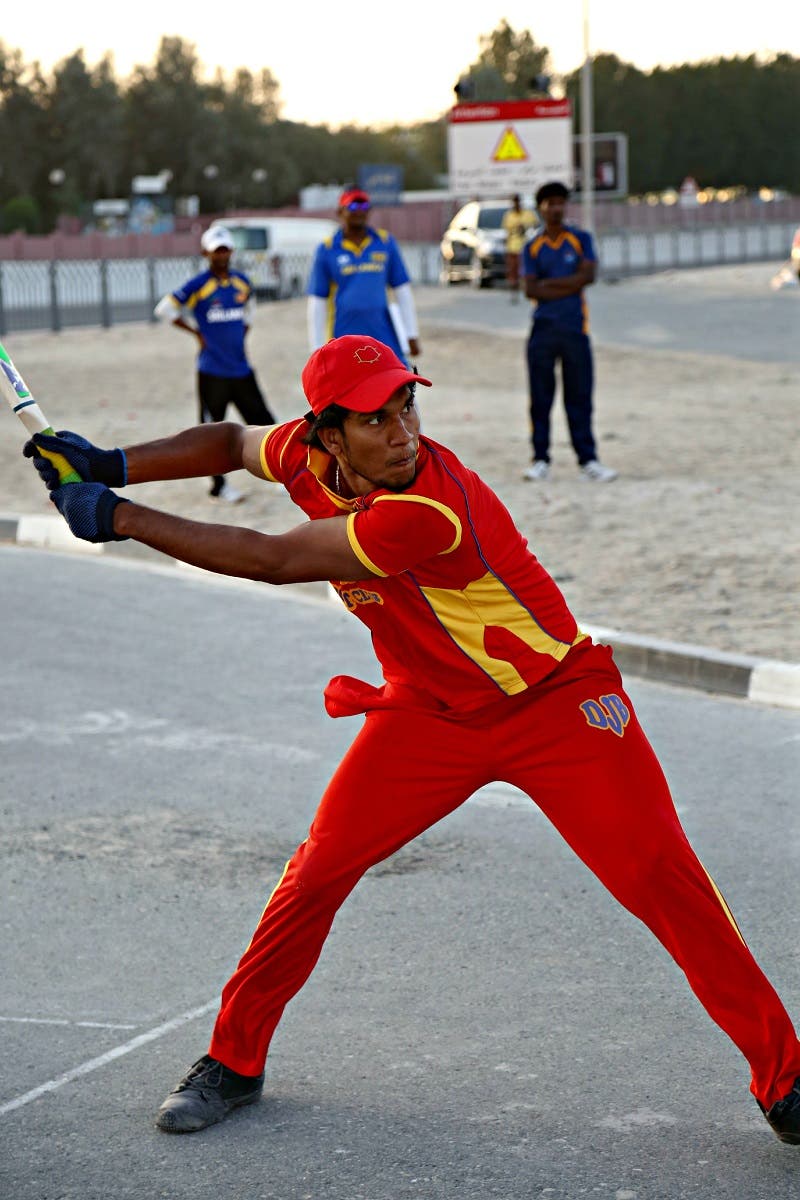 "Some people have to work half a day and come after their duty to play," Chanaka Mendis, a lifeguard at one of the dozens of apartment pools in Dubai's ritzy Jumeirah Beach Residence, told Al Arabiya News.
Mendis is the captain of the Sri Lankan Super XI team. He and three other men in his 15-member team only have a half-day rest each week, while the remainder have just one day off. Most work 12-hour shifts.
So what drives these men to spend their limited free time in a cricket battle?
"We have a lot of pressure when we are on duty. That's why we are enjoying these couple of hours, actually. A lot of fun we are having. We cannot explain it."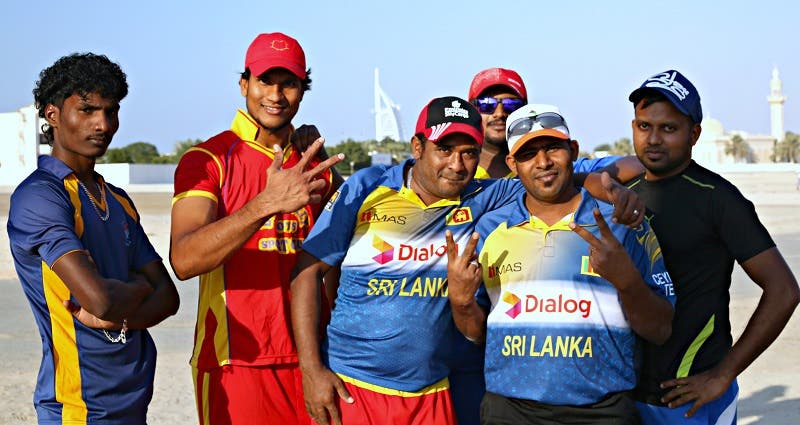 Fellow Sri Lankan cricket fanatic Mohammed Ihthisham gives another reason for this singular devotion.
"Cricket is a part of our [culture]. We love cricket, [among] Sir Lankan sports sides, only cricket is famous. There is football, there is rugby, there is volleyball and there is badminton but no one is famous…they are famous only in cricket, because we got the World Cup in 1996."
The men are on opposing teams. The day we visit their cricket pitch – an empty lot in Dubai's al-Sufouh suburb, wedged between Media City and the Burj Al Arab – three Sri Lankan teams have been having a "friendly" round robin, playing shortened eight-over matches.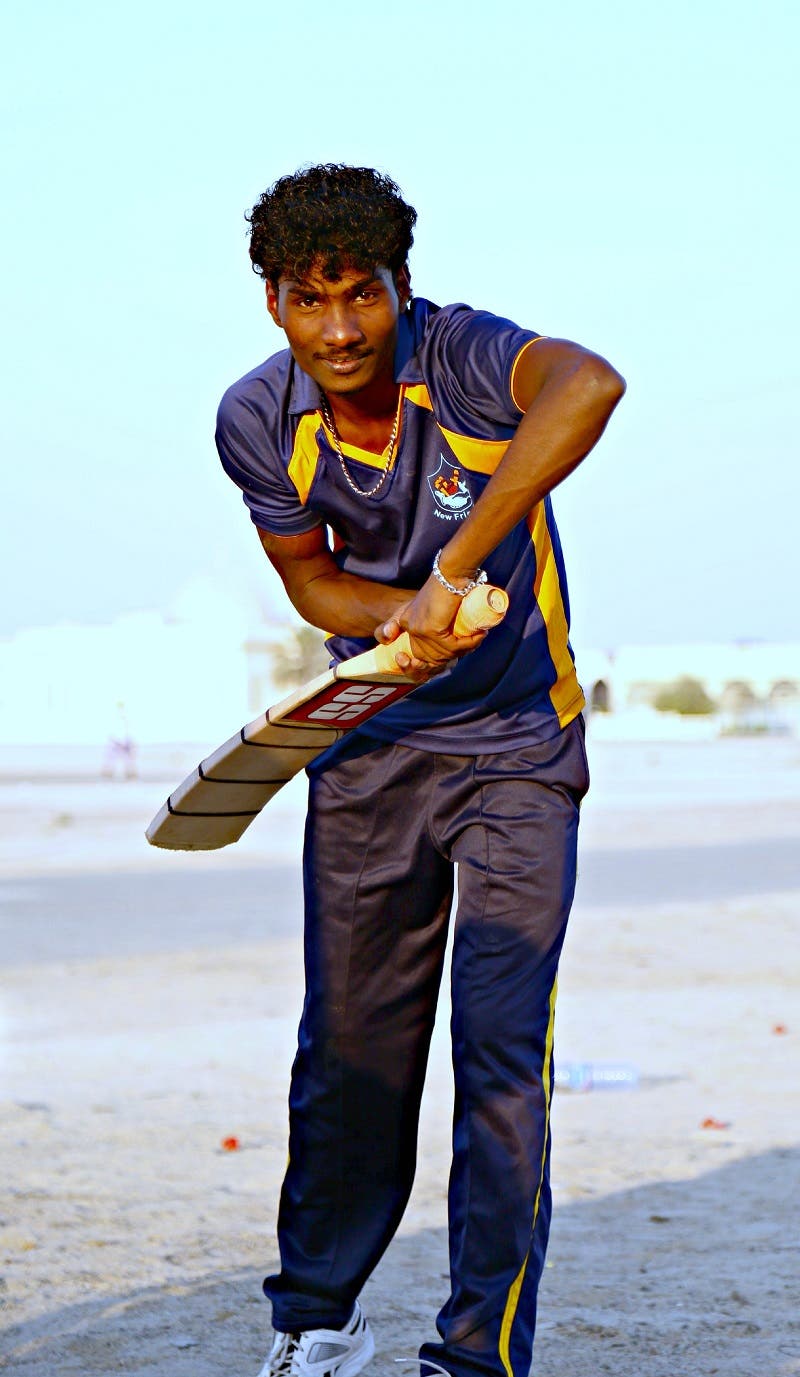 But that description belies the deep rivalry on show. It is more an acknowledgement that this is not a formal tournament; rather an outlet for teams to hone skills before they enter one of the regular organised tournaments that cost between Dh500 and Dh1000 ($136 - $272).
"If at the end of this month we will feel like our team is okay, inshallah (God willing) we will go to that tournament," captain Ihthisham said of his under par Dubai Jolly Boys side.
"We don't have a correct coach and we don't have a correct sponsor so we are just trying from our side, we are [improving] ourselves."
But that is not to suggest the team is unskilled. They have several players who used to play for first class Sri Lankan cricket side Chilaw Marians, and some still have designs on making their national team.
"Of course if we got the chance that is our dream, why not?"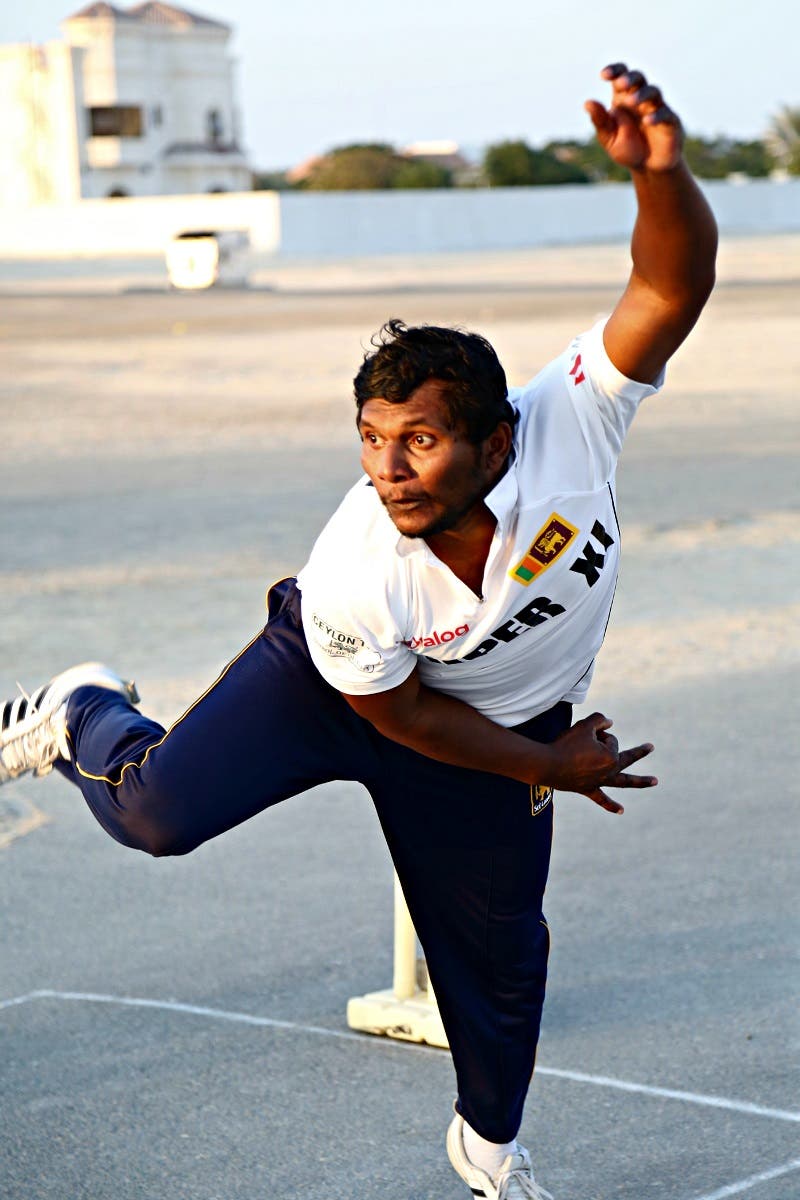 Ihthisham, who has been in Dubai for 10 years, is still only 24 – a youngster in a sport where it is not uncommon for professional players to retire in their 40s. In 2009, the average age of the Australia's first class cricketers was 27.
"I was playing since I was seven years with a plastic ball. Until now, I'm playing.
"[Earlier}, I would like to play in the national team but my parents wanted to send me a different way, they had some dreams, 'My son has to become like that, like that'. My dream has not come true, their dream has also not come true – now cricket is part-time."
For now, sights are locked on a more modest goal of winning one of the local tournaments, where prize money is awarded to the winners and star players. But the few hundred dirhams – not insignificant for men who earn an average Dh3000 ($817) a month – is a secondary concern.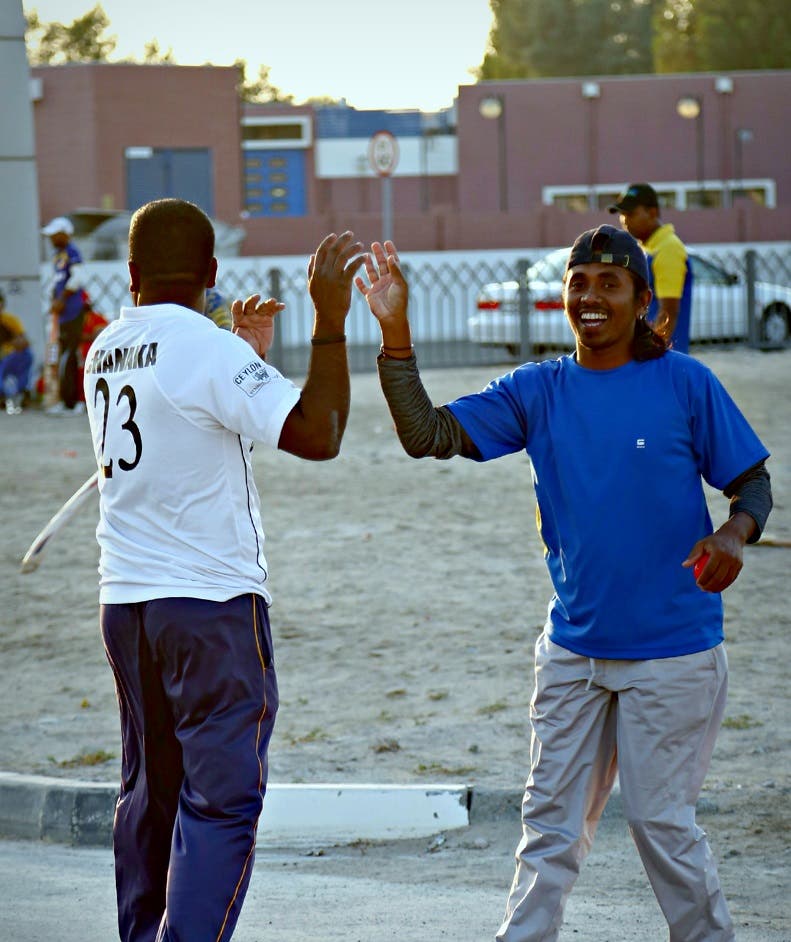 "Our 15 players' dream is we have to win in Dubai. We are living in Dubai, we have to play one tournament and win the cup, that is our main aim."
Mendis's team is in pursuit of the same goal. On the Friday we visit, his team emerges as the series winner.
"At the moment we're playing practice tournaments, but we hope to win a big one."
The team, which has been together for 10 years, won a major tournament several years ago.
Mendis joined the side, set up by two brothers, shortly after arriving in Dubai.
They are no longer just teammates, but family, he said. They socialize together, celebrate occasions together and of course watch cricket together.
Now 35, Mendis's dreams of playing for his country have given way to providing for his family and the exigencies of daily life.
"If you want to be a cricketer, you have to have a lot of money behind you to chase your goal."
But the weekly matches are a welcome diversion from earning a crust. As long as they can keep swinging a bat, the men say they will continue to spend their Fridays in exactly the same way, over and over again.