Mixed martial arts to gymnastics, Dubai's FitRepublik gym has it all
The gym boasts facilities for MMA, Gymnastics, Swimming, Strength and Conditioning and CrossFit
Dubai's new home of hardcore fitness FitRepublik hosted their official launch party on in early January and is set to offer an array of sweat-inducing, pulse-raising activities.
Coming in at 11,237 square meters, the gym is situated in the heart of Dubai's Sports City and hits all the spots of fitness with its five core disciplines; MMA, Gymnastics, Swimming, Strength and Conditioning and CrossFit.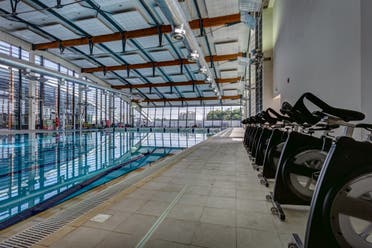 This state-of-the-art gym has gained respect from all corners of the fitness community, hosting a number of Olympic coaches who over 58 national and international titles including AIWA, Olympic and Guinness World Records, and more.
"We have world class coaches - real Olympians and world record holders - we want to deliver to the Dubai market an experience like no other with the best trainers that have been brought in from around the world" states Co-Founder Ali Al Amine.
According to FitRepublik, more than 1,000 members across the UAE have already registered and joined the recreational facility, designed to meet the needs of people of all ages.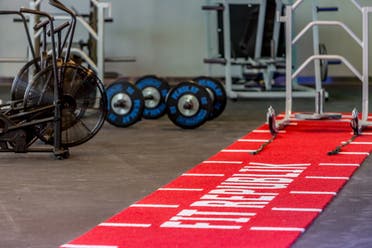 FitRepublik is furnished with over 300 topnotch pieces of equipment, each dedicated to serve a different function of training such as cardiovascular, strength and conditioning and functional training.
In addition, there is a fitness and exercise retail store which contains a wide range of products and accessories, including supplements and nutrition
FitRepublik also carries a chic, specialized café, which offers diverse, wholesome and healthy meals to members with various nutritional needs.
"We are have collaborated with Nathalie Haddad, owner of Rite Bite and Nathalie's Cafe in Abu Dhabi, to build an in-house cafe and kitchen within the facility that will specialize in serving healthy and wholesome food that's prepared fresh daily, free of any additives, preservatives, and words you can't pronounce. This flagship kitchen will be her much awaited Dubai debut for Nathalie's" said Amine.
The tech driven company utilizes unique technology to assist members in boosting their performances with the use of rubber bracelets – much like the Livestrong bands – which enables them to enter areas of the gym they registered for.