Blatter likely to stay but Prince Ali able to take FIFA forward: experts
The scene at FIFA has all the makings of a pre-Arab Spring narrative
The scene at FIFA has all the makings of a pre-Arab Spring narrative: an aging, long-term leader who seeks to keep power amid protests against his rule, alleged corruption, a crippled and divided judiciary, and an apparently emboldened senior-level opposition.
So with the long list of allegations and the announcement that Jordanian Prince Ali bin al-Hussein will seek the presidency, is 78-year-old FIFA President Sepp Blatter's 17-year rule under threat?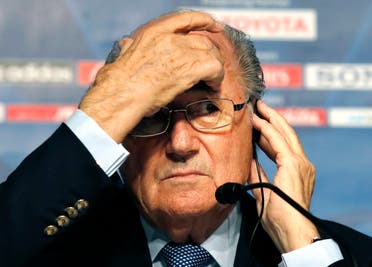 Alexandra Wrage, a former member of FIFA's independent governance committee (IGC) advisory panel and president of the non-profit international anti-bribery group Trace, said longstanding leaders embedded within the organization - such as the 25-member executive committee and the 209 members of the FIFA Congress - have benefited too much for Blatter to leave.
"Longstanding leaders at FIFA have benefited enormously from the status quo," said Wrage, who resigned from her post in 2013, citing the football body's lack of progress in tackling corruption.
"It isn't surprising that they don't welcome the sort of change that would limit their power, increase their accountability or shine more light on their organization more generally."
Public outrage against FIFA reached fever pitch after British newspaper the Sunday Times uncovered an alleged massive ring of corruption regarding Russia's and Qatar's successful bids in 2009 to host the 2018 and 2022 World Cup tournaments respectively.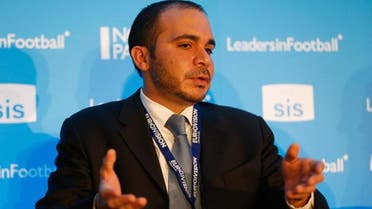 However, despite FIFA and Blatter's leadership becoming increasingly unpopular, "it's only those with a vote who'll determine whether… Blatter stays for another term, and many of these people have benefited directly under his management," Wrage said.
Battered
"FIFA's reputation is battered. Blatter's popularity is exceptionally low in the football world. But will this translate into a loss of internal support? That's far from clear and, sadly, seems unlikely," she added.
Andrew Jennings, a freelance investigative reporter who penned some of the Sunday Times exposés, said FIFA's graft lies deep within its structure and during the era of Joao Havelange, who resigned in 2013 as honorary president following a bribery scandal.
"They pay huge development grants and they don't scrutinize them… Blatter doesn't give a damn what you do with the development grant," Jennings said.
According to Jennings' 2014 book "Omertà: Sepp Blatter's FIFA Organized Crime Family," FIFA's practices mirror the "dark ethos of Sicily and the criminal culture of Omertà [referring to a criminal code of silence] – but transferred to another continent."
FIFA's lack of transparency can be illustrated by Blatter's salary, which remains unknown to the football world.
"Nobody knows, he won't say," said Jennings. "I can't find out. There's only about three people who know, and one of them died last year."
John Mehrzad, a barrister specializing in sports law at London-based firm Littleton Chambers, said Blatter has "demonstrated a Teflon nature over recent times. Allegations of corruption and secrecy have been brushed off."
Mehrzad added: "It's hard to see why the situation would change now. Sponsors have only made quiet rumblings about their dissatisfaction, and the business end of FIFA is still doing extremely well."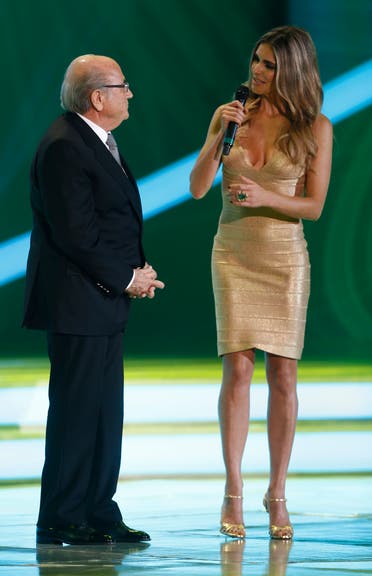 Earlier this month, 39-year-old Jordanian Prince Ali announced his bid to seek the presidency in the May election, something long-time ally Blatter said he welcomed.
Former FIFA executive Jerome Champagne will also be standing. Both have pledged reform.
No incentive
Prince Ali's running for the FIFA top job "is very positive, and he would be a good man to take the organization forward," said Kevin Carpenter, a solicitor at international law firm Hill Dickinson LLP.
"Unfortunately, I suspect he won't be able to get enough votes to defeat Blatter as there's little incentive at the moment for many of the member countries to change the status quo.
"The system works very well for them. Ultimately people and organizations rarely welcome change, especially when it's the head of an organization."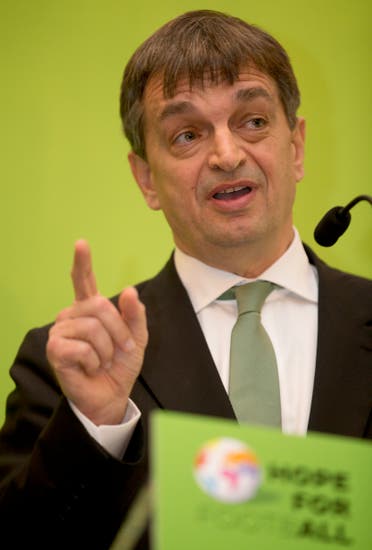 However, Jennings does not believe that any new candidate already connected with FIFA will make a difference" "It doesn't matter who wins. They're all part of the same state."
Michael Hershman, another former member of FIFA's IGC advisory panel, said that Blatter "deserves a great deal of credit for taking FIFA to a new level of financial stability and influence in the sport… at the same time, a lot of shady dealings have occurred while he was the leader of [FIFA]."
"While there's been no evidence to suggest that he has personally benefited from any of these shady dealings, ultimately, a leader has got to take responsibility for what happens."