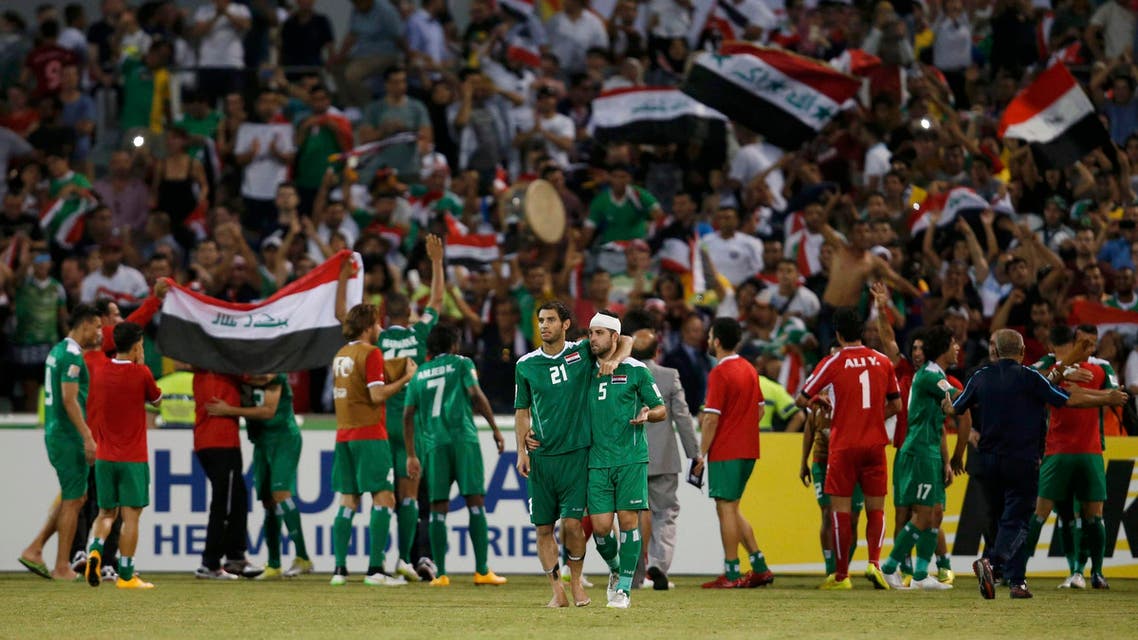 Fatigue factor kicks in as Iraq take on South Korea
Iraq coach Radhi Shenaishil said he was racing against time to get his players back into game shape
Asked on Thursday whether he would prefer to play Iran or Iraq in the last four of the Asian Cup, South Korea coach Uli Stielike said only that he hoped their quarter-final would go to extra time.
The German's wish was granted, and Iraq will take on the South Koreans in the Sydney semi-final on Monday having prevailed on penalties after 120 minutes of tense, emotional and draining drama in Canberra.
In such a condensed tournament, where the eventual champions will have played six matches in as little as 19 days, an extra 24 hours here and there to prepare for a match can be vital.
Iraq coach Radhi Shenaishil said he was racing against time to get his players back into game shape.
"Our main goal now is recovery," Shenaishil said after Friday's victory over neighbours Iran. "We played four halves in this game and the main thing now is recovery ahead of the semi-final.
"I think teams like Korea Republic and Australia are teams that are here to win the Asian Cup. But the four teams in the semi-finals all have the same chance to get to the final.
"There is a lot of history with Korea and there are a lot of positive results for Iraq against Korea."
Most prominent in that history is their 2007 semi-final, which Iraq won 4-3 on penalties to continue their fairytale ride to the Asian Cup final.
Four days later in Jakarta, Younus Mahmood headed the winner against Saudi Arabia to give the Iraqis their first Asian title.
Elder statesman
Mahmood is now the elder statesman of a side that seemingly does not know how to give up.
He scored their second goal against Iran before coolly chipping his spot kick over the Iranian goalkeeper as the Iraqis won the shootout 7-6.
"We have a young squad and we need a leader," said Shenaishil. "He's the type of player that opponents hate to play against and team mates love to play with.
"There was some doubt in the media about whether he should play or not, but I don't listen to them."
Stielike's 'Taegeuk Warriors' also needed extra time to get past Uzbekistan in their quarter-final but his concern is not so much about his team's physical conditioning, more their ability to deal with the pressure.The prize at stake in Monday's match is a final against hosts Australia or surprise package United Arab Emirates and a chance to give South Korea a first Asian Cup title in 55 years.
"The important thing is we have to get over the mental hump. There will be a lot of pressure in the semi-finals," Stielike said.
"We just have to find a way to come out and play without this big pressure. Just have fun."
The South Koreans have yet to concede a goal in four matches and the extra day's rest will give Son Heung-min, who scored both of his team's extra time goals in the quarter-final, more time to recover from a bug that laid him low in the group stage.
The 22-year-old Bayer Leverkusen attacking midfielder broke a 10-game international goalscoring drought with his goals in Melbourne and Stielike is convinced he can still improve.
"I don't think we have seen the right Son in these four games because of his sickness," he said. "He can play better."