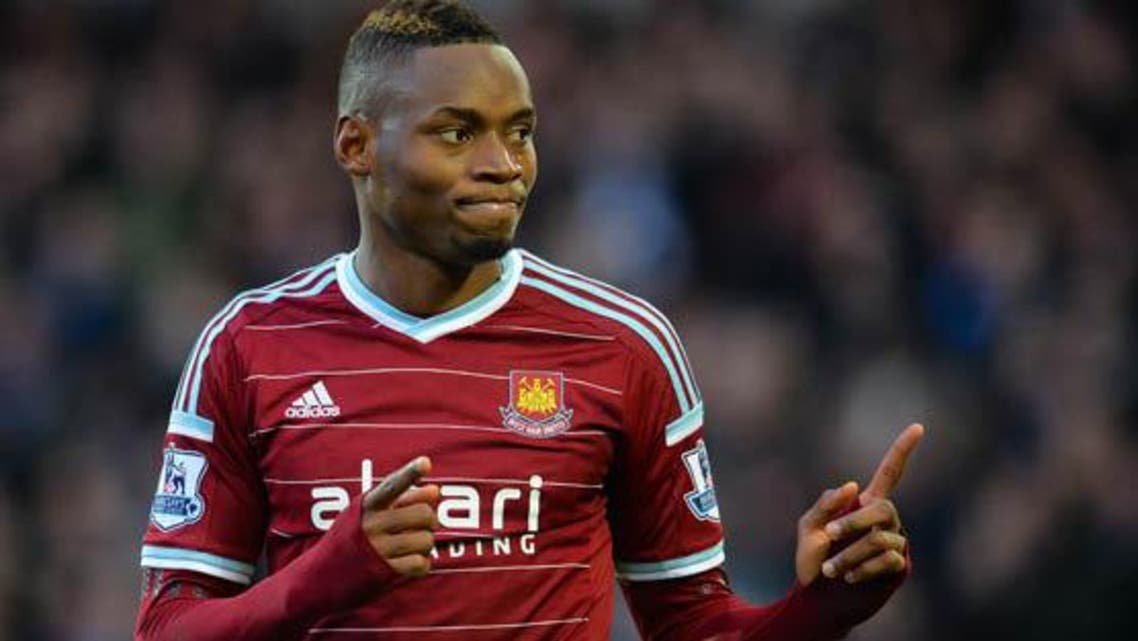 FIFA opens case against Diafra Sakho, West Ham
The player and his team face possible punishment from FIFA for a potential violation of regulations
Senegal international Diafra Sakho and his English club, West Ham, face possible punishment from FIFA for a potential violation of regulations relating to the striker's availability for the African Cup of Nations.

Sakho withdrew from Senegal's squad before the tournament began on Jan. 17, citing a back injury, but played for West Ham in its FA Cup fourth-round match against Bristol City on Jan. 25. He came off the bench to score the winner in a 1-0 victory.

World football's governing body announced Monday it has opened a disciplinary case.

Senegal finished third in Group C at the African Cup and failed to advance to the quarterfinals. The final is on Sunday.

West Ham manager Sam Allardyce said last week that the club has "stuck to every rule and regulation in the book."

"We have not breached any rules or regulations whatsoever," Allardyce said. "I am extremely disappointed in Senegal's reaction."

Sakho was not part of West Ham's squad for Saturday's 2-0 loss at Liverpool, with Allardyce saying: "It is not conducive for us to be putting him on the field until (the issue with Senegal) is resolved, sadly."

Senegal was told Sakho could not fly to be assessed by his national team because of his injury.

FIFA regulations state that clubs must release players to their countries if they are called up and that "any agreement between a player and a club to the contrary is prohibited."

Regarding injured players, FIFA says a player "shall, if the association so requires, agree to undergo a medical examination by a doctor of that association's choice."

Sakho could be given a domestic suspension and West Ham could receive a fine from FIFA.