How Real Madrid's Gareth Bale can silence the Bernabeu boos?
Benzema offers example of how a player can go from scapegoat to fans' favorite
For once Gareth Bale couldn't hear the boos and whistles. They were drowned out by the triumphant celebration goaded over him by Atletico Madrid and their vociferous fans. Real Madrid suffered their heaviest derby defeat in 68 years on Saturday, and just as he has been for much that has befallen Los Blancos in recent weeks, Bale was blamed.

"He's just watching… a spectator," bemoaned former Republic of Ireland striker Michael Robinson, now working as a television pundit in Spain, when asked for his opinion on Bale's performance against Atletico. "Listless" is how one newspaper branded the winger, with another labelling him a "defensive disaster." Those in the away section at the Vicente Calderon on Saturday called him much worse.

Saturday's 4-0 humiliation will go down in Real Madrid infamy alongside the 5-0 thrashing handed out by Pep Guardiola's Barcelona back in 2010. On that occasion Jose Mourinho bore the brunt of castigation, but this time Bale was the convenient fall guy. Supporters and press alike have been merciless in their disparagement.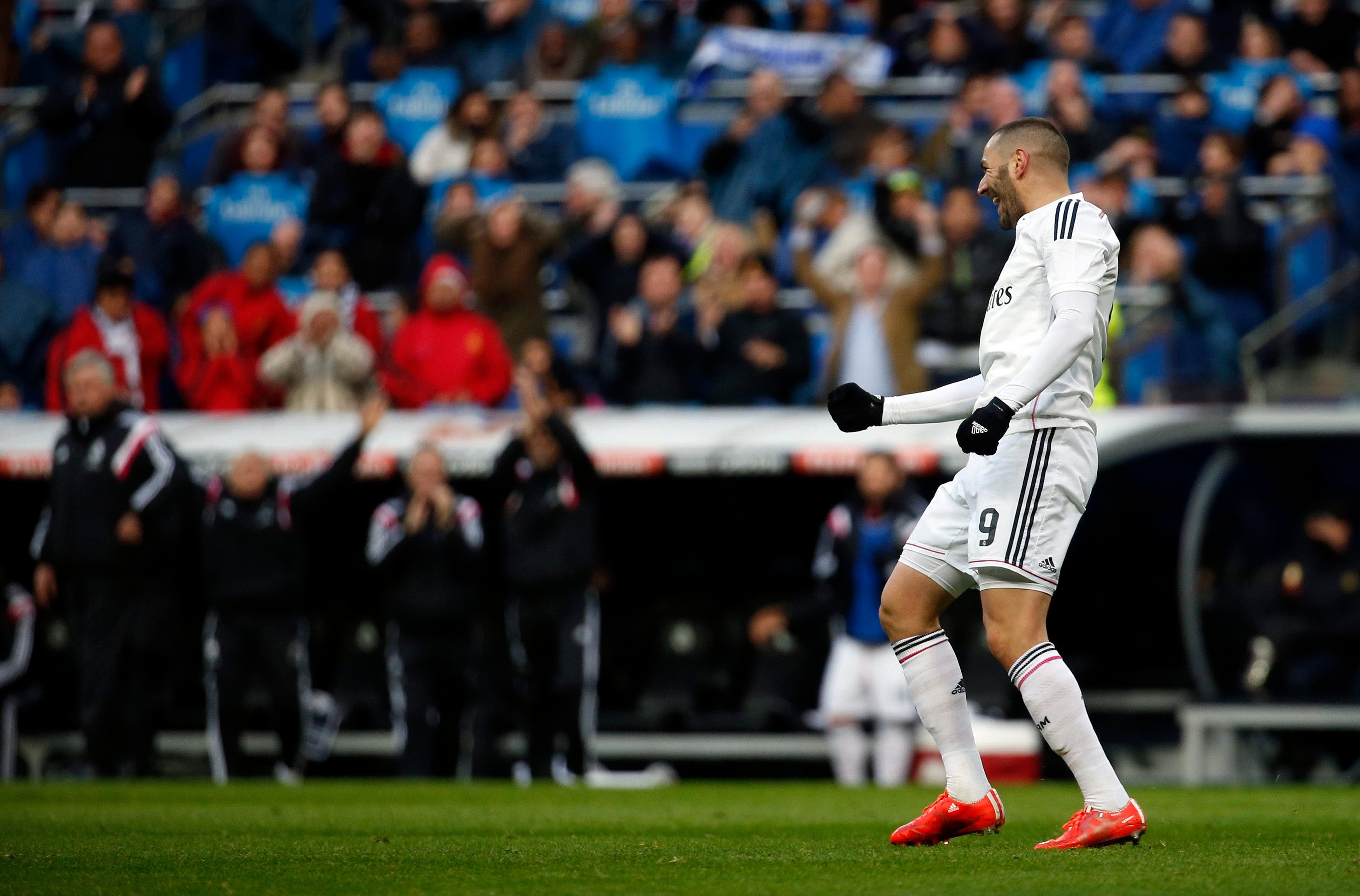 Even in victory, Real's volatile fan base have targeted Bale, with the Welsh winger jeered in the Liga win over Sevilla last week, fluffing his shot when clean through on goal rather than passing to a teammate in a better goal scoring position. The boos have been ringing in Bale's ears for weeks.

Yet Bale needn't look far for precedent how he can turn around his Real Madrid fortunes and silence the Bernabeu boos. The rumor mill might already be churning out speculation of the Welshman's impending return to the Premier League, but it's not too late for the world's most expensive player.

Real Madrid's home support is notoriously fickle. Cristiano Ronaldo even found himself the subject of jeers and whistles not long after his world record move from Manchester United, with Iker Casillas - a bona fide club legend nicknamed Saint Iker - having to fend off crowd criticism as recently as September.
From scapegoat to fans' favorite

But it is Karim Benzema who offers the prime example of how a player can go from scapegoat to fans' favorite at Real Madrid. His name now regularly rings round the Bernabeu in adulation, but it's not so long since it was chanted in resentment.

In short Bale is considered selfish by the Real Madrid support, and evidently by many of his teammates too. James Rodriguez, Ronaldo and Casillas have all vented their frustrations at the winger at one point or another this season, with Bale sending a tirade of counter-abuse towards the latter when asked to track-back and help out defensively on Saturday.

Benzema was once burdened with the same criticisms. His poor conversion rate in front of goal and questionable attitude led some to claim that Real Madrid should dip into the transfer market for a more clinical front man. They didn't and Benzema found his place at the club. The Frenchman is now considered one of the most selfless players on the Real team, and a favorite of club president Florentino Perez.

"He has a fantastic strike, but we also have to appreciate the way he helps the team play," explained Ancelotti when asked about the importance of Benzema. "He isn't just a striker who plays in the box."

It's a precedent that Bale must now follow. He may have enjoyed a storming debut season with Real Madrid, scoring winning goals in both the Copa Del Rey and Champions League finals, but he must learn the subtleties and perceptions that come with being a 'Galactico.'
Of course, those who have denounced Bale with such severity must curb their recriminations too and recognize the more concerning zeitgeist at Real Madrid right now. To focus exasperation on one player seems somewhat petty-minded.
Just a few weeks ago Real Madrid were chasing a world record winning streak, with Ancelotti's side coming within just three games of setting a new benchmark of 25 consecutive competitive victories. But defeat at Valencia in their first game of 2015 didn't just break Real's run, it broke their spirit too.

Since that loss at the Mestalla Real Madrid have won just four of their last eight games - an entirely respectable record for any mortal team, but these are 'Galacticos.' Any slip-up will be, and has been, capitalized on by title rivals Atletico and Barcelona. Los Blancos' lead at the top of La Liga has been cut from five points to just one, and that cannot solely be the fault of Bale's.

Bale remains one of Europe's finest football players, perched on that second tier behind the sport's super humans Ronaldo and Lionel Messi. It would be understandable should he be tempted by a move back to the Premier League and his comfort zone. But he should keep in mind that there's not too much between a jeer and a cheer, as Benzema and plenty others have proved.