Neymar shines in eyewear ad despite penalty miss
In the ad Neymar, who appears in six different shots, is accompanied by Mexican model Daniela de Jesus
Brazilian football star Neymar Jr. missed a penalty at the Copa del Rey semi-final, fresh off the heels of an appearance in a Police eyewear campaign.
In the ad Neymar, who appears in six different shots, is accompanied by Mexican model Daniela de Jesus.
Neymar has been the brand ambassador for the Italian fashion and lifestyle brand for two years.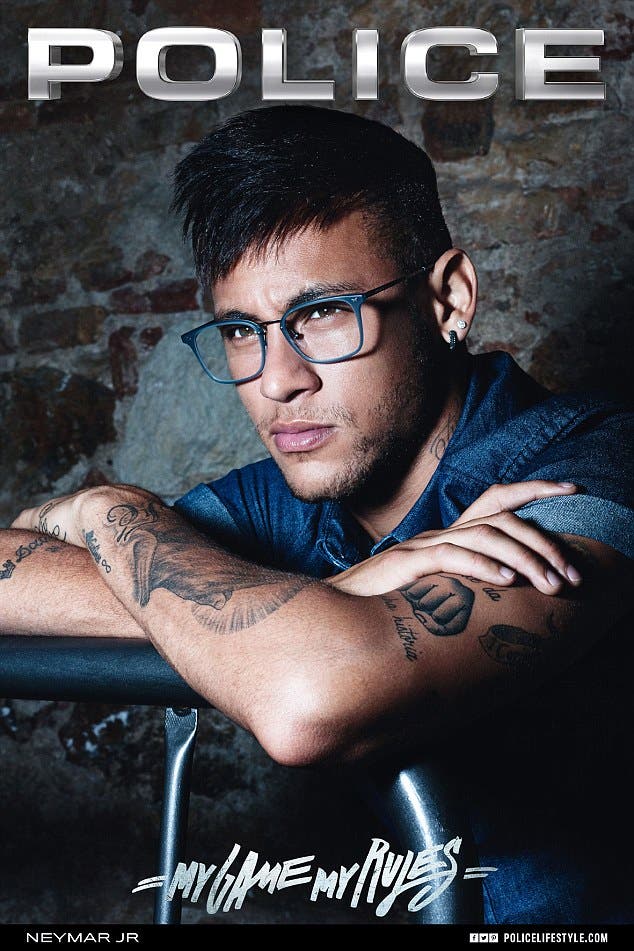 On Wednesday, the forward missed his penalty in Barca's 3-1 victory against Villarreal in the first leg of the Copa del Rey semi-final.
During the game, Lionel Messi, Andres Iniesta and Gerard Pique scored for the Spanish team.