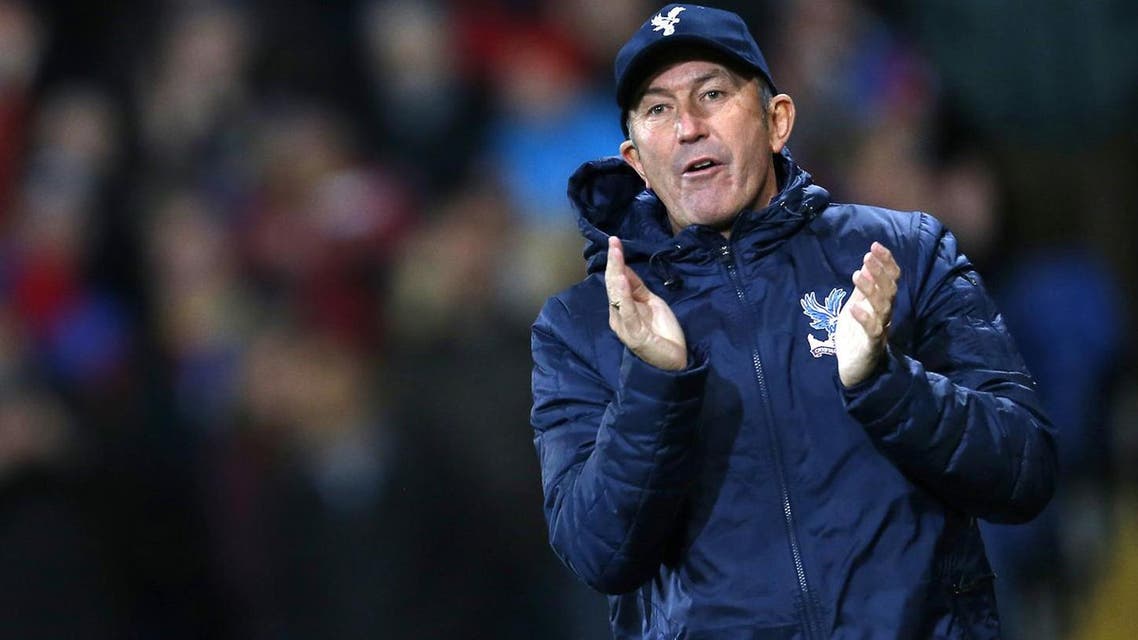 Is West Brom's Tony Pulis the Premier League's best manager?
Under Pulis West Brom have lost just one of their last six fixtures, winning three and drawing the other two
Stern-faced, tracksuit-clad with baseball cap skipping off his brow, Tony Pulis is hardly the image of the Premier League's modern-day epitome. And yet the recently-appointed West Brom manager might just be an industry leader, as unlikely as that may seem.
When English football's great and good convene at the end of the season to decide among themselves who deserves the awards that distinguish individual success over the course of a campaign, one name will surely be mentioned - as it is most years. Pulis.
Indeed, the Welshman - who claimed the LMA Manager of the Year prize last season - could well be the Premier League's best manager. Even better than Arsene Wenger, Manuel Pellegrini, Ronald Koeman and even Jose Mourinho.
As if Pulis' stock couldn't raise any higher, after saving Crystal Palace from looming relegation and leading the London club to an incredible 11th place finish last season, he has now arrested the slide that had West Brom on course for a drop to the Championship. He has turned around the Baggies' season with typical self-assurance and consistency in just a few short weeks.
Now West Brom have an FA Cup quarter-final to relish too after Saturday's comprehensive 4-0 win over West Ham. It was a performance that demonstrated just how far the Midlands side have come under Pulis.
For relegation-threatened Premier League teams, Pulis represents the closest thing to guaranteed survival. Under-valued at Stoke City for years, the Welshman is now regarded as the Premier League's most consistent and effective manager, even if he still remains without the widespread adulation he deserves.
Under Pulis West Brom have lost just one of their last six fixtures, winning three and drawing the other two, taking the relegation-threatened club steadily away from the Premier League's bottom three. Just four points separate the Baggies with the drop zone, but in effect the gap is wider than that. They have Pulis, after all.
Of course, a certain snobbery still persists when it comes to Pulis' general reputation as a Premier League manager. Fans and pundits still deride his supposed long-ball tactics, as well as his tracksuit and his baseball cap.
The Welshman has many enemies and detractors, with some of his most intense criticism over the years coming from the Black Country club he now resides over, as noted by former Stoke player Matthew Etherington. "Strange old game, remember West Brom fans barraging when he [Pulis] was at stoke: 'Hoof ball'" the winger tweeted upon Pulis' appointment at the Hawthorns.
"Stoke train with cannons rescued from local medieval ruins," read a match report in a West Brom programme from the 2007-08 season. "Footballs are loaded into them and fired into the distance for Sidibe to head and Fuller to run after. It's a game plan that squeezes the life out of what used to be known as football." It seems that West Brom were willing to forego their footballing principles in order to secure Premier League survival, and the £60 million check that comes with it.
But while his archetypal style certainly cannot be classed as 'tiki-taka' or 'Total Football,' that doesn't necessarily make his methods unsophisticated or in any way inferior. In fact, there is a certain mathematical shrewdness to the way Pulis regards the sport.
The former defender, who spent most of his playing career drifting around England's lower leagues, plays the game by percentages. Everything is a calculated risk, and as he has proved at Stoke and Crystal Palace, crosses into the box are a quickfire way to ensure a struggling team creates more goalscoring opportunities.

Pulis is much more than just a long-ball merchant, though. He demands pace and penetration from his players, particularly on the flanks. It's his way of drawing everything he can out of every position on the pitch, with dynamic frontmen - like Saido Berahino at West Brom - also thriving under the former Bristol Rovers and Newport County player.
And surely that is the best measurement of a coach's true ability. The best mangers get the most from their players, no matter how limited they are. In that sense, Pulis can be considered alongside his more illustrious and celebrated Premier League counterparts.
So will Pulis ever be afforded a chance to prove himself as the Premier League's best manager at one of the division's elite clubs? Could a Manchester United or a Chelsea, for instance, ever appoint English football's most unfashionable - literally and metaphorically - coach? It seems unlikely.
For such posturing and posing clubs the stigma that comes with Pulis would be an asterisk against their standing among Europe's elite. Even the England national team job - currently held by Roy Hodgson, a man who once declared all tactical systems to be "the same" - seems to be beyond him, or rather beyond the realms of likelihood, and not just because Pulis is Welsh.
Pulis might not play football the right way - whatever that means - or talk the right way, or even dress the right way, but none of that matters. Thankfully, as far as West Brom are concerned, the Premier League table is measured in points and results rather than any of those things, and Pulis is pretty good at finding both.