Paris player Zlatan Ibrahimovic gets tattoos for starving children
PSG's striker got 50 names temporarily tattooed on his chest to represent starving children around the world
Swedish football star Zlatan Ibrahimovic took off his shirt after scoring against Caen on Saturday in an attempt to draw attention to world hunger by revealing his new tattoos.
PSG's striker got 50 names temporarily tattooed on his chest to represent starving children around the world.
"On Saturday against Caen, when I took my shirt off … I had 50 names temporarily tattooed on my body. They are the names of real people who are suffering from hunger around the world," Ibrahimovic said on his team's website.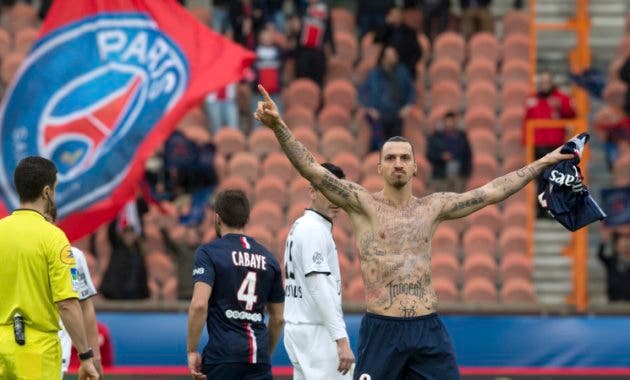 "The tattoos have gone, but the people are still out there. There are 805 million people who are suffering from hunger around the world. I want you to see them, via me, to help the World Food Programme," he said.
Some of Ibrahimovic's teammates have supported the initiative and shared the video on social media.
David Luiz wrote on his Twitter account: "805 million people suffering from hunger in the world! Make sure that the world knows and support them as [you] support me!"
Marina Catena, director of the WFP in France, said that the player's popularity has made him the ideal person to collaborate with.
"I had a dream that someone could convey this message in a simple way. We thought of Zlatan Ibrahimovic, who is always asked for his autograph," Catena said, according to the Guardian.
"So why shouldn't it be Zlatan who has the autographs on his body this time? We're proud that he accepted to convey this message," she said.
The PSG player was shown a yellow card for taking his shirt off which will cause him to miss the game against Monaco in two weeks.