Kenyan runner crawls to finish line at Austin marathon
Ngetich, who was leading the marathon for most of the race, reached a point wher her body could not go any further
Kenyan runner Hyvon Ngetich lost her attempt to win the 2015 Austin Marathon after she collapsed to the ground with less than 50 meters to the finish line. She did, however, come in third place despite the setback.
Ngetich, who was leading the marathon for most of the race, reached a point wher her body could not go any further.
Despite her physical condition, the 29-year-old continued the race crawling on her knees.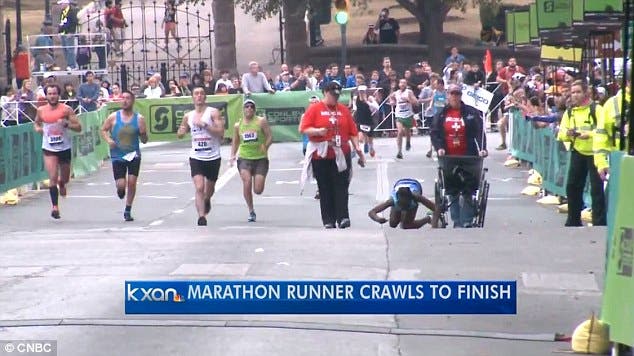 "Oh, God, thank you, I crossed," Ngetich told reporters at the marathon, "for the last two kilometers, I don't remember. Finish line, I have no idea."
Seeing her pain, a nurse had a wheelchair ready in case Ngetich could not continue the race.
Both the nurse and the marathon officials refrained from helping her out, which would have led to her disqualification.