LFP to investigate Barcelona fans over 'Cristiano is a drunk' chant
Last week, Ronaldo was criticized for celebrating his birthday after his team 4-0 thrash against Atletico Madrid
The Liga de Futbol Profesional (LFP) said it will consider a formal investigation over inappropriate chants against Portuguese player Cristiano Ronaldo at Barcelona's Camp Nou stadium, sports website ESPN reported.
The sports association said it would look into the videos that emerged on social media showing Barca fans chanting "Cristiano [Ronaldo] is a drunk" during a game against Levante last week.
LFP will present all evidence to the league's Anti-Violence Committee, the website reported.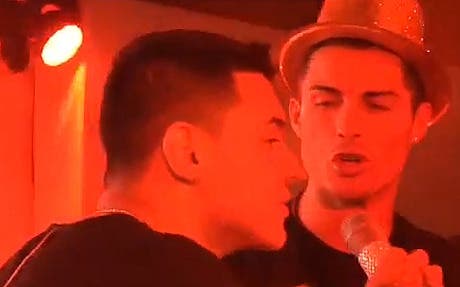 Last week, Ronaldo was criticized for celebrating his birthday after his team 4-0 thrash against Atletico Madrid.
The striker was voted the worst Real player of the game in a poll conducted by Spanish sports newspaper Marca.
LFP President Javier Tebas has previously said that insulting chants and songs constitute "symbolic violence," which can lead to physical violence.