Barca's Gerard Pique helps man after traffic accident
Pique reportedly assisted the man, named Frans Alves, and waited with him until he was taken to the hospital
Spanish football player Gerard Pique was seen on film this week helping a man involved in a motorbike accident in Barcelona, Eurosport reported.
Pique reportedly assisted the man, named Frans Alves, and waited with him until he was taken to the hospital.
The man later took to Twitter to thank Barcelona's center back for his gesture.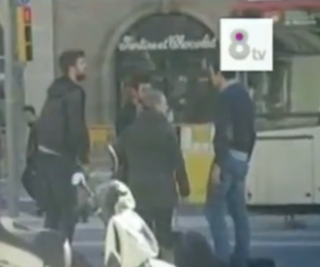 "Thank you for your interest (help) in the accident today. Fractured fibula and back home!" Aviles wrote in Spanish on his personal Twitter page.
In January, Pique welcomed his second son with pop star Shakira.
The couple have been together since 2010, after meeting on the set of her official World Cup 2010 anthem "Waka Waka."