Boxing legend Muhammad Ali's 'phantom punch' gloves sell for almost $1m
The gloves were bought by an anonymous bidder for $956,000
The gloves of boxing legend Mohammed Ali has been sold for almost $1 million at an auction in New York, The Independent reported Tuesday.
The gloves have apparently been used by the boxer during his fight against Sonny Liston in their controversial 1965 bout.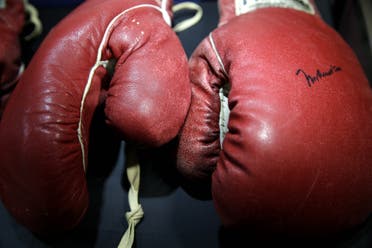 The 1965 fight took place in Maine and ended when Ali threw what has since been called "the phantom punch."
The gloves were bought by an anonymous bidder for $956,000, the website reported.