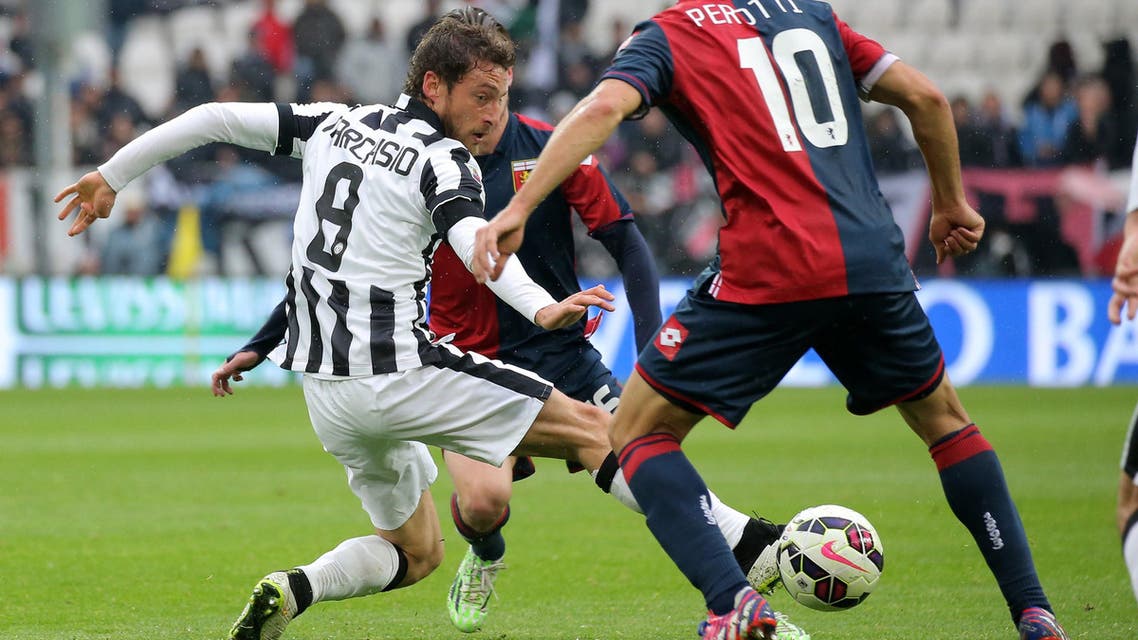 Italy coach Conte gets death threats after Marchisio injury
Italy coach has been criticized for working the players too hard during the national team's training camps
Italy coach Antonio Conte has received death threats from angry Juventus fans who blame his training methods for the injury that will probably rule midfielder Claudio Marchisio out for the rest of the season.
Marchisio suffered ruptured knee ligaments during the warm-up for Friday's Italy's training session ahead of the Euro 2016 qualifier against Bulgaria on Saturday and returned to the Serie A leaders for treatment.
"I saw him [Conte] shaken this morning," Italian football federation (FIGC) president Carlo Tavecchio told Radio Rai on Saturday. "After yesterday's controversy, he received death threats on the Internet.
"I met with Conte for a long time and he is not calm. All these things have been said on social networks and he feels vilified for something that is not his fault. The FIGC stands by him."
Conte was criticised by John Elkann, the president of the holding company which controls FIAT and Juventus, who said the Italy coach worked the players too hard during the national team's training camps.
"Perhaps he'd like to be remembered as the cherry-picker with the highest number of injuries," Elkan was quoted as saying in Italian media.
Former Juventus coach Conte, however, defended his working methods.
"I wonder why Elkann didn't ask me that when I was at Juventus? We don't work hard, we work well," the 45-year-old told a news conference in Sofia ahead of the Euro 2016 qualifier.
"His [Marchisio's] injury was absurd and inexplicable. He hurt himself while warming up, running without the ball," added Conte.
Italian media reported on Saturday that Conte was reconsidering his position as Italy coach after the death threats.
The Italian FA was not immediately available to comment.
In February, Conte dismissed speculation he wanted to quit the Italy job after Serie A clubs refused to release players for a training camp.
Italy have won three matches and drawn one to sit second on 10 points in Group H, behind Croatia on goal difference. Bulgaria are fourth with four points.