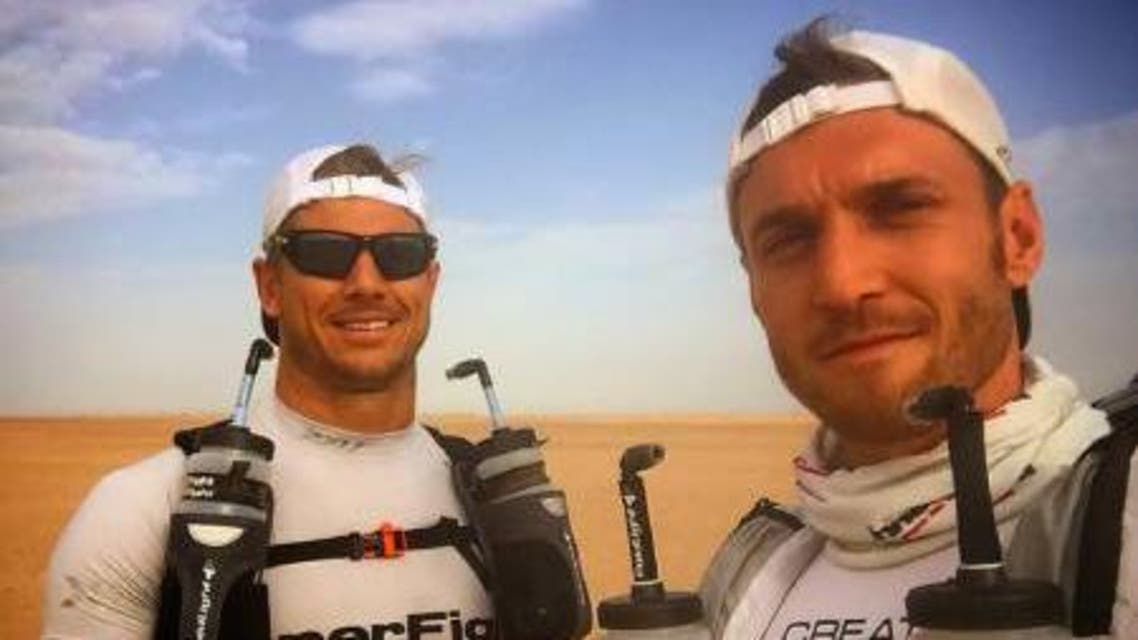 Two Dubai runners gear up for the world's 'toughest footrace'
The two UK expatriates will be carrying an eight-kilo backpack while running for 250km race across the Sahara Desert in Morocco
Two Dubai runners are about to take on a grueling fresh challenge: the "Marathon des Sables" (MdS) – what Discovery Channel dubbed as "toughest footrace on earth" – all in a bid to help others.

The two UK expatriates, Marcus Smith, 36, and Tom Otton 32, will be carrying an eight-kilo backpack while running for 250km race across the Sahara Desert in Morocco – one of the world's most inhospitable climates.

The two Dubai-based runners told Gulf News they are ready to take a harder challenge. Both Smith and Otton participated in a 90km race across mountains in Wales.

Taking on MdS will help them raise funds for Larchfield Charity Organization, which is currently working on a project helping 300 Tanzanian children who have lost their parents.

"I wanted to do something beyond what I have done before. I was looking to see what the limit was," Smith told Gulf News.

"I chose this race because it's supposed to be one of the hardest races that will last for seven days. It's not only a huge physical challenge but a mental challenge, to be able to manage everything for that amount of time," he said.

"There will be challenges coming our way because it's not only about completing the 250km race. We will be reliant on what's in our backpack, so if our water is finished before reaching the next checkpoint, we might get dehydrated and that might affect us for the rest of the race," he added.

But helping out in improving the life of many Tanzanian children will remain his focus, the runner said. Both runners have already tried to raise funds on justgiving.com before the race.

Such races help people learn more about how their body and mind work, and "how far a person can push himself," said Otton.

"We've been doing long runs, about 40km long, in Al Qudra and other deserts along with our running kits. We have also been doing core strength exercises at the gym and other exercises," Otton said.

"I'm a bit concerned about the temperature and other difficulties along the way but, hopefully, we will succeed and be able to raise Dh50,000," he added.

In support, Smith said: "We've been also training on how we can sleep in the desert and to react mentally and physically to certain situations."

Around a 1,000 people will be participating in the race, but for difference causes depending on what they choose.

Started in 1986 by Frenchman Patrick Bauer, the race is now in its 28th consecutive year.