Prince Ali expects sponsors to snub FIFA if Blatter stays
Five of FIFA's top 14 sponsors decided in recent months not to extend their deals
FIFA presidential candidate Prince Ali bin al-Hussein believes the scandal-hit organization will struggle to replace sponsors and be damaged financially if Sepp Blatter remains in charge.

Five of FIFA's top 14 sponsors decided in recent months not to extend their deals, leaving a void ahead of the high-profile qualifying draw event for the 2018 World Cup in Russia in July.

None of the departing sponsors, including Sony and Emirates airline, spoke out publicly against world football's governing body. But Prince Ali of Jordan has used his FIFA campaign manifesto, which was launched on Monday, to express concerns that corruption allegations around FIFA are putting off commercial backers.

"The damage which is being exacted upon 'Brand FIFA' has financial implications," the FIFA vice president said in the manifesto. "Sponsors have begun to vote with their feet. If drastic action is not taken urgently to restore the image of our governing body, we can expect revenues to reduce and, in turn, monies available to national associations to also go down."

FIFA said in January it was in "advanced negotiations" with potential partners for the 2018 World Cup, but no information on new sponsors have been announced since then.

"We should have a situation where sponsors are not only willing to come back but we should have sponsors fighting to sponsor FIFA," Prince Ali said in a telephone interview with The Associated Press.

"Obviously I would like to see (the sponsors) back but we also like to see other options as well. It is important to have an organization that has a good reputation that sponsors feel totally confident in."


FIFA revenue topped $2 billion last year, adding $91 million to its reserves, which now stand at $1.523 billion after the World Cup in Brazil.

"FIFA is riding on the success of the World Cup," Prince Ali said from Cairo where he is campaigning at a Confederation of African Football meeting. "We could gain so much more if there was more faith and more trust in how FIFA is run."
'Crucial to have a change'
Prince Ali echoed his rivals by offering to redistribute more of FIFA's funds to the 209 national associations, but he also guaranteed to help fund national stadiums in countries without them.

Prince Ali is one of three candidates trying to stop Blatter being re-elected for a fifth, four-year term in May along with Dutch FA head Michael van Praag and former Portugal international Luis Figo.

While not disclosing how much support he has, Prince Ali said: "I think the majority of national associations certainly believe that it's crucial to have a change at this time for the sake of FIFA and the future of football."

The 79-year-old Blatter has not released a manifesto or offered any plans for FIFA if a reign which began in 1998 is extended through 2019.

The centerpiece of Figo's manifesto was a proposal to expand the World Cup from 32 to 48 teams, while Van Praag has suggested a 40-team competition in a bid to woo voters.

But Prince Ali said he would not make hasty pledges about expanding the World Cup just to win the vote of FIFA's 209 national associations on May 29.

"My concern is (the World Cup) will be used by some to make promises that maybe they won't even be able to deliver on in the future, but are using it for election purposes," he said.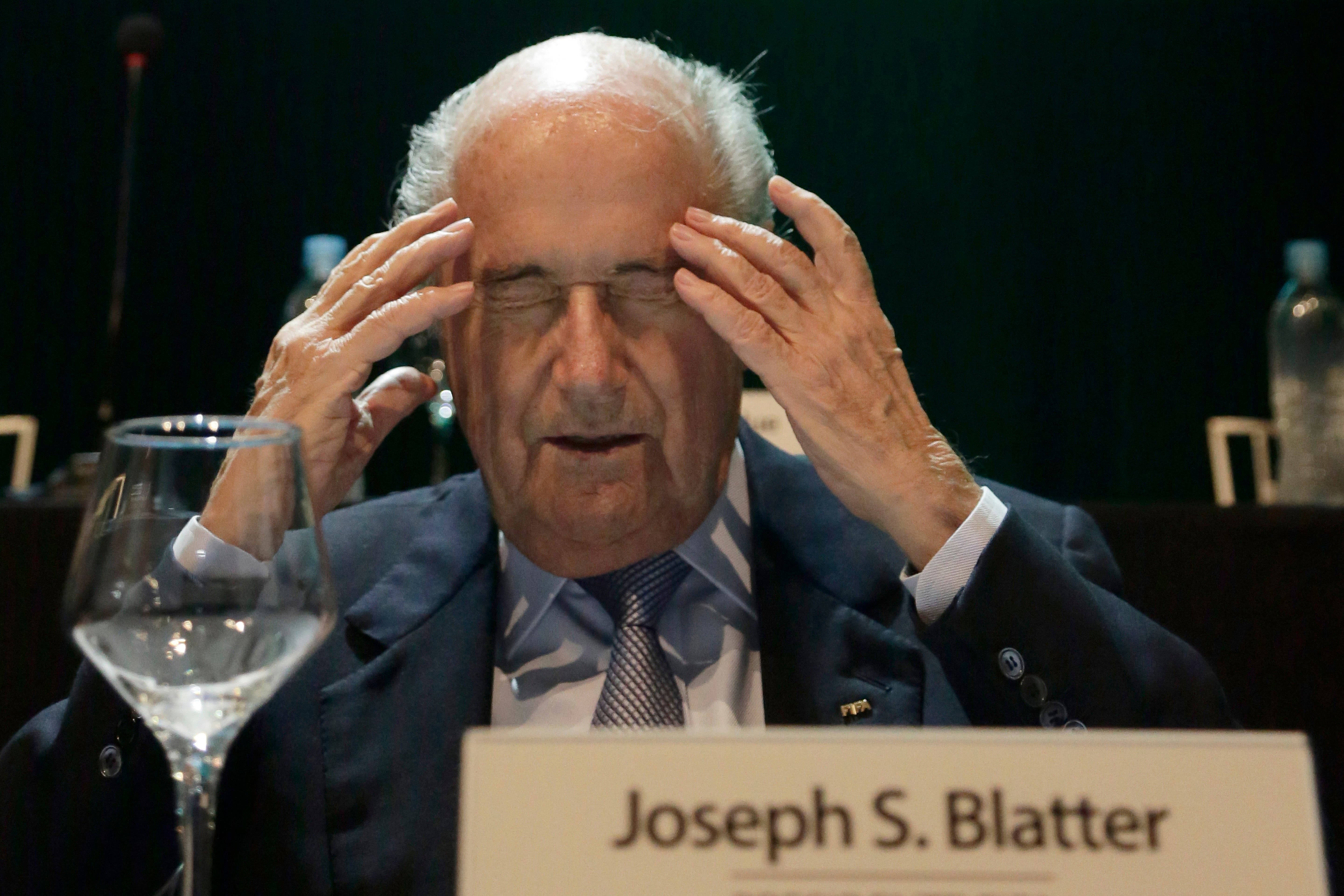 The 2026 World Cup is already on FIFA's agenda, with a vote on the host being set recently for 2017. Prince Ali said he backs switching the competition between continents, which would boost an American bid as the CONCACAF region has not staged a World Cup since the U.S. hosted the prestigious tournament in 1994.

"It is the world game and there should be rotation," said Prince Ali, who is also open to countries from different continents co-hosting a World Cup.

Prince Ali is troubled by the fact FIFA sold the American television rights to the 2026 tournament to Fox without inviting other bids to avert possible legal action from the broadcaster over switching the 2022 World Cup in Qatar from June-July to November-December.

"There needs to be a proper tendering process and my big concern is that decisions have been made by people who probably won't be part of the organization by 2026," he said. "And we aren't talking about small money."

Prince Ali, who didn't use his royal title in the manifesto, highlighted FIFA's need to be more transparent nine times in the document, including publishing the minutes of executive committee meetings.

Asked if those meetings should also be streamed online, Prince Ali responded: "That's definitely an interesting concept."