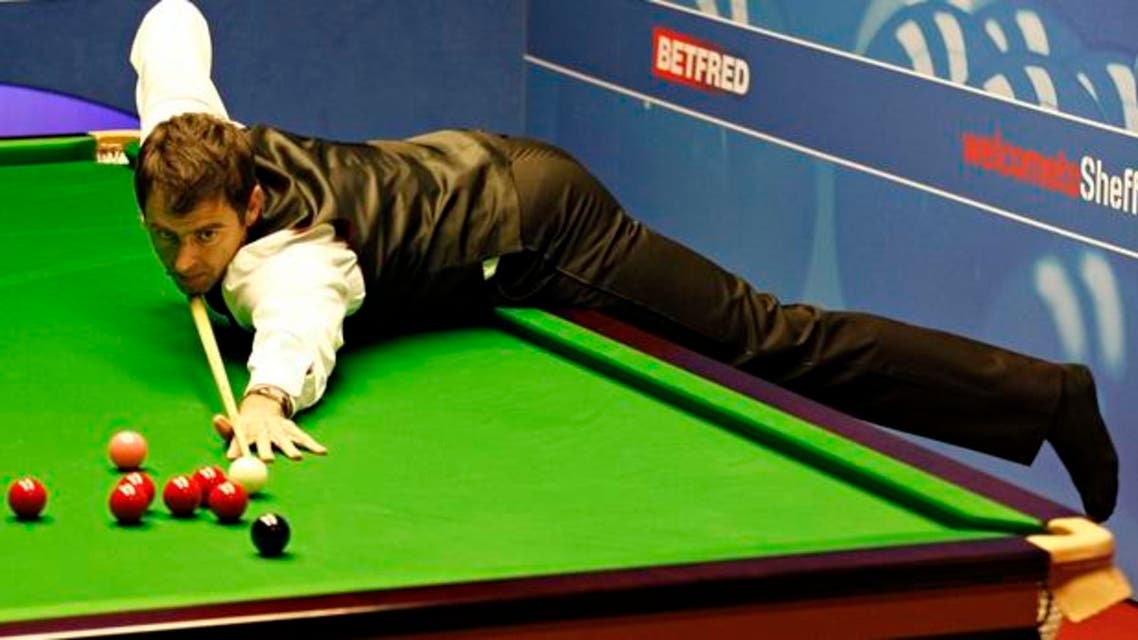 Snooker star causes stir by playing in socks at world champs
Ronnie O'Sullivan breached the dress code at the snooker world championships
With its players donning waistcoats, bow ties, and trousers for matches, snooker prides itself on being one of the smartest sports around.

Ronnie O'Sullivan briefly shattered that image at the world championship.

O'Sullivan, a five-time world champion and snooker's biggest box-office draw, caused a stir in his first-round match at the Crucible Theatre when he removed a new pair of shoes that were giving him discomfort, and started playing in his socks.

However, that was in breach of the dress code, and O'Sullivan ended up borrowing shoes from the tournament director.

"I got a pair of Mike Ganley's stinky old shoes," O'Sullivan said on Wednesday. "And you know what? They felt great."

Officials at the World Professional Billiards and Snooker Association are considering whether O'Sullivan should be handed a small fine for a breach of dress code. Rules state that players must ensure they dress in "smart and appropriate" fashion.

O'Sullivan said he lost his old pair of shoes after leaving them in a hotel, forcing him to buy some more.

"I just bought the wrong pair, basically," O'Sullivan said. "They were bashing my feet and I had to take them off. I couldn't wear them."

O'Sullivan won the match 10-3 against Craig Steadman to reach the second round.