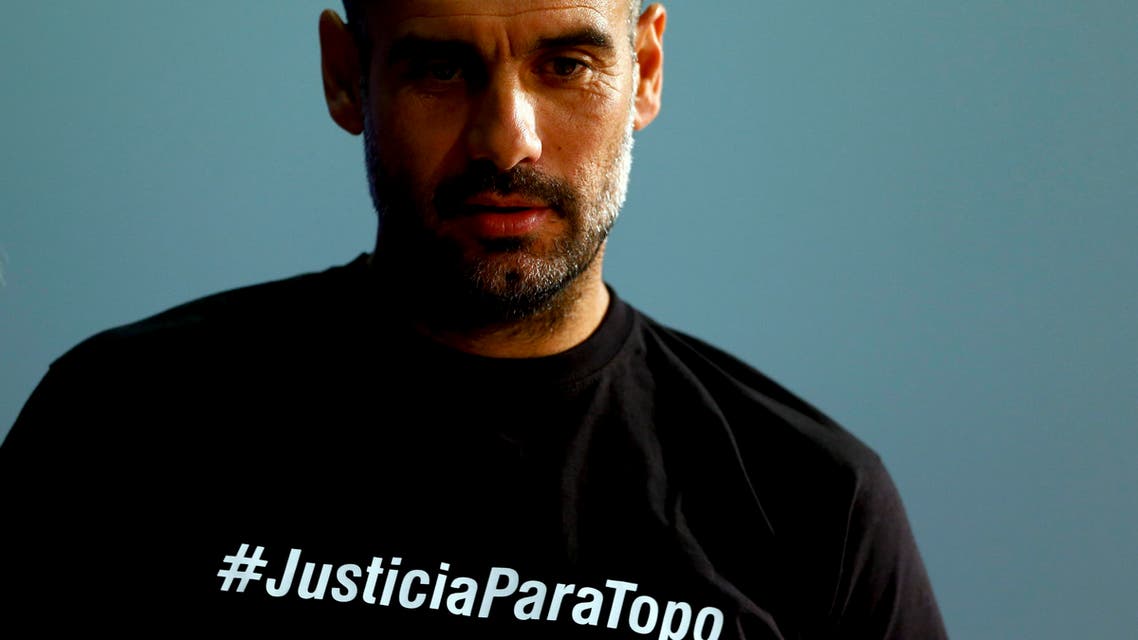 Why Bayern Munich manager has been charged over T-Shirt
Guardiola wore a T-shirt with the slogan '#JusticiaParaTopo' ahead of Bayern's 6-1 quarter-final, second leg win
Bayern Munich manager Pep Guardiola has been charged by UEFA after wearing a T-shirt in a news conference before Tuesday's Champions League victory over Porto demanding justice for a journalist who died during the World Cup.

Argentine sports reporter Jorge Lopez, known as 'Topo,' was killed in Guarulhos, Sao Paulo in July in a road accident during last year's tournament.

Guardiola wore a T-shirt with the slogan '#JusticiaParaTopo' ahead of Bayern's 6-1 quarter-final, second leg win and was charged on Wednesday by European soccer's governing body for an "incident of non-sporting nature."

It was initially reported that Lopez was killed after his taxi was hit by a stolen car fleeing police, but suspicions have since been raised about the accident and there has been a campaign to investigate his death.

Lopez's widow, Veronica Brunati, thanked Guardiola for his support.

"Pep Guardiola knew he was running the risk of being sanctioned," she said on Twitter.

"And he decided to do it anyway. My gratitude is infinite. Thanks!"

Porto coach Julian Lopetegui was also charged following their 7-4 aggregate defeat for being dismissed from the bench.

Both cases will be dealt with by UEFA's disciplinary body on May 21.