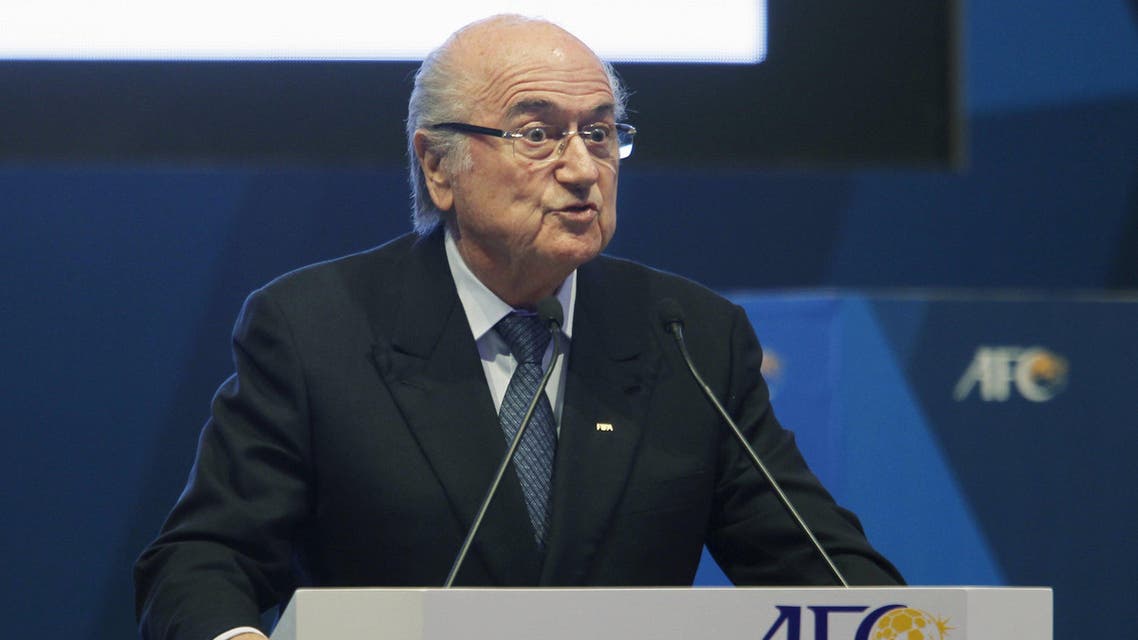 FIFA to study Israel-Palestinians dispute on Election Day
The move, needing a three-quarter majority to pass, is unlikely to succeed after Blatter said last month he opposed it
FIFA's 209 member federations will be asked to consider suspending Israel from world football just before they elect their president this month.

FIFA published an agenda Monday for its election congress on May 29, including a late proposal by Palestinian football officials to suspend Israel.

The move, needing a three-quarter majority to pass, is unlikely to succeed after FIFA President Sepp Blatter said last month he opposed it.

Palestinian officials insist Israel's football federation should be punished for restrictions imposed by security forces which limit movement of players, opposing teams and equipment.

Earlier in Zurich, Blatter is scheduled to update on his mediating between the two federations.

The FIFA election is the final main item of business.

Blatter is strongly favored to win and extend his 17-year presidential reign.