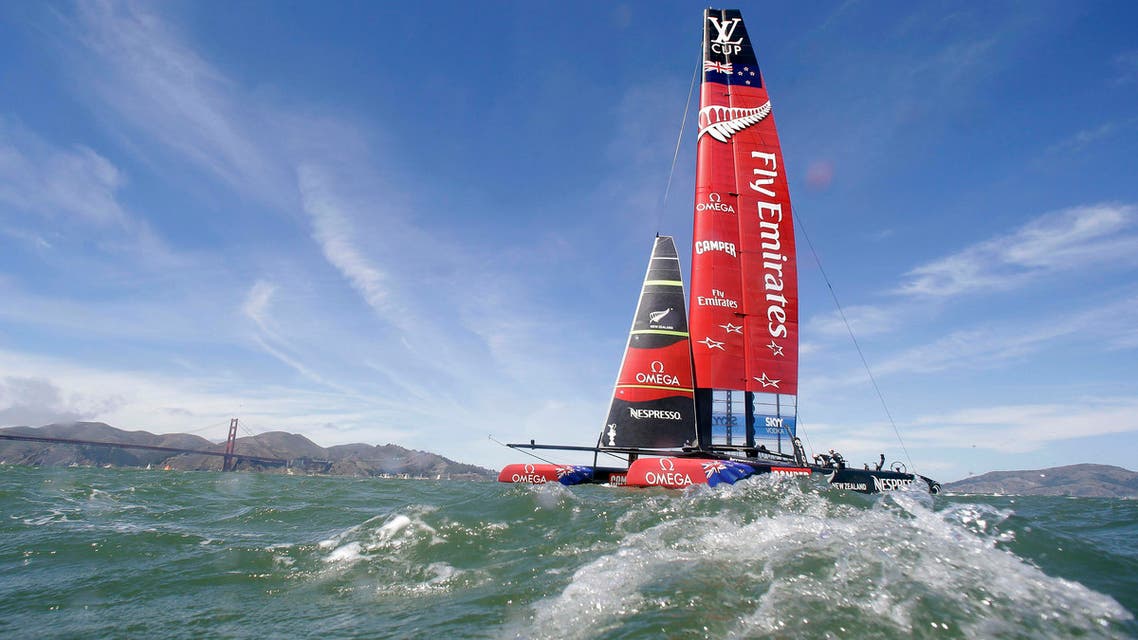 Emirates returns as Team New Zealand's top sponsor
Emirates airline announced that it is continuing as the sponsor of Team New Zealand
Emirates airline has announced it is continuing as sponsor of Team New Zealand, a significant boost for the embattled America's Cup syndicate.

There had been speculation that Emirates might not return as the team's top sponsor, perhaps forcing it to drop out.

But Emirates says its investment in Team New Zealand has helped develop its brand recognition globally.

Says Emirates Team New Zealand boss Grant Dalton: "It's a brick in the wall, but a significant one."

Emirates Team New Zealand is in danger of losing its government funding because America's Cup officials pulled a qualifying regatta from Auckland.

Emirates Team New Zealand collapsed in the 2013 America's Cup, losing eight straight races at match point to Oracle Team USA. Earlier this year, Dean Barker was forced out as skipper and left the syndicate.