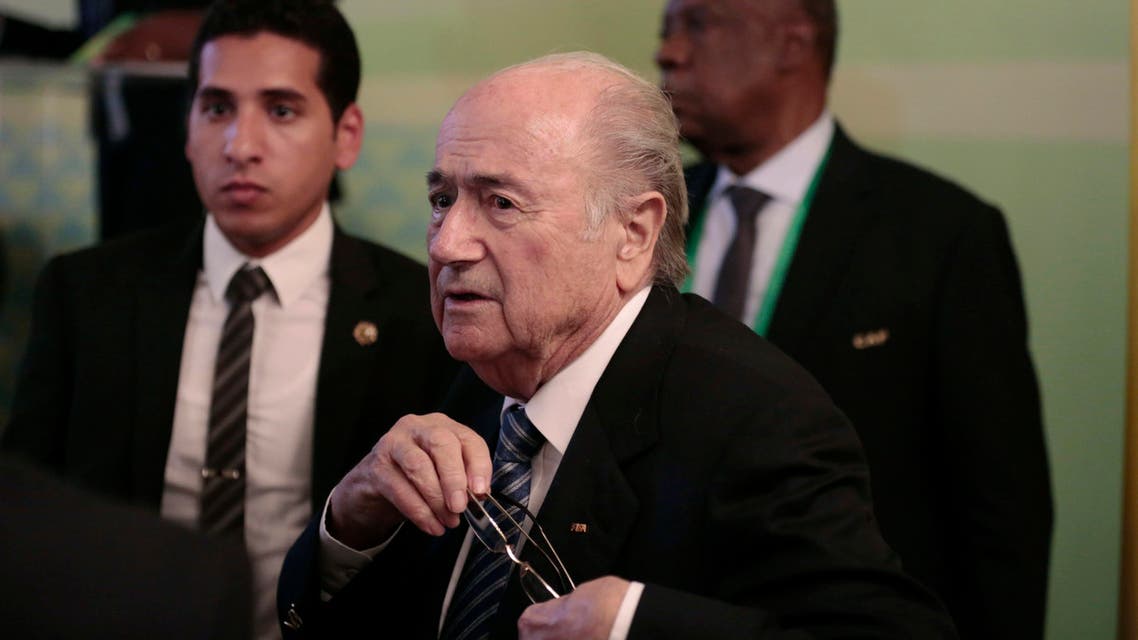 Blatter wants to keep 32-team World Cup
Blatter said that he wanted to re-introduce a rotation system among the continents for the hosting of the World Cup
FIFA president Sepp Blatter is opposed to proposals to expand the number of teams at the World Cup and would like to keep the number of participants to 32 if he is re-elected, he said on Friday.
He also suggested playing more intercontinental playoffs to resolve the discussion about how many places should be awarded to each region, and that a continent which hosts the World Cup should wait at least 12 years before staging it again.
Blatter is standing for a fifth mandate as FIFA president on May 29 and two of his three challengers, former Portugal forward Luis Figo and Dutch FA president Michael van Praag, want to expand the World Cup to 48 and 40 teams respectively.
"I will tell you that we should remain with the system we have had, and the best system is the one with 32 teams," Blatter told reporters at FIFA headquarters.
"First of all, we have realised that 32 teams is the best mathematical system, because you can play it 28 or 30 days," added Blatter, who is runaway favourite to be re-elected.
"Secondly, the contracts we have for the next World Cups, they are all done with 32 teams."
FIFA will hold an executive committee meeting on the day after the presidential election to decide how to distribute places at the World Cup.
At the 2014 World Cup, Europe had 13 places, Africa 5, South America 4.5, CONCACAF 3.5, Asia 4.5, Oceania 0.5 and Brazil qualified as hosts.
"There shall not be a revolution, there shall just be a discussion on that and we are doing (this) on the next day (after) the election with the president who is elected," said Blatter.
A "half place" means a slot in a two-leg playoff against a team from another continent.
There were two such ties last time, pitting Uruguay against Jordan and Mexico against New Zealand, but Blatter implied that more "half places" could be used.
"That's a good idea, and you are not so far away, this gives a little bit more incentive...you are on a track which is very convenient for me," he said.
Blatter said that he wanted to re-introduce a rotation system among the continents for the hosting of the World Cup.
"This was agreed by the so-called rotation but it has immediately been broken later by UEFA, but it's true that the two confederations must wait twice, it should be that way," he said.
If put into practice, that would mean that Europe, which hosts the 2018 World Cup in Russia, would not be able to bid again until 2030. This would in turn give CONCACAF a better chance of staging the 2026 tournament.
"But I can only speak in the conditional, or in 15 days' time," Blatter added.