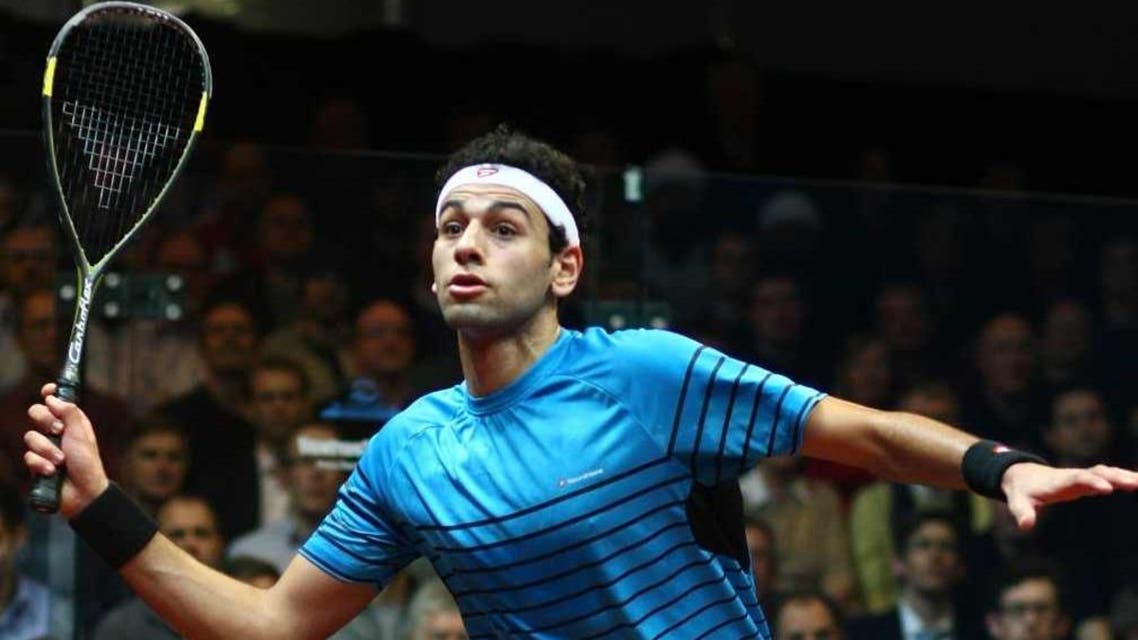 Egypt squash player El-Shorbagy reaches British Open semis
El-Shorbagy is due to meet Englishman Nick Matthew in the semis
The world number one squash player Mohammed el-Shorbagy reached Friday the British Open semi-finals after beating Germany's Simon Rosner, the Cairo-based newspaper Al-Ahram reported.
Friday's achievement came after the Egyptian player defeated Rosner with an 11-6, 11-6, 11-5 win in 36 minutes.
El-Shorbagy is due to meet Englishman Nick Matthew in the semis after the British beat Frenchman Mathieu Castagnet 11-7 11-7 11-7.
After his win, the 24-year-old paid a generous tribute to a rival he especially wants to beat, according to Agence France-Presse.
"He is such a champion—he has so many reasons not to go on court here," he said, referring to the ankle injury which almost prevented Matthew from playing this British Open.
"Many would not have played in this tournament. It shows what a strong character he is. I have a lot to learn from him."
In fact el-Shorbagy, who also has an injury, to a hamstring, seems to have learnt only too well. He similarly made light of difficulties, which was indicated by revelations about what his coach Jonah Barrington said to him before the match.
"Which will hurt more? The hamstring — or the feeling of someone else holding up the trophy?" the six-time British Open champion is reported to have said.
El-Shorbagy's actions have so far answered that question eloquently.
Mazen Hesham
El-Shorbagy is not the only Egyptian who is aiming for the semifinal, Mazen Hesham will also try to reach the same level after facing France's Gregory Gaultier later Saturday.
The British Open, also known as the Allam Open, is named after Egyptian-born businessman Assem Allam, who is sponsoring the tournament.
Allam is also the owner of English Premier League football club Hull City.