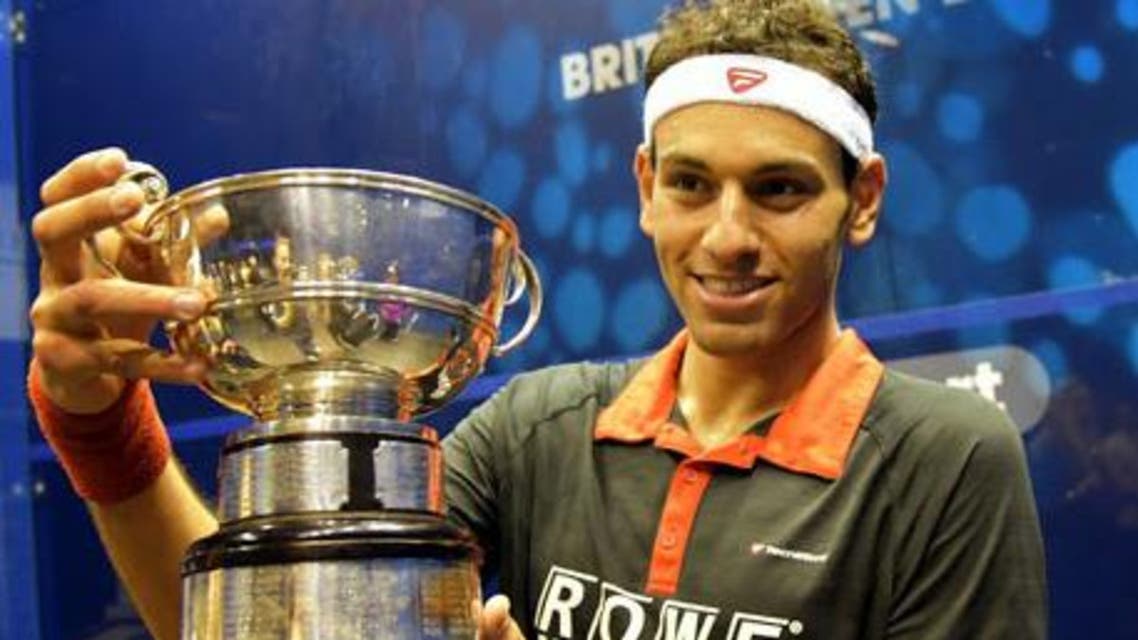 Squash player El-Shorbagy wins first British open title
It took el-Shorbagy just 93 minutes to beat the Frenchman. The win also marked his first win of the title
Egyptian squash player Mohammed Mohamed Elshorbagy won Sunday the British Open after defeating France's Gregory Gaultier, Cairo-based newspaper Al-Ahram reported.
It took el-Shorbagy just 93 minutes to beat the Frenchman. The win also marked his first win of the title.
"It's amazing for me to win such a prestigious event, especially in front of Jahangir Khan," el-Shorbagy said.
"I was talking on the phone to my coach Jonah Barrington, who won the event six times, and I told him, only five more and I'll equal your record," he said.
"This season, my goal was to reach the world number one status, win the World Champs and the British Open," el-Shorbagy said.
"Two out of three, that's not too bad. But you can imagine how hard I'm going to work this summer and win the three next season," he added.
It was el-Shorbagy's fourth win against the Frenchman in 13 games.